Meet Ashley Nydish and Nicole Fiehler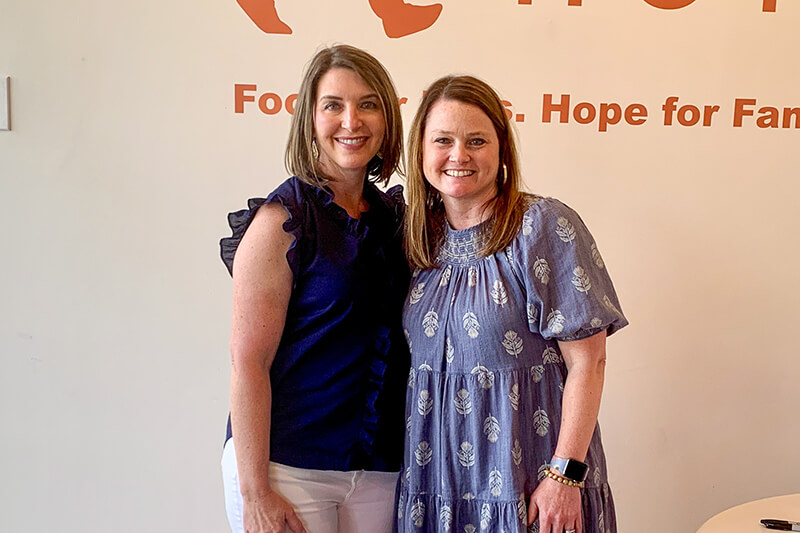 Show Notes:
This is one of those special episodes where I have the opportunity to highlight a really thoughtful local nonprofit organization that's doing amazing work in our community. In this episode, I sit down with Ashley Nydish and Nicole Fiehler to talk about Bags of Hope.
Bags of Hope is a local nonprofit that seeks to bring hope to the greater Lake Norman and Charlotte area by supplying free weekend food provisions to school children who experience food insecurity. 
Ashley shares the story of how Bags of Hope was founded back in 2013, as well as the inspiration behind the organization. Nicole shares some amazing details about how Bags of Hope has grown its reach throughout the Lake Norman area and the number of local kids they've been able to help.
Friends, this is such a beautiful nonprofit. Bags of Hope is based in Cornelius and is supporting kids in need throughout the region. I strongly encourage you to connect with them and lend a hand this year. 
Speaking of which, before we dive into the conversation with Ashley and Nicole, I do want to let you know that Bags of Hope does have a need for volunteers for their upcoming Back to School food drive being held at their warehouse in Cornelius on Thursday, Friday, and Saturday, August 24th through 26th. This is a huge event to get ready for the school year and to make sure Bags of Hope is ready to serve the kids.
Volunteers are needed for this event to help receive and sort the food donations over the course of that weekend. I'll have the link to the sign-up page for the event in the show notes for this episode, as well as in this week's email newsletter. You can find both at thebestoflkn.com.
I'm signed up for the Saturday morning shift on August 26th, and I would love to see you there.
I'll share a few other tips for supporting bags of hope at the end of this episode, so please be sure to stick around until the end.
So for now, lean in with me and listen closely to the story of Bags of Hope with Ashley Nydish and Nicole Fiehler.
CLICK HERE for the Bags of Hope Back to School Food Drive Volunteer Form!