Episode 054
Sodoma Law North
Meet Nicole Sodoma and Sarah Bennett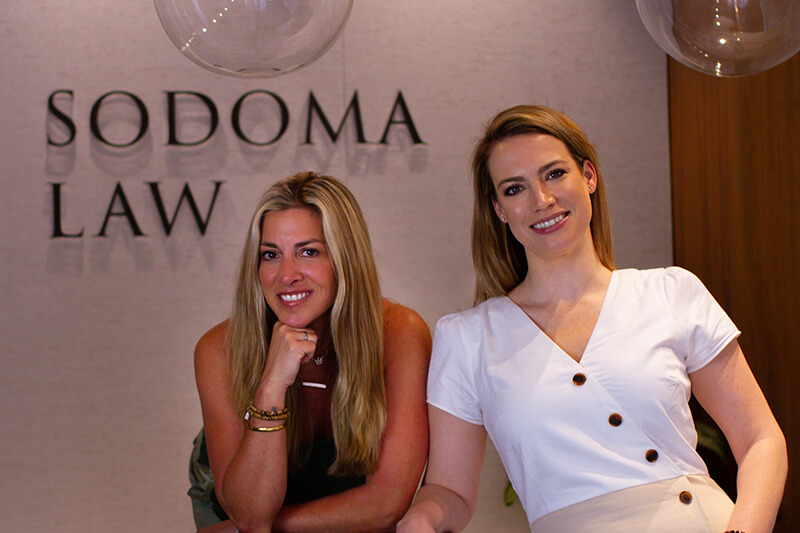 Show Notes:
I noticed back in January of this year that one of Charlotte's most prominent law firms had expanded into the Lake Norman area with the opening of a new office in Cornelius. Sodoma Law specializes in the area of family law, and the firm has made quite the name for itself over the past 12 or so years. 
Nicole Sodoma, the founder and principal attorney at Sodoma Law, has received accolade upon accolade over the years for her advocacy and the way in which she and her team have empowered their clients to reach successful outcomes. Suffice to say, Nicole is an accomplished attorney, and no doubt has built one of the finest legal teams in the country right here in Charlotte. 
When Nicole and the managing attorney at Sodoma Law North, Sarah Bennett, agreed to join a conversation for the podcast, I wasn't sure what to expect. I was a little nervous and prepared to be intimidated, but what I experienced was far from anything I expected – this was a fun, and candid conversation – and I think you're really going to enjoy the Sodoma story and getting to know Nicole and Sarah.
Sodoma Law – North (Cornelius)
FB: @sodomalaw
IG: @thesodomaway
Books recommended:
Untamed 
By Glennon Doyle
5 Types of People Who Can Ruin Your Life
By Bill Eddy
Believe IT
By Jamie Kern Lima
(We may receive a monetary commission if you buy something or take an action after clicking one of these links. The Best of LKN is a participant in the Amazon Services LLC Associates Program, an affiliate advertising program designed to provide a means for sites to earn advertising fees by advertising and linking to Amazon.com.)