Welcome To
The Best of LKN!
Lake Norman's #1 Podcast.
Local Businesses | Nonprofits | Entrepreneurs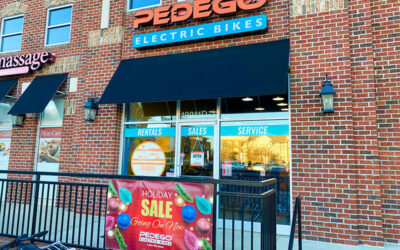 Whether you're a seasoned cyclist or you haven't been on two wheels since the '70s, Pedego Lake Norman is here to help you find your perfect electric bike.  Owners Tom and Grace Kennedy opened their location in Cornelius in September 2022 with one mission: to connect...
read more
Be the first to know!
Join our mailing list to get the latest episodes and info sent right to your inbox.
What The Best of LKN is About
Our guests range from small business owners and freelancers, to founders and CEO's of nationally recognized companies. Their brands are exceptional, and their stories are amazing. We are honored to have them as our guests here on the podcast. Many thanks to you, our listeners, for following along on our journey and supporting this podcast. 
The Best of LKN podcast and all of its original content is thoughtfully produced by the expert creators at Epic Journey Media. Epic Journey Media helps small businesses grow their influence and promote their expertise through thoughtful and relevant digital content production.