Episode 166
Inspired at Lake Norman
Meet Georgia and Mark Ferguson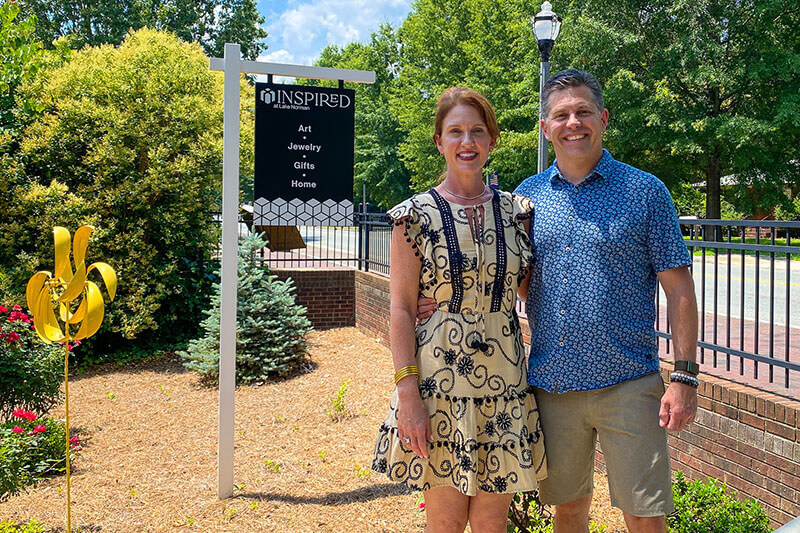 Show Notes:
Thanks to this week's sponsor:  DiscoverLKN.com
In this episode, I sit down with the owners of Inspired at Lake Norman. Inspired is a beautiful boutique gift shop located in historic Old Town Cornelius. Owners Mark and Georgia Ferguson join me to share the story of their small business journey and the inspiration behind Inspired.
My friends, thanks as always for joining us. Enjoy getting to know Mark and Georgia Ferguson, the owners of Inspired at Lake Norman.
Inspired at Lake Norman
Address: 21136 Catawba Ave, Cornelius, NC 28031
Phone: (704) 997-5500
Local business shoutouts:
*Some links may be affiliate offers that help support the show, but cost you nothing extra when you make a purchase.