Episode 031
Joe and Katy Kindred
A Conversation in Culinary and Hospitality Excellence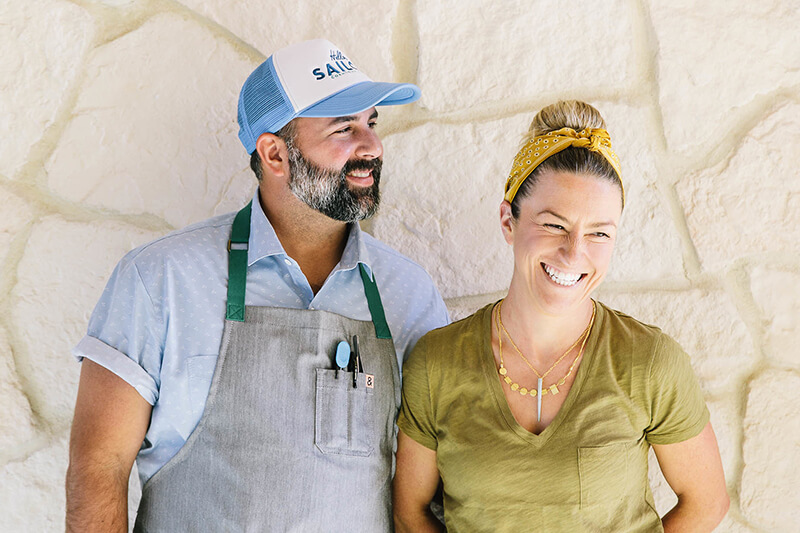 Show Notes:
In this episode, I have a great conversation with Joe and Katy Kindred, the owners of Kindred restaurant in Davidson, and Hello, Sailor in Cornelius. To say that Joe and Katy are superstar restaurateurs would not be an overstatement – their career experience has spanned the globe, and their first restaurant – Kindred in Davidson – transformed the culinary landscape in the Lake Norman area. During our conversation, Joe and Katy share the story of their entrepreneurial journey, and the inspiration behind their two amazing restaurants. It was such an honor to have this conversation with them, and I just know you're going to love this episode!
Kindred                https://kindreddavidson.com/
Hello, Sailor        https://hellosailornc.com/
Local businesses recognized in this episode:
Elisabeth Rose                   https://www.elisabeth-rose.com/
Davidson Village Inn        https://davidsoninn.com/
Dressler's                            http://www.dresslersrestaurant.com/
131 Main                             https://www.131-main.com/
Pho Nam                              https://www.phonamvietnamese.com/
Main Street Books           https://www.mainstreetbooksdavidson.com/
The Village Store              https://www.facebook.com/thevillagestore
Flatiron                                 https://flatirononmain.com/
Katy's reading recommendations:
Integrity, by Henry Cloud                              https://amzn.to/3eD79SO
Radical Candor, by Kim Scott                       https://amzn.to/3lcD672
Daring Greatly, by Brene' Brown               https://amzn.to/3kbDxx5
Setting the Table, by Danny Meyer           https://amzn.to/2IfHJi0
Atomic Habits, by James Clear                    https://amzn.to/2GMvTf2
(We may receive a monetary commission if you buy something or take an action after clicking one of these links. The Best of LKN is a participant in the Amazon Services LLC Associates Program, an affiliate advertising program designed to provide a means for sites to earn advertising fees by advertising and linking to Amazon.com.)
Thanks to our sponsor:
HempLily – Your CBD Oil Source – Cornelius
Shop online or in their lovely boutique. Use code "LKN15" at check-out for 15% off your purchase!
(We may receive a monetary commission if you buy something or take an action after clicking one of these links. The Best of LKN is a participant in the Amazon Services LLC Associates Program, an affiliate advertising program designed to provide a means for sites to earn advertising fees by advertising and linking to Amazon.com.)