Episode 015
Dr. John Hoctor
Owner of Hoctor Chiropractic and Family Wellness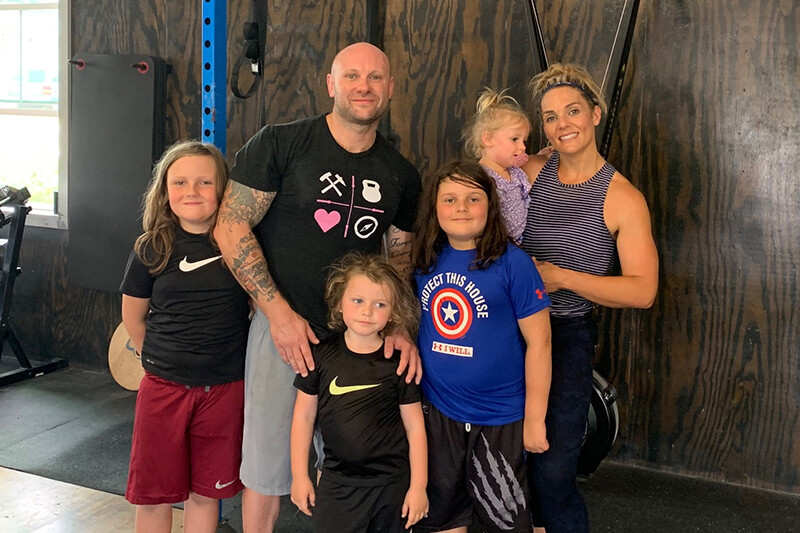 Show Notes:
Welcome Hoctor Chiropractic and Family Wellness in Cornelius to the podcast! Dr. John Hoctor joins me for an interview and shares some of his inspirations for becoming a chiropractor. We discuss his athletic background and current involvement in the sport of CrossFit, as well as his areas of chiropractic expertise. Here's a hint: he treats a lot of athletes! John and I also discuss some of the great local fitness organizations that are creating inclusive and supportive environments for their members, and helping people explore their physical potential. Before we close the interview, John describes a few of his family's favorite Lake Norman small businesses. This is an inspiring episode that I hope you'll enjoy!
 From the Hoctor Chiropractic website:
"Dr. John Hoctor is a licensed Chiropractor serving the Cornelius community. Dr. John's focus is not only on freeing people from pain but helping them move optimally and get back to all versions of fitness. As a Chiropractor with experience, Dr. Hoctor is committed to promoting health and fitness for all patients.
Dr. Hoctor uses a 'whole person approach'. This approach to wellness means looking for underlying causes of any disturbance or disruption (which may or may not be causing symptoms at the time) and make whatever interventions and lifestyle adjustments that would optimize the conditions for normal function. To this end Dr. John utilizes chiropractic care, cupping therapy, disc decompression technology, core strengthening, and supplementation. Using this unique approach, Dr. Hoctor is able to help you to accelerate and/or maintain your journey to fit lifestyle."
Hoctor Family Chiropractic
20844 Catawba Avenue
Cornelius, NC 28031
Local Lake Norman businesses recognized in this episode:
CrossFit Cornelius | 19721 Smith Circle, Cornelius, NC 28031
Lake Norman YMCA | 21300 Davidson Street, Davidson, NC 28036
Burn Boot Camp Lake Norman | 17036 Kenton Drive, Cornelius, NC 28031
Charlotte Running Company Lake Norman | 146 Mooresville Commons Way, Mooresville, NC 28117