Episode 014
Lindsey Williams
Owner of Davidson Wine Co. — an urban winery in the Lake Norman area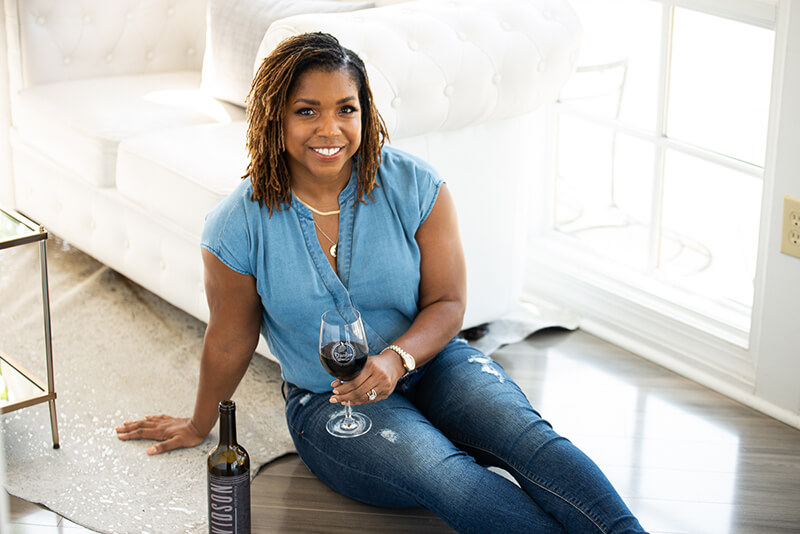 Show Notes:
Lindsey Williams joins the podcast to share the story of her journey from corporate lawyer to winemaker & small business owner. We talk a bit about the concept of an urban winery, the inspirational trip to Tuscany years ago, and the work that went into becoming a professional winemaker, as well as the process of renovating a historic space in Davidson to make a home for Davidson Wine Co.  We are so lucky to have Lindsey on the podcast, and I know you'll love this episode! Cheers!
From the Davidson Wine Co. website:
"Welcome to the first urban winery in Davidson, NC!
Davidson Wine Co. is owned and operated by Lindsey Williams. Lindsey is a lawyer turned winemaker who resides in Davidson with her husband Aerik, son Max and frenchton Simone. Born and raised in Ohio, she discovered a deep appreciation of wine later in life. Davidson Wine Co., was started out of the desire to bring affordable and locally made wine options to the Town.
Nestled in the historic business district, our location was once an organ making shop. You will see the rich history reflected throughout our space. We look forward to offering you a warm and inviting atmosphere for enjoying wine while spending time with friends and family. Join us for wine tasting, wine drinking, bottling parties, and more! You can even design your own custom label to place on that perfect bottle of wine you purchase for someone special!
We look forward to seeing you soon!"
Davidson Wine Company
121 Depot Street
Davidson, NC 28036
(704) 997-5332
Local Lake Norman businesses recognized in this episode:
Davidson Chocolate Company | 610 Jetton Street, Davidson, NC, 28036
Main Street Books Davidson | 126 S. Main Street, Davidson, NC, 28036
Hearts on Fiber | 208 S. Village lane, Davidson, NC, 28036
Summit Coffee Co. | 128 S. Main Street, Davidson, NC, 28036
Podcast recommendation: