Episode 021
Davidson Chocolate Company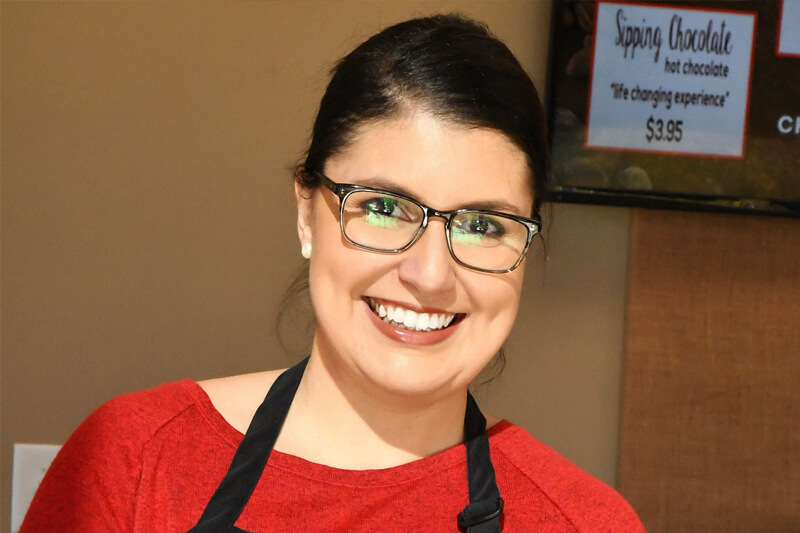 Show Notes:
Welcome Ana Vogel with Davidson Chocolate Company to the podcast! Ana shares the amazing story of her entrepreneurial journey and details the path that led her to owning Davidson Chocolate Company. I definitely feel like this should be a much longer interview – Ana's journey is an American Dream story that I know you will love! 
From Davidson Chocolate Company's website:
"Growing up in her native Venezuela you would always find Ana helping her mom in the kitchen, watching cooking shows or reading books for new ways to express her love of not only food but creating. While in college pursuing a degree in psychology, Ana realized that her real passion was becoming a pastry chef, and made the shift to chase after her lifelong love of expressing her passion for cooking through the foods that make others happy. She earned her professional culinary degree at the Culinary Institute of Caracas, the most prestigious culinary institute in Venezuela, where she had excelled in her studies. While earning her degree, she started a successful catering business specializing in custom cake design, mini desserts and chocolates that she ran for over five years before embarking along with her parents in the pursuit of the American Dream moving to North Carolina.
As a family, they found a match for their love of chocolate and decided to jump into this delicious adventure at the beginning of 2014, when they purchased Davidson Chocolate Co. from its founders; John & Sue Elliott. Since then, they have been on a quest to follow in the footsteps of the shop's history of quality, but also to raise the bar higher with Ana's culinary background, her spirit of innovation and her passion for creating high-quality handmade and fresh chocolate truffles and confections using unique flavor combinations and modern techniques."
Davidson Chocolate Company location and links:
Davidson Chocolate Co.
610 Jetton St. Ste 150 Davidson, NC 28036
tel. (704)896.7245
Local businesses mentioned in this episode:
Dr. Seth Moliver / Moliver Chiropractic 
Resources Ana mentioned:
Follow The Best of LKN Podcast on Social Media:
Thank you for following The Best of LKN!