Episode 164
Meadows Italiano
Amazing Wood-Fired Pizza and Subs in Mooresville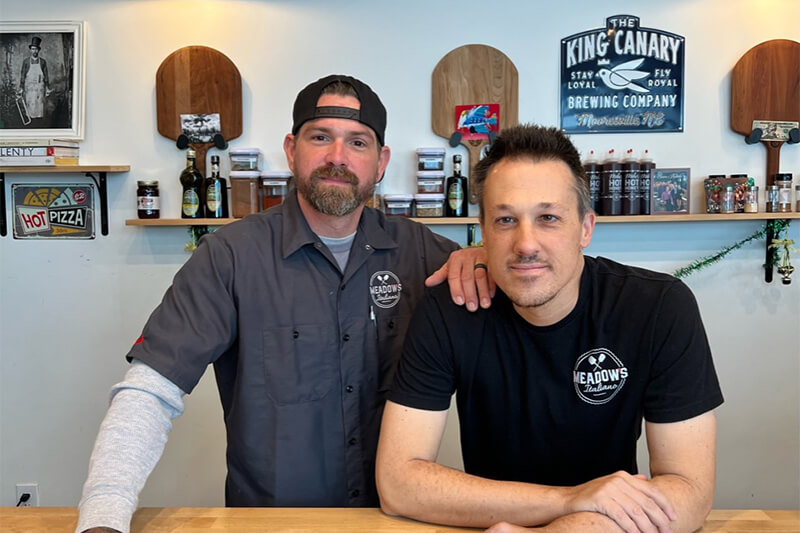 Show Notes:
Produced in partnership with Discover Lake Norman – A concierge experience for home buyers!
In this episode, I sit down with the cofounders of Meadows Italiano – an amazing establishment in Mooresville that specializes in wood-fired pizzas and handmade subs.
Chef David Cavalier is the culinary genius behind this concept, bringing years of experience in fine dining kitchens and applying his creative talents to launching Meadows Italiano – one of Lake Norman's very best pizza spots.
Co-founder Jayson Poluka brings construction and project management expertise to the enterprise. Together, this team has transformed their little corner of Mooresville into an absolute mecca for phenomenal pizza and subs.
Address: 823 Oakridge Farm Hwy Suite 1-A, Mooresville, NC 28115
Phone: (980) 444-0591
Local businesses mentioned: