Episode 070
Eyes Up Lake Norman
Meet Founder and Coach Chad Macy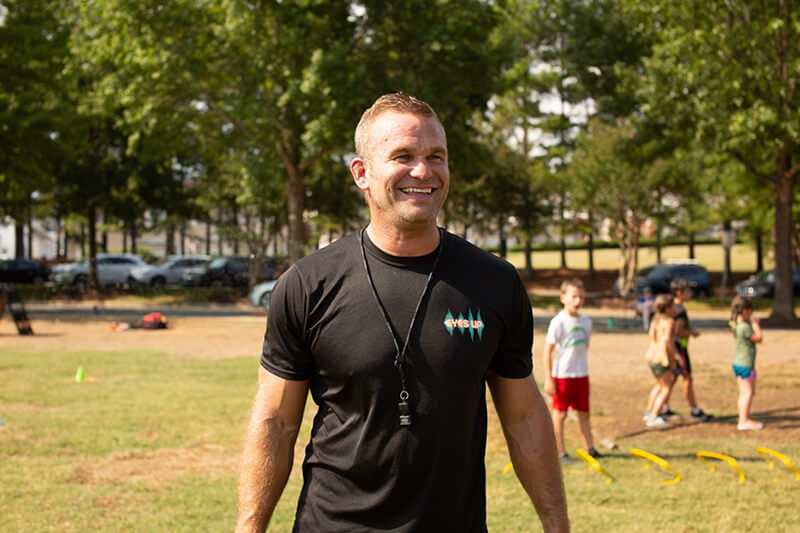 Show Notes:
In this episode we're featuring an organization that was started during the pandemic, and has been recognized by several of our esteemed guests here on the podcast. Chad Macy has merged his lifetime love for sports and fitness with a deep passion for helping kids work toward a life that is balanced. "Let's get moving!" is the motto for Chad and his team, and Chad's concept has grown exponentially over the past 12 months, reaching kids from all walks of life and fitness abilities. 
Chad was first recommended to me by Katy Kindred, co-owner of Kindred Restaurant and Hello Sailor, back in episode 31 of the podcast. More recently in episode 39, Andrea and Diana, the co-founders of Mbrace Studio recognized Chad and Eyes Up as a great partner in the local fitness community. 
And now, in episode 70, it's my honor to be joined by Chad Macy to share the story of Eyes Up Lake Norman. Thanks for joining us friends, enjoy the episode.