Episode 009
SpeedPro Imaging
and Pure Design Photography Studio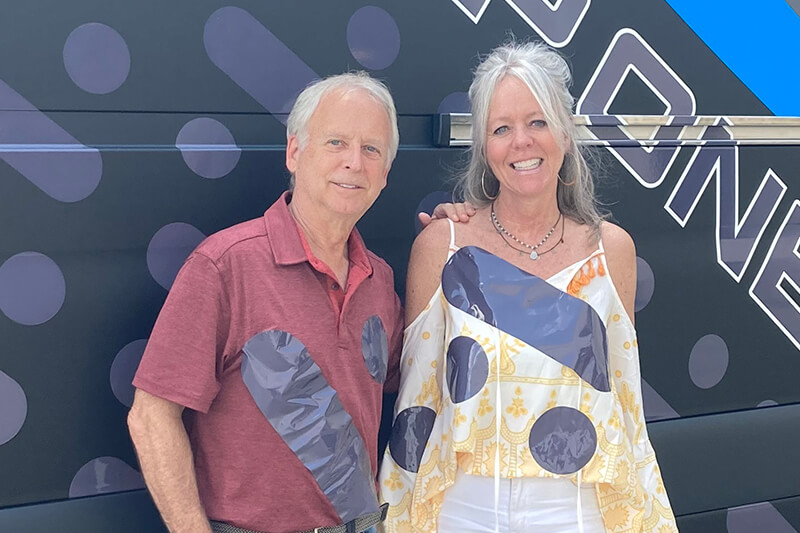 Show Notes:
Welcome to episode #9! The owners of SpeedPro Imaging and Pure Design Photography Studio, Lynn and Craig Bakstad, join the podcast for an interview. They share the details of the two businesses and the many important marketing products and services they provide. Enjoy!
From the business websites:
SpeedPro Imaging
"Whether you're an agency, corporate marketing or the owner of a small business, we want to work with you. Our team has decades of experience, working with sales & marketing professionals, architects and graphic designers, adding our creativity and enthusiasm to every project.
As a premier wide format imaging company specializing in extreme-resolution printed graphics, you can count on us to communicate openly, and offer you sound advice on your project."
Pure Design
"Pure Design is a multi-use space adjacent to SpeedPro Imaging, in the new Cornelius Commerce Center. First, it's a photo studio, set-up to create beautiful shots of your product or service and also for the image needs of SpeedPro customers. With a custom hi-end kitchen, it's available to rent for photographers, cooking classes, team building and other events. Both SpeedPro and Pure Design collaborate with businesses, graphic designers, advertising & marketing agencies, architects, artists and photographers to create the highest quality images and large format printing."
SpeedPro North Charlotte
10308 Bailey Rd
Cornelius, NC 28031
(704) 799-8040