Episode 100
Celebrating the 100th Episode
Lake Norman's Best Small Business Podcast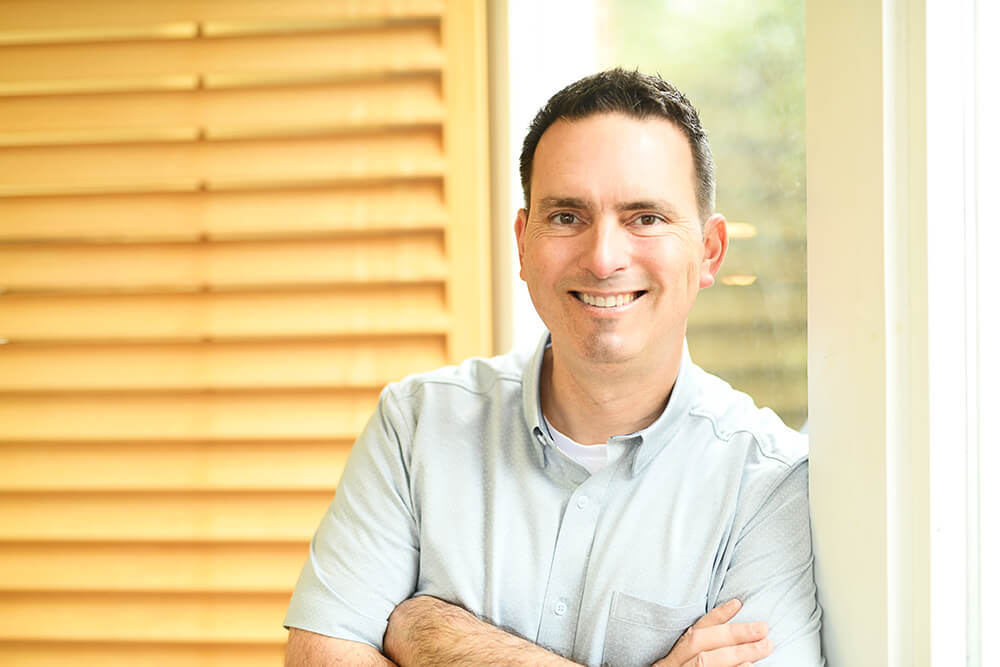 Show Notes:
We made it to episode 100 of the podcast! Listen in as we share news about our sponsors, the story of how and why we launched The Best of LKN back in May of 2020, and some of our plans for the coming year.
This is a quick 15-minute solo episode with just the host of The Best of LKN.
We are proud to be the best small business podcast in the Lake Norman area of North Carolina! Thanks for following along on this epic journey!
Transcript:
Narrator
Welcome to The Best of LKN, a podcast featuring the best small businesses and the most influential professionals around Lake Norman, North Carolina. Each week, we spotlight those businesses and individuals that are making a positive impact here in the Lake Norman area. Thanks for joining us, enjoy the show.
Jeff
Hey, everyone, welcome back to The Best of LKN podcast. Lake Norman's number one small business podcast, I am super excited to be bringing you our 100th episode. In this episode, I'll be sharing with you the story of how and why we began this production nearly two years ago. I'll also share some of the details about where we're going with it, along with a couple of announcements.
But first, I want to recognize each of our sponsors and brand partners for their support of this production. We are so honored to be partnering with these premium local brands, and I want to make sure all of our podcast listeners followers, on social media, and readers of our online articles know exactly who to thank for keeping the lights on here at thebestoflkn.com. Our sponsors and brand partners include Sodoma Law North. Sodoma Law North is the Lake Norman area's premier family law firm. Principal and managing attorney, Sarah Bennett, was our guest in Episode 54 of the podcast, along with the founding principal of Sodoma Law, Nicole Sodoma. Sodoma Law North was the first company I approached back in mid-2021, with the idea of sponsoring The Best of LKN. The team and I here at The Best of LKN knew that we were on to something really special with our podcast production, and we wanted to expand our offerings to include long form written articles to further promote the Lake Norman area small business community and nonprofit organizations. We also wanted to consistently produce written transcriptions for each episode of the podcast. The written transcriptions make the audio episodes accessible to everyone, including the hearing impaired. This is a somewhat costly thing to accomplish, and I knew that we were going to need some help in getting this done. Sodoma Law North stepped up in a big way and joined us as our presenting sponsor, and we absolutely could not be more proud to have them on board as a brand partner. I encourage you to have a listen to Episode 54 and get to know Sarah and Nicole. I loved our conversation, and I think you're going to agree with me when I say that Sodoma Law is a really special law firm. Thank you, Sodoma Law North.
Blumengärten Florist. Blumengärten Florist owner Denise Ulhorn and lead floral designer Emily Frank, now Emily Cowan, congratulations Emily, joined me for Episode 7 of the podcast way back in May of 2020. I was still trying to figure out the whole podcast host thing at the time, and my style was a bit rough around the edges. Still is actually, if we're being honest, but Denise and Emily carried the episode, and we had a great conversation. Denise and Emily are two of the hardest working and most talented people I know. And they also happen to be two of the best people I know. When I began reaching out to a select handful of previous guests with the idea of sponsoring the podcast, Blumengärten was high on the list of local brands that I wanted us to represent. I prepared a list of ways that we could promote Blumengärten and offer real ROI for their sponsorship. But Denise's response was simple and to the point, Blumengärten wanted to help support The Best of LKN in our digital media production regardless of any value proposition I had to offer. Denise's response hit me right in the heart, and I am so thankful for the support we've received from Blumengärten Florist. For the record, we do still bring real marketing value to our sponsors in return for their support. Again, thank you Blumengärten Florist for your support.
The next local business to join us as a sponsor was Clean Eatz Cafés in Cornelius and Mooresville. The owner of the cafes, Sarah Conrad, joined us back in Episode 33 of the podcast. Sarah and the team at Clean Eatz have been great partners and supporters of The Best of LKN platform even before joining us as a sponsor. Clean Eatz generously contributed special discounts on meal plans for our email newsletter subscribers, something that we appreciate very much. Consistently delivering value for our email newsletter subscribers has proven to be one of the most difficult challenges for me and having partners like Clean Eatz helping out with discounts and special offers really helps us out. My favorite part of having Clean Eatz as a sponsor is the fact that I've been a very happy Clean Eatz customer for several years now. I'm a big fan of their weekly meal plans and healthy cafe menu. Sarah has also assembled a great team at both the Cornelius and Mooresville locations. Always friendly and willing to help answer my numerous questions. Sarah is also the co-owner along with her husband, Jason, of Barrel and Fork Restaurant in Cornelius. Listeners will know by now that Barrel and Fork is tops on my list of favorite restaurants in the Lake Norman area. Sarah and Jason joined me back in Episode 30 of the podcast to share the Barrel and Fork story. Big thanks to Sarah and Clean Eatz Cafés for supporting The Best of LKN. We do love this partnership. Thanks so much.
Next is Juelerye in Mooresville. Juelerye is a purveyor of fine gifts and art as well as jewelry of course. The Boutique is located in the heart of downtown Mooresville. Owner Jacqueline Bassett joined us back in Episode 17 of the podcast. Jackie shared the heartwarming story of the inspiration behind so much of what she offers at Juelerye. Jackie was also one of the first business owners in the area that I reached out to when I began searching for sponsors for this production. She listened patiently as I explained my vision for the future of The Best of LKN and my plan for serving our brand partners with real value for their sponsorship. Jackie quickly joined us as the fourth sponsor of The Best of LKN and has helped me tremendously in developing ideas for new guests and content for the website. It's also worth mentioning that Episode 17, the Juelerye episode, continues to be our number one most downloaded episode so far for the production. That's not only a testament to the quality of the Juelerye episode, but also the creative ways that Jackie has found to share the episode with her own audience and fans of her business. Many thanks to Jacqueline Bassett and her business Juelerye for sponsoring The Best of LKN.
Now, let me share the latest local businesses that have joined us as sponsors and brand partners just in the past two weeks. This is actually going to be the first time I've had a chance to recognize them in a podcast episode. REFRESH Med Spa & Wellness in Cornelius has joined us as a sponsor. Owner Josette Giuffrida joined me back in Episode 78 of the podcast. REFRESH Med Spa is another premium local brand that we're super happy to partner with. REFRESH offers a full array of aesthetic treatments to rejuvenate your skin and freshen up your appearance. They also offer their own boutique line of skincare products. Big thanks to Josette and the team at REFRESH Med Spa for sponsoring our platform.
Eleven Lakes Brewing Company has joined us. Eleven Lakes Brewing Company is a craft brewery located in Cornelius and co-owner Ray Hutchinson joined me to share the Eleven Lakes story way back in Episode 2 of the podcast. Ray and his wife Christy, along with co-owners Teri and Jack Lippy, have been friends of mine for several years now. Eleven Lakes is another local business that I was acquainted with long before producing this podcast, and they were one of my first calls when I began booking guests. I've always been a big fan of Eleven Lakes. The beer, the tap room space, and most importantly, the people that run the brewery. It is a real honor and joy to have them partnering with us now as a sponsor. I look forward to coordinating some cool events for our brand partners, guests, and followers at Eleven Lakes in the months and years ahead. Thanks, Eleven Lakes for your sponsorship.
And finally, last but certainly not least, is SoundVision in Mooresville. The leadership team at SoundVision joined the podcast very recently for Episode 99. We recorded the episode in the SoundVision offices and showroom located in Mooresville, actually in a custom podcast recording studio that SoundVision has in their building. That made for a really cool episode. The first time I've been able to record in person with four guests, including myself. The audio quality was excellent, of course, but the whole dynamic of the conversation was improved too I think, compared to recording remotely via Zoom. After our recording, it dawned on me that SoundVision would make an amazing partner for The Best of LKN. We arranged a meeting to explore that idea and the team agreed, making SoundVision our seventh sponsor and brand partner. I am really stoked to have them on board. Thanks, SoundVision for your support.
As you can see, we have partnered with some really amazing local brands. We are really proud of our supporters, and the team and I really appreciate their support. You can find links to our brand partners, their podcast episodes, and their websites on our homepage at www.thebestoflkn.com or in the show notes for every new episode. I encourage you to have a look and get to know these amazing local businesses.
Now as I mentioned earlier, I wanted to share the story of how this production began and where we're taking it into the future. First how it began. Back in March of 2020, the COVID-19 pandemic had everything in the US shut down and closed for business. I'm self-employed myself, based in Cornelius, and I was in the same boat as many of the other small businesses in the area. Wanting to do something to help some of my favorite local Lake Norman neighbors and businesses, I began a small initiative on my personal and business's Facebook accounts to give shout outs to these places and help promote them in some way. I was already producing another podcast that was covering a wide range of businesses in many different locations, so I had a little bit of experience with podcasting. I realized within just a week or two that this little Facebook initiative I was engaged in to promote my favorite local Lake Norman small businesses was actually the podcast I needed to be producing. So, with that in mind, I contacted my good friend Phil Deppen, a very experienced graphic designer and digital media producer, and I asked him if he would help me launch a website for the podcast, and design different pieces of artwork that I would need for the production. Phil agreed and The Best of LKN idea became a reality. Within a year, I began adding written articles to the website to complement the kind of content we're producing for the podcast. Phil helped tremendously with that as well. I really have to pause here to give special thanks to Phil and the amazing work he has done for The Best of LKN. Phil has been my partner in this endeavor since the beginning, and I simply couldn't have gotten this far. Without his help and his expertise. I also have to thank his wife, Christina, for the hours that I've kept Phil on the phone poring over every little detail of this production and brainstorming new ideas for our content. I also have to thank my wife, Laurie, for enduring the long hours I've put into this project, lots of late nights and weekends, not to mention the hours and hours I've spent bending her ear about the work we're doing and the ideas I have for the production. If you've listened to the podcast for very long, you'll notice when I talk about The Best of LKN I say we not I. This is the team I'm referring to the real work is behind the scenes, and The Best of LKN would never have taken off without the help from my team.
So, what about the future? What plans do we have for this platform? A few things actually. First, I've mentioned this in other recent episodes, our plans for a YouTube channel. We're in the process of filming and producing short videos for YouTube that highlight the amazing local Lake Norman Small Business Community. We'll begin by showcasing some of the businesses that have joined us as guests here on the podcast, and we'll expand our videos to include businesses that we featured in our written articles too. In the beginning, the videos will be short and sweet, 10 minutes or so dedicated to a particular local business. We'll expand eventually into longer videos that cover multiple businesses in specific categories, and even full videos of podcast episodes and in-person interviews. The launch for the YouTube channel is planned for May of this year, just one month from now. I'm planning to release the first video on Tuesday, May 3rd, and then a new video every Tuesday following that. Again, in the beginning, the videos will be pretty simple and short. But we have to start somewhere. I'm sure our vision for the YouTube channel will evolve quickly, just as the podcast has. I'm really excited about the YouTube channel. I think it's going to be the perfect complement to the podcast and our written content.
Speaking of written articles, we are tripling down on our written content for the website. We have produced articles that are receiving over 1000 views each month, and we feel that written articles are a great way to reach a wider audience. We want the articles to serve as a great resource for anyone searching for information on topics relating to the Lake Norman area on Google or similar search engines, but mainly Google. So, when you type the words, 'Lake Norman wine bars' into Google search, or 'best Mexican restaurants around Lake Norman', we want ours to be among the first articles you see in the search results. This way, we're providing a high-quality resource for folks on the web, and at the same time expanding our podcast audience and introducing our sponsors to new prospective customers and clients. Win, win, win. We've been leaning heavily on our brand partners to help us come up with relevant topics to write about for our readers, and we proudly display their businesses as partners in each article. We currently have 26 written articles published on our website, covering topics ranging from real estate to fine dining. My goal is to have 200 articles published by the end of 2022 and 100,000 visitors to our website each month. That's a tall order for sure. But it can be done and we're going to do it. So, other than producing a great YouTube channel and writing 200,000 words for the web articles in the next nine months, it's going to be business as usual around here at The Best of LKN. We already have the next six episodes for the podcast recorded, and I'm looking forward to sharing them with you over the coming weeks. We'll continue to connect with your favorite local small businesses and invite the founders to join us here on the podcast and share their stories.
I want to thank you for following along with The Best of LKN. We have had so much fun producing this podcast and writing content for the website. Meeting so many of the local entrepreneurs, small business owners, and leaders of nonprofits has been a real honor. And I'm so thankful that you're following along with us on this journey. So, with that, I'll close this 100th episode of The Best of LKN podcast. Please don't forget to sign up for our weekly email newsletter. I'll send you links to our new content each week on Thursdays and the emails are short and to the point, I promise. Signing up for our email newsletter may seem like a small thing, but it really is the single best thing you could do to support the podcast and it doesn't cost you a dime. You can find the signup form on our homepage at thebestoflkn.com. Thanks very much for signing up for the weekly email newsletter and keeping up with our latest content. Next week in Episode 101, we're featuring a conversation with one of the most successful brands to come out of the Lake Norman area. This company and their concept is huge and has absolutely blown up over the past 10 years. Can you guess who it is? I'll bet many of you can. I'm really excited to bring you that episode next week, so be sure to have a listen. My friends, thank you again so much for following along with The Best of LKN. Your support and encouragement means the world not just to us, but to the local small businesses and nonprofits we feature here each week. I'll be back with Episode 101 next week, same time, same place. So, until then, cheers Lake Norman. Bye for now.
Narrator
We hope you've enjoyed this episode of The Best of LKN. For more information about this podcast, show notes, video episodes, and links to our featured businesses, please visit www.thebestoflkn.com. We publish episodes weekly, so be sure to subscribe and stay up to date. Until next time, cheers Lake Norman.