Episode 098
Charlotte Business Group
Meet Robert Hackney and the Lake Norman Chapter Team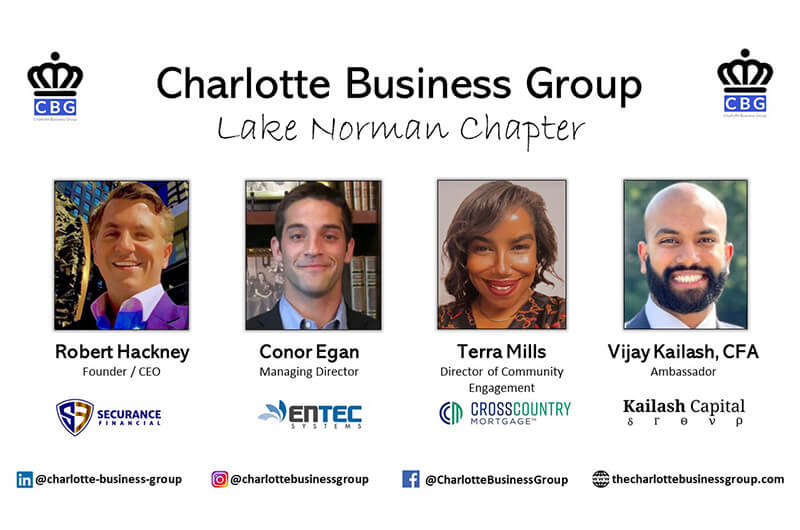 Show Notes:
Robert Hackney founded The Charlotte Business Group 5-years ago after a career change led him to notice a gap in the Charlotte area's business networking scene. CBG began as a monthly casual "happy hour" gathering and has since grown into the Charlotte area's largest private professional network. 
Charlotte Business Group celebrates its 5-year anniversary next week, on March 17th, 2022, at the Grand Bohemian Hotel in uptown Charlotte. This will be a happy hour business mixer that is free to CBG members. Check out thecharlottebusinessgroup.com for more info on that and to buy your tickets if you're not currently a Charlotte Business Group member.
For now, let's get to know the founder and leadership team at the Charlotte Business Group, and welcome the organization to Lake Norman.