The Inspiration Behind Alino Pizzeria at Merino Mill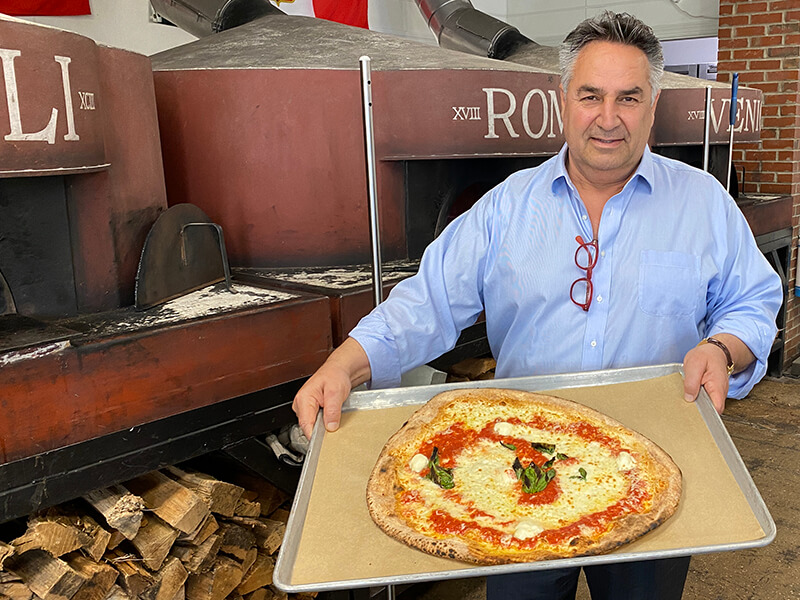 Show Notes:
In this episode, I sit down again with Michal Bay at Merino Mill to learn the inspiration behind Alino Pizzeria. Michal shares the story of how he realized a need for high-quality casual family dining at Merino Mill, and that it only made sense to open a pizzeria. Pizza is after all one of America's favorite foods! 
But, Michal wasn't content with the idea of opening just any pizzeria at Merino Mill. He wanted to build something really special, and cook pizzas that are authentic to what you would find in Italy. So, this idea would bring Michal all the way to Italy to learn from master pizzeria chefs and he would even import the OVENS that are used in Naples Italy at one of the finest pizzerias in the world. 
Michal and his team accomplished what they set out to do. Alino's is a special place with really amazing pizza! So good, in fact, that Alino's has been recognized as the #1 pizza in North Carolina! But, don't take my word for it – you really must stop by Alino's and try the pizza for yourself. You will be delighted.
Now, lean in and listen to Michal tell the story of Alino Pizzeria at Merino Mill.
Alino Pizzeria
500 S. Main Street
Mooresville, NC 28115
Book recommendation:
The 5AM Club: Own Your Morning, Elevate Your Life
By Robin Sharma