Episode 057
Freedom Boat Club Lake Norman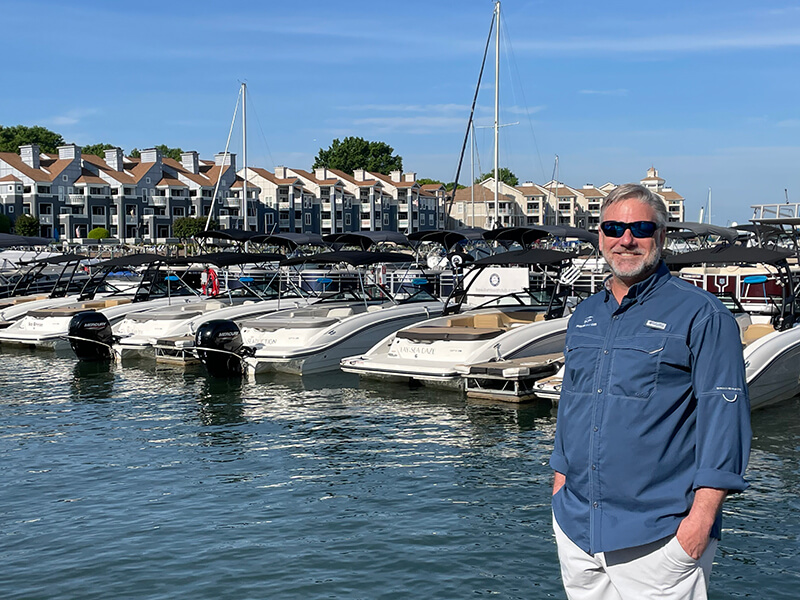 Show Notes:
The weather is warming up and that means boating season is here! Hey friends, welcome back to the podcast. In this episode we're talking about boating with the owner of Freedom Boat Club Lake Norman, Jeff Weir. 
Freedom Boat Club is the world's oldest and largest membership boat club with over 30 years of experience. Members have access to over 275 locations in the U.S., Canada, and France. Freedom Boat Club takes care of all the maintenance, cleaning, repairs, insurance, and storage. Fleets vary by location, but include bowriders, pontoons, fishing boats, deck boats, and wake boats.
In this conversation, Jeff shares how he founded Freedom Boat Club Lake Norman, the effects of the COVID-19 pandemic on his business, and he also shares some of the advantages a boat club offers compared to boat ownership. There are certainly pros and cons either way, and Jeff gives us an honest overview of what a boat club membership looks like.
Thanks for joining us, friends. Enjoy the episode.
Books recommended:
7 Habits of Highly Effective People
By Stephen Covey
Traction
By Gino Wickman
The E Myth
By Michael Gerber