Moyers Lakeside Eatery is a small casual restaurant nestled in the middle of the LangTree Apartments complex in Mooresville.
Renowned for their Cheesesteak and Reuben sandwiches, Moyers Lakeside Eatery is mainly a lunch restaurant.
Parking at Moyers Lakeside Eatery
Moyers is right in the center of the
LangTree Lake Norman
complex where parking is plentiful. On most days, you can find a parking spot on the street right in front of the restaurant. Otherwise, there are plenty of parking spots nearby.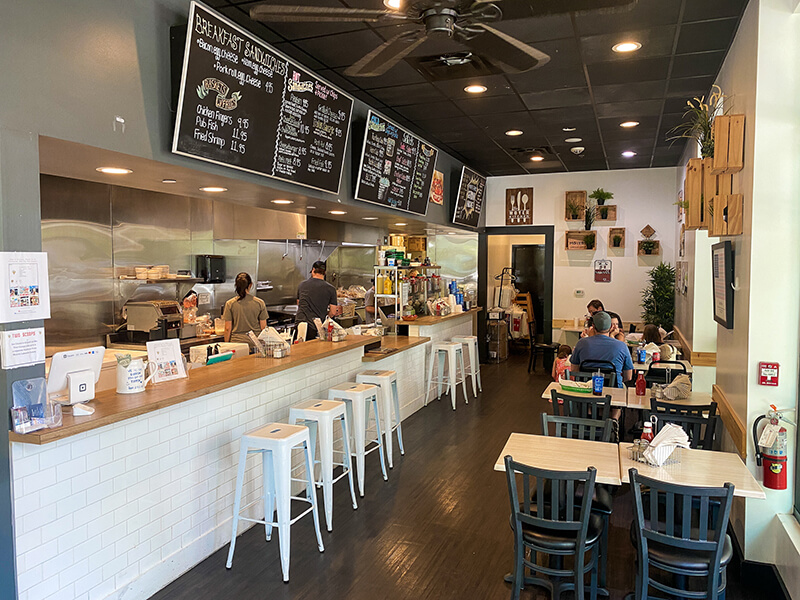 First Impressions at Moyers Lakeside Eatery
Moyers is a small counter-service restaurant. It reminds me of a diner. The menu is in full view above the counter when you walk in, and it shouldn't take long to make a decision. The service at the counter is always pleasant.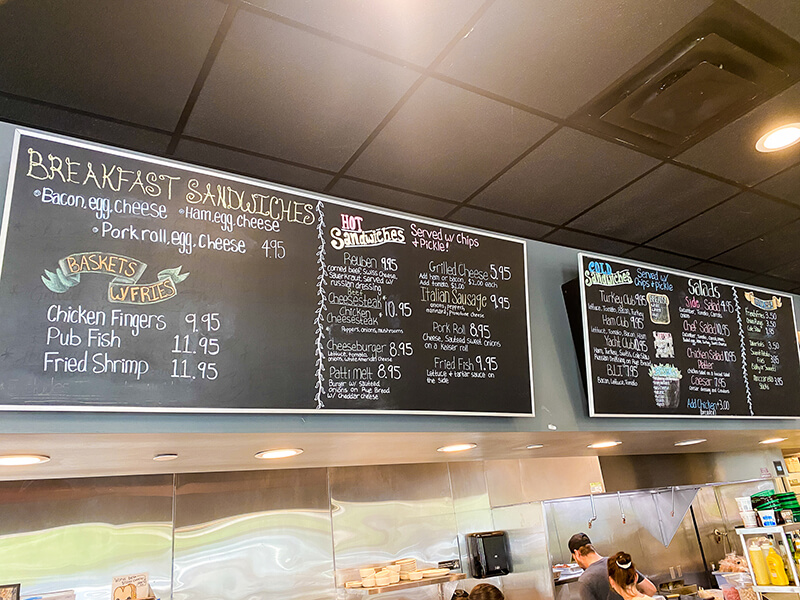 The Menu at Moyers Lakeside Eatery
As mentioned, Moyers specializes in Cheesesteak and Reuben sandwiches. They are certainly good here. On this visit, however, I chose a turkey club sandwich and added a side of french fries.
A turkey club may seem like a simple sandwich, and not worthy of critical review. But, I do appreciate red ripe tomato slices on my club sandwich along with fresh lettuce. This sandwich had both. Check out the photo for proof!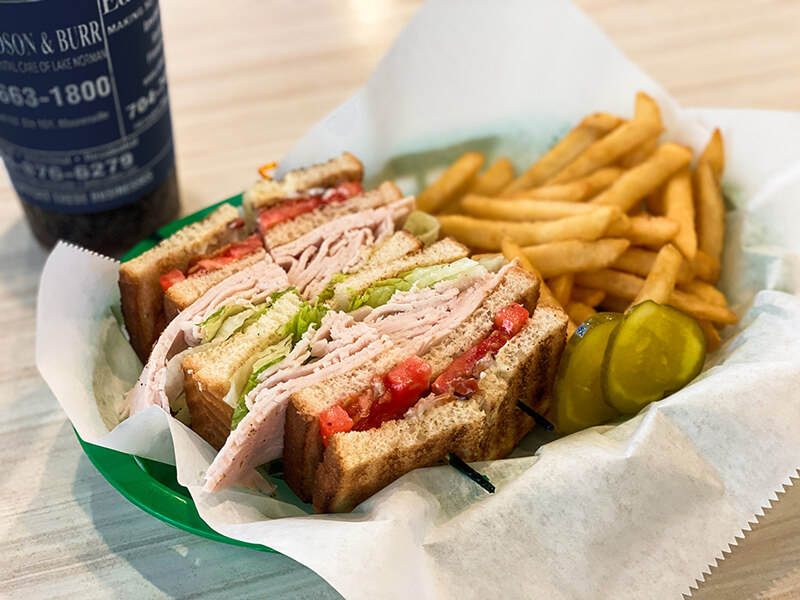 I returned the following week to try their world-famous cheesesteak sandwich. I couldn't resist!
This is a classic cheesesteak – shredded steak, with diced onions, peppers, and mushrooms. This sandwich is so good! Served with chips and pickles.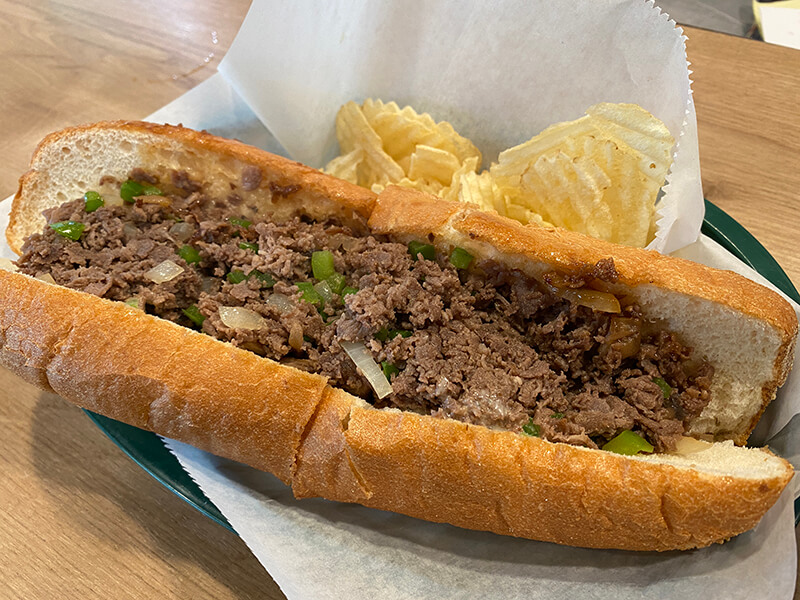 Other popular menu items include:
Chef Salad – Ham, Turkey, Swiss & a Hard-Boiled Egg

Patti Melt

Reuben

Don's Homemade Italian Sausage

Fried Baskets – Chicken Tenders, Beer Battered Pub Fish, or Shrimp
The Vibe at Moyers Lakeside Eatery
Again, the place reminds me of a small-town diner. I love it for a casual lunch during the week. You can grab a table inside, or make yourself comfortable at one of the outdoor patio tables.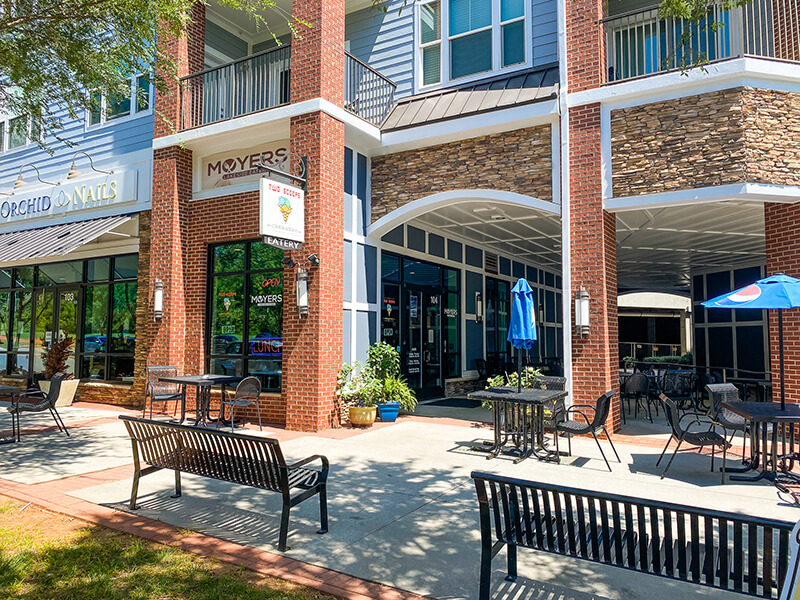 Yes! Moyers Lakeside Eatery is a great value. Prices are reasonable, and lunch here will fill you up!
Moyers Lakeside Eatery is a true "Mom & Pop" restaurant located right in the middle of LangTree Lake Norman. You should visit soon!
Google Reviews: 4.9 Stars (139 reviews)
Moyers Lakeside Eatery – LangTree Lake Norman Apartments
Address: 119 Landings Drive #104, Mooresville, NC 28117
Hours: Tuesday-Saturday, 11AM-6PM