Episode 024
Hirschfeld Marketing Solutions
An Interview with CEO Todd Hirschfeld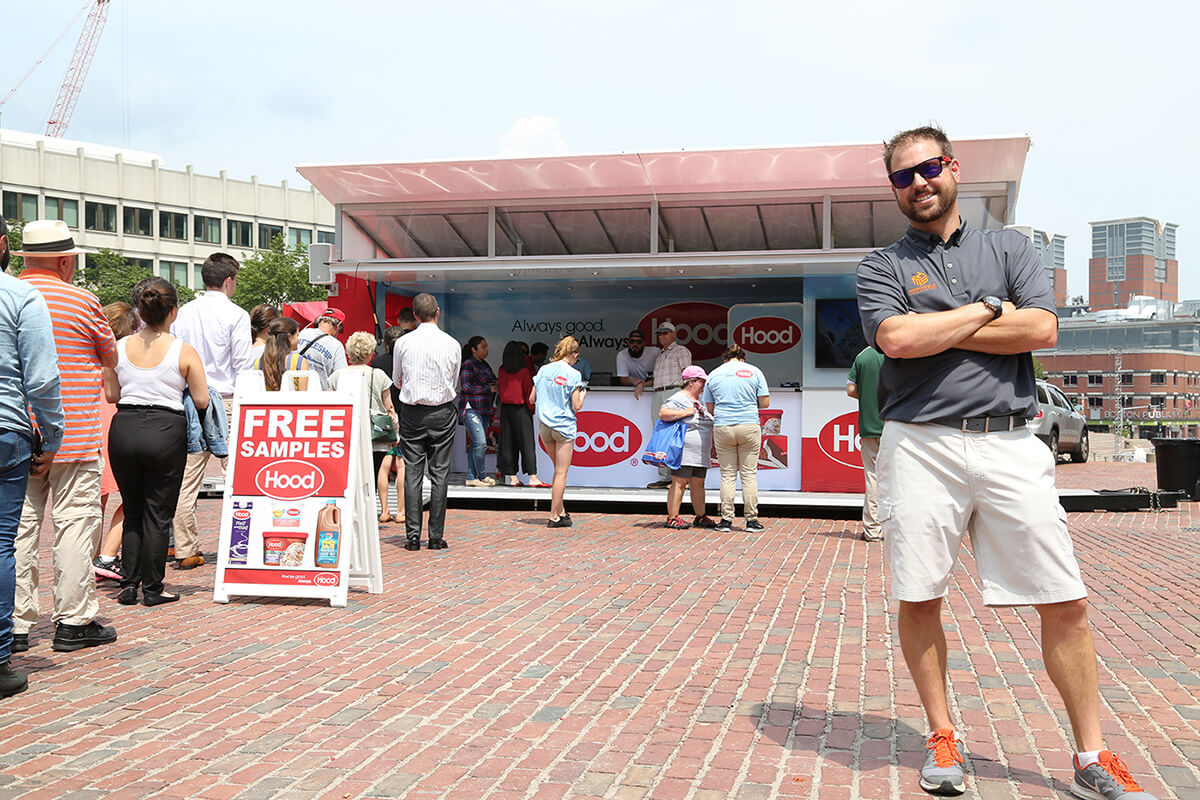 Show Notes:
Welcome Hirschfeld Marketing Solutions CEO Todd Hirschfeld to the podcast. I chat with experiential marketing entrepreneur Todd Hirschfeld about the origins of his company, and the inspirations behind developing a team of forward-thinking engineers that build dynamic branded experiences for their clients. Based in Cornelius, Hirschfeld Marketing Solutions is truly one of Lake Norman's most creative and unique companies. Enjoy!
From the Hirschfeld Marketing Solutions website:
"We create experiences + events that connect brands to people.
Hirschfeld Marketing Solutions is a team of creative, forward-thinking experience engineers.  We live for unexpected design, unique experiences and seamless execution.  We are curious and purposeful. We love collaborating and pushing the limits.  And we live for that moment when the vision becomes reality.
Hirschfeld gives partners a robust offering of client services, experiential, design and fabrication and activation capabilities, along with marketing personnel who can navigate sponsorship asset usage strategy. Hirschfeld prides itself on being unique, nimble, customer focused and above all, builders of unique experiences that allow companies to connect with their target audience.
We help build dynamic branded experiences with a powerful impact! We develop and execute customized marketing programs and experiential solutions that help businesses and brands stand out in a crowd and connect to their consumers where they live, work and play. We do this by building relationships with our clients and over delivering on expectations. In the end it's about working hard, working smart and having fun."
Hirschfeld Marketing Solutions
10231 Bailey Road
Cornelius, NC 28031
Local LKN businesses mentioned in this episode:
Red Rocks Café Birkdale Village | Huntersville, NC
Little Big Burger | Cornelius, NC     
Ambassador Hair Studio | Huntersville, NC 
Recommended books:
Traction: Get a Grip on Your Business, by Gino Wickman
Mastering the Rockefeller Habits: What You Must Do to Increase the Value of Your Growing Firm, by Verne Harnish
The 7 Habits of Highly Effective People: Powerful Lessons in Personal Change, by Stephen R. Covey