Trampoline and Ninja Park in Cornelius!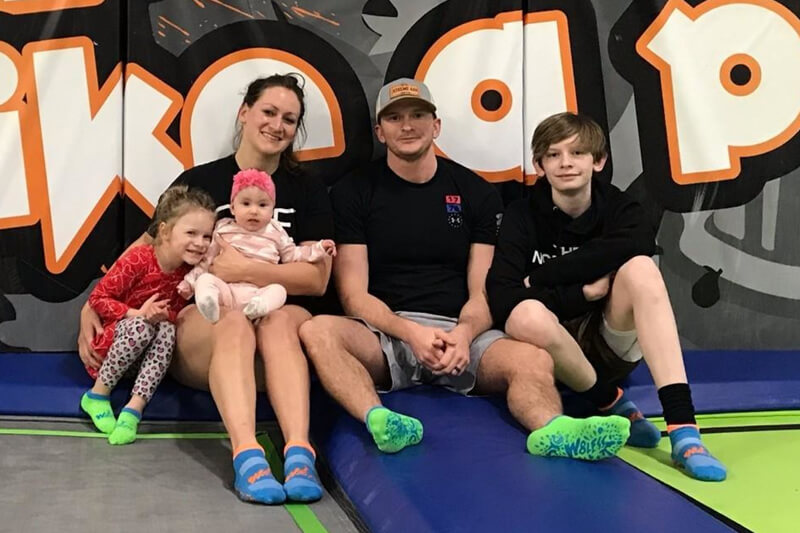 Show Notes:
Welcome to episode 8 of The Best of LKN podcast! It's an honor to feature this Veteran-owned small business – W8less LKN Trampoline and Ninja Park! In this episode, I interview Larry Thompson who is the co-owner along with his wife Elise of W8less LKN. Larry shares the story of how he and Elise resolved to become small business owners, along with some of the challenges of opening a new business just as the COVID-19 pandemic shut basically all businesses down in North Carolina. We talk a lot about the awesome activities available at W8less LKN for both young and old alike. 
Thanks for listening – enjoy!
From their Facebook page:
"Hello my name is Larry Thompson. My wife Elise and I have been in the Air Force for a combined 26 years. Elise started her career as a medical technician and then cross trained into SATCOM and I was Security Forces for most of my career before transitioning to Space Operations. We have 3 children that you can see in the picture above, Turner (12 years old), Ava (3 years old) and Winona (6 months old). We both currently continue to serve in the Air Guard, but we JUMPED on the opportunity to become business owners and be able to enjoy our work with our family. 
So please come by and visit us at our awesome Trampoline and Ninja park offering birthday parties, special events, camps and recreational tumbling classes! There is a good chance you will catch us either working or playing with the kiddos!"
Helpful links:
Web: https://w8lesslkn.com/
Facebook: https://www.facebook.com/w8lesslkn/
Instagram: @w8lesslkn
Location:
10442 Bailey Road Suite A
Cornelius, NC 28031
Phone: 704-997-2643
A few LKN small businesses mentioned in this episode:
Eleven Lakes Brewing Company
https://www.elevenlakesbrewing.com/
Waterbean Coffee
https://www.waterbean.coffee/
Follow The Best of LKN on Facebook and Instagram:
https://www.facebook.com/thebestoflkn/
IG: @the_best_of_lkn