Brown Bag Seafood Co. has expanded into Huntersville, NC with the opening of their latest location at Birkdale Village!
Brown Bag Seafood Co. is a fast-casual seafood restaurant that serves fresh seafood dishes at reasonable prices. Their goal is to make hot, fresh, and delicious seafood accessible to the masses.
I visited Brown Bag Seafood Co. in Birkdale Village on four separate occasions recently, and now I'd like to share my experience with you!
Parking and Arriving at Brown Bag Seafood Co.
While Birkdale Village is not a complex known for easy parking, the new team at Birkdale has been making some great improvements. For example, they now have a centralized valet service located at the concierge stand.
If you're going to spend a few hours at Birkdale Village, consider using the valet service. I did, and it was super easy.
Entering Brown Bag Seafood Co.
Brown Bag Seafood Co. is fast-casual, so you won't be greeted by a hostess. Instead, you'll enter an aisle where the menus are placed along with markers for making your selections. 
Oh, and the atmosphere! I was picking up a total SpongeBob vibe. The place is super cute, and really nicely decorated.
Once you've made your menu selections, move up to the counter where a friendly team member will enter your order. 
After that, find a seat at a table and make yourself comfortable – your food will be delivered shortly.
They also have outdoor patio seating available.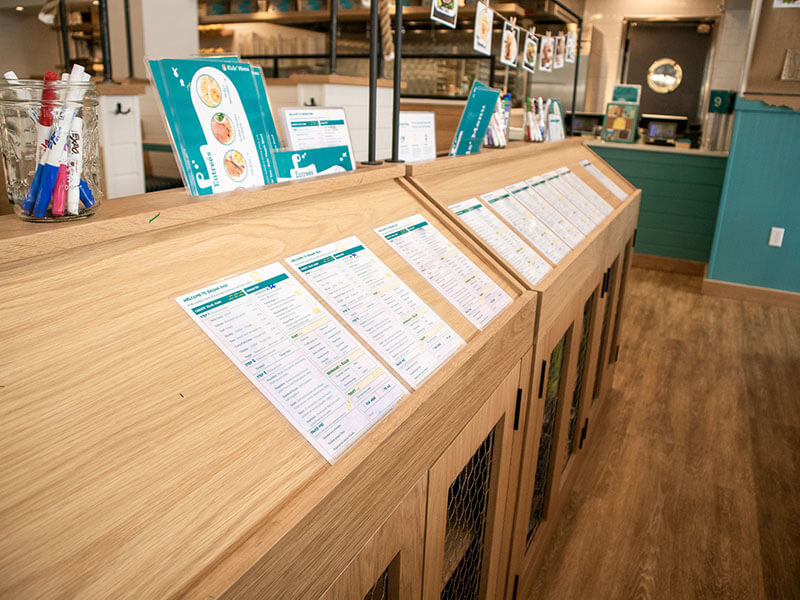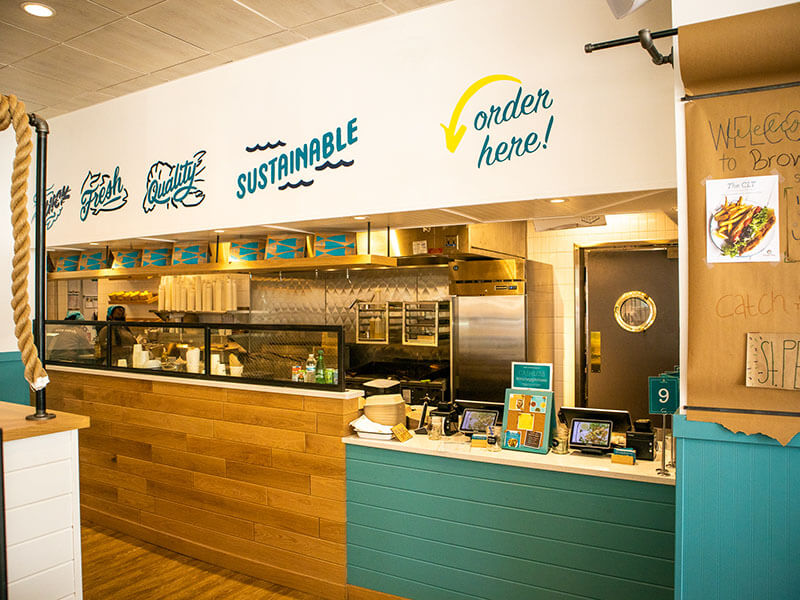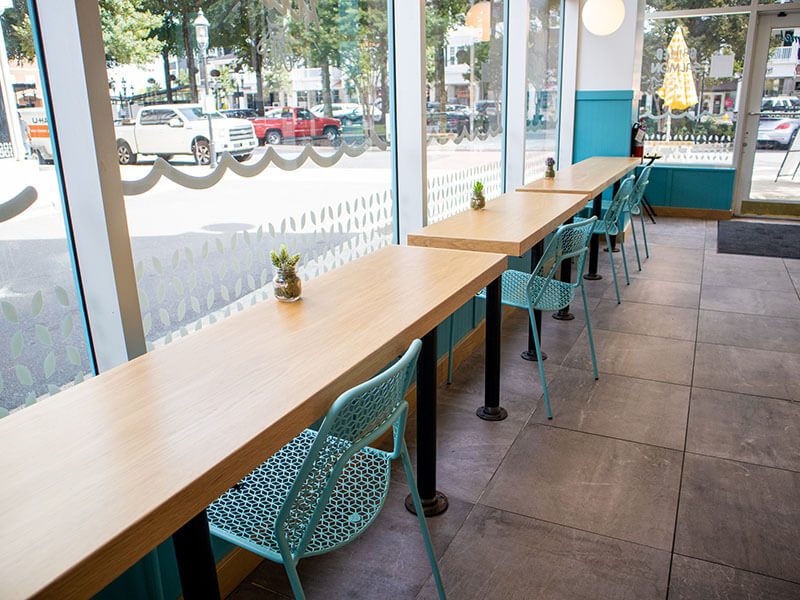 The Food at Brown Bag Seafood Co.
I visited four times over the course of a month and had a great experience each time. Everything on the menu looks so good, it was difficult to choose. 
Here's what I ordered…
Seared Tuna with Greens & Grain
Seared Tuna is one of my favorite things to eat. I've never ordered it at a fast-casual restaurant, so I wasn't sure what to expect.
I was pleasantly surprised at how good it was! The Greens & Grain side complemented the tuna perfectly.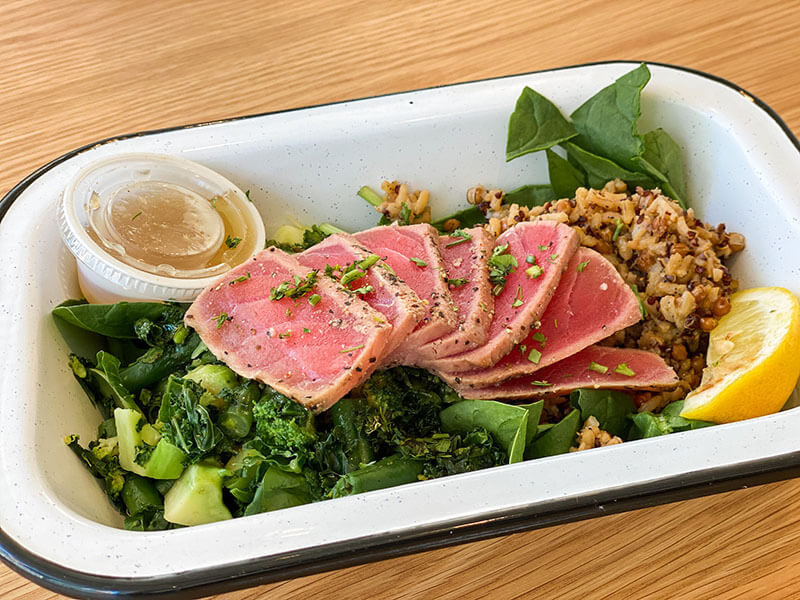 Daily Catch Sandwich with Spicy Cauliflower
On my second visit, I ordered a sandwich. The daily catch on this day was haddock. The sandwich is served on fresh bread and topped with slaw, herb sauce, pickled red onion, and herbs. 
The Spicy Cauliflower is a must-try!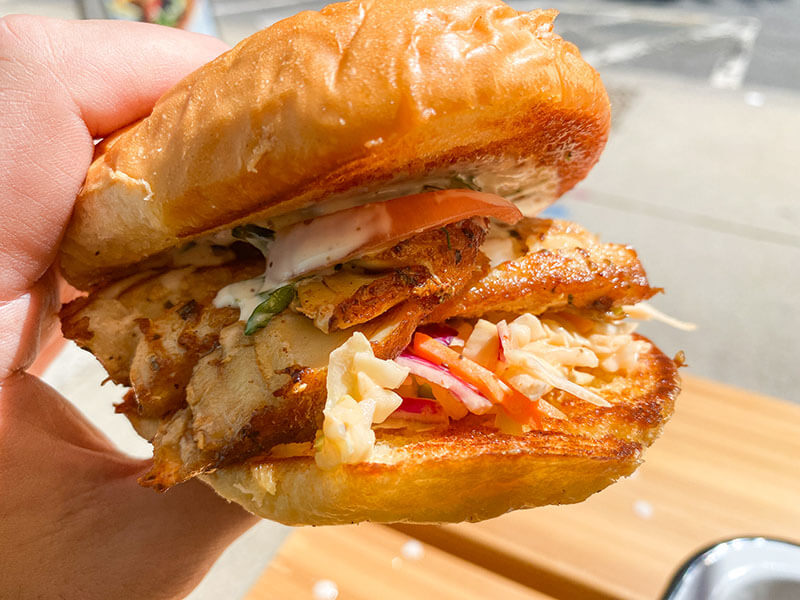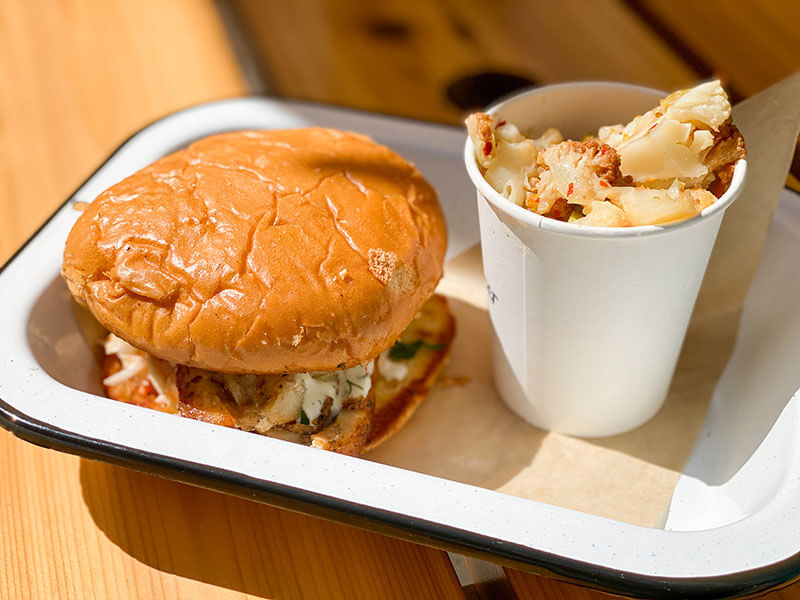 On my third visit, I tried one of their local specials: The C-L-T (cod, lettuce, and tomato).
This sandwich was served with golden-fried cod on a hoagie roll. I'm a big B-L-T fan, so I really enjoyed this variation of a classic.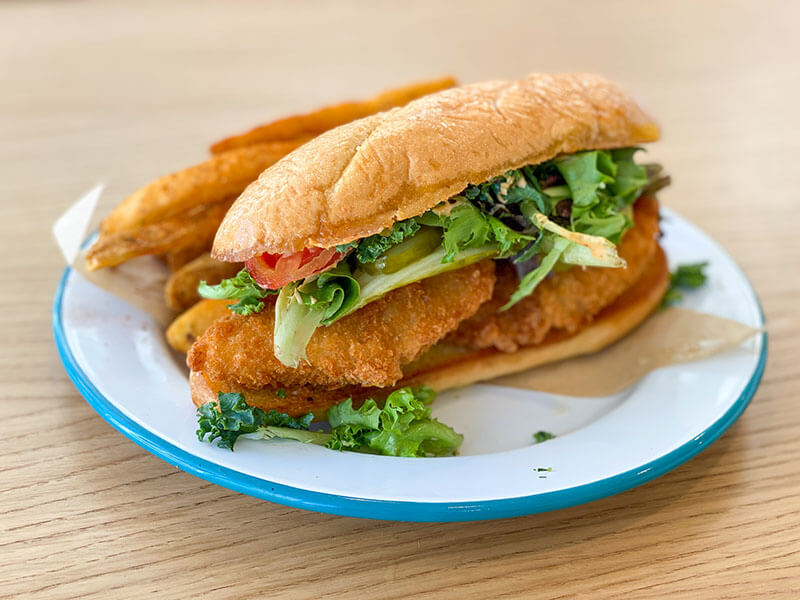 Lobster Roll with Truffle Parm Tots
Finally, on my fourth visit, it was time to try the Lobster Roll. This is Maine knuckle and claw lobster stuffed into a fresh toasted New England bun and served warm.
The Truffle Parm Tots are the perfect side for the Lobster Roll.
Note: Due to the global shortage of sustainable lobster, the price of the Lobster Roll recently increased. The price on this day was $34.
It's an indulgence, certainly, but worth it!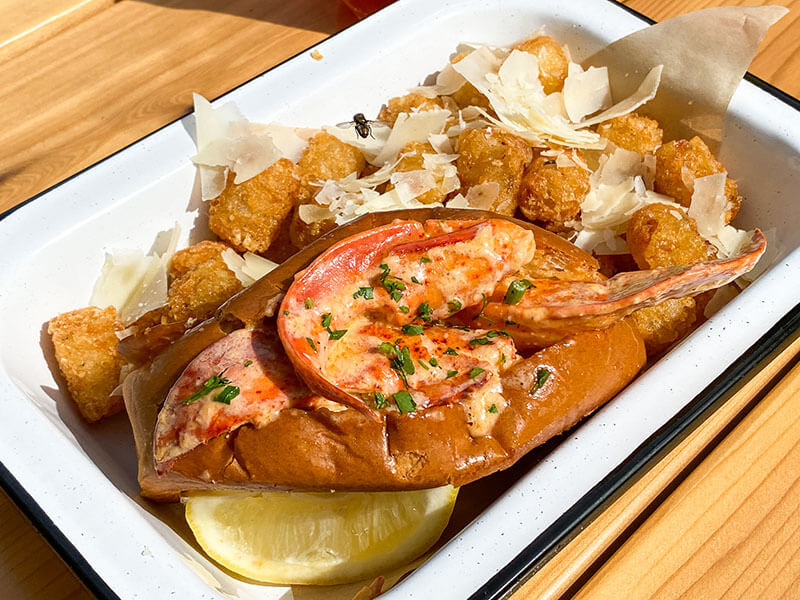 Each of my visits was for lunch, so I enjoyed soft drinks while I was there. They do offer wine and beer, including local craft beer selections.
Thoughts on Brown Bag Seafood Co.
Overall, I think Brown Bag delivers on everything they set out to do. The seafood is delicious, the service is fast, and the prices are affordable. 
I love the creativity that went into this concept, and I'm so happy they came to Birkdale Village!
Address: 16915 Birkdale Commons Pkwy Suite C, Huntersville, NC 28078
Hours: 11AM-8:30PM, Sunday-Thursday; 11AM-9PM, Friday-Saturday