Episode 122
King Canary Brewing Company
Meet Andrea Gravina and Joe Hillard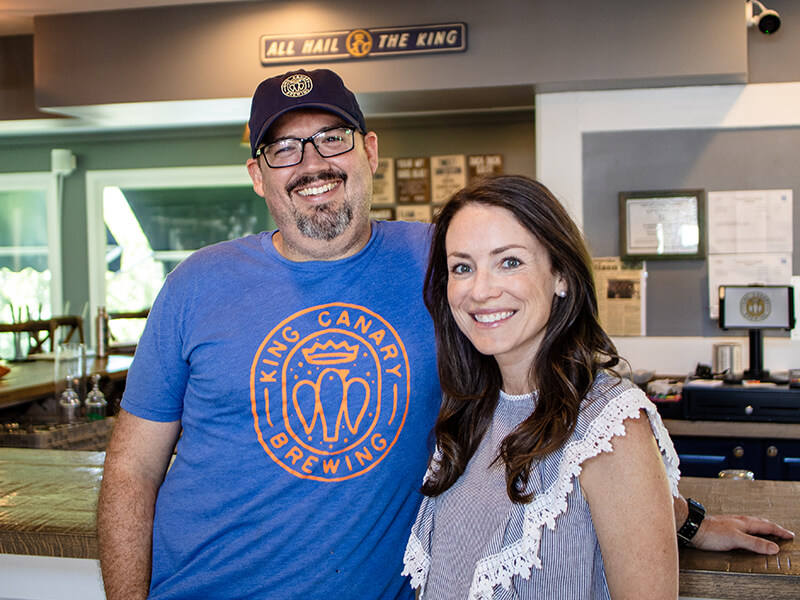 Show Notes:
In this episode, I sit down with Andrea Gravina, the owner of King Canary Brewing Company in Mooresville. Andrea shares the story of her entrepreneurial journey and the inspiration behind the brewing company.
Also joining us is Joe Hillard, the head brewer at King Canary. Joe shares his background and the inspiration behind pursuing a career in craft beer.
This episode is all about craft beer, community, friendships, kindness, and the joys of our work families. Thanks so much for joining us, enjoy getting to know Andrea and Joe, and King Canary Brewing Company.
King Canary Brewing Company
562 Williamson Road
Mooresville, NC 28117