Episode 099
SoundVision in Mooresville
Simplifying Life Through Technology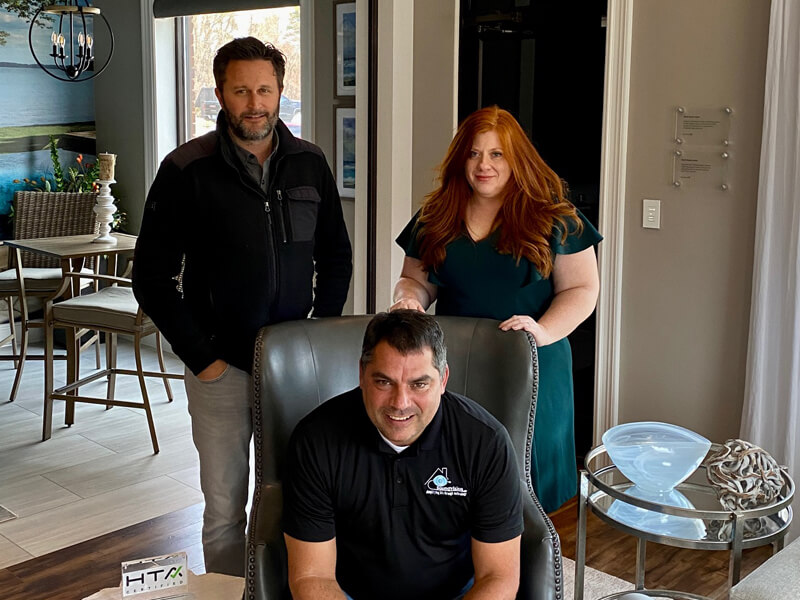 Show Notes:
We're featuring SoundVision in Mooresville – a technology, automation, and networking company. SoundVision is simplifying life through technology in homes and businesses across the Lake Norman and Charlotte areas.
What really makes this episode unique is that I was able to record my conversation with the leadership team at SoundVision in person. SoundVision has converted one of the spaces in their showroom into a bonafide podcasting studio. The audio turned out so good for this episode – I'm finding it hard to go back to recording in my usual conference room in Davidson. 
The whole dynamic of recording in person is totally different than recording remotely. I think you're going to be able to tell right away when listening to this episode. I had a lot of fun meeting with the team at SoundVision and learning about the amazing technology they're installing in new homes and businesses. Home automation, home theatres, media rooms, lighting design, automated shades – the list goes on. 
You'll notice much of our conversation revolves around the journey of entrepreneurship, and that's another reason this episode is so special. It's not just a summary of the services SoundVision provides their customers, which in and of itself is impressive, but we dive deeper into the trials and tribulations of small business ownership, and how it's never as easy as it appears from the outside.
SoundVision
124 Poplar Point Drive
Suite 101
Mooresville, NC 28117
Nonprofit recognized in this episode:
Feed NC | Mooresville, NC
Recommended reading:
Traction, by Gino Wickman
The E Myth, by Michael Gerber
Profit First, by Mike Michalowicz
Good to Great, by Jim Collins
Rich Dad Poor Dad, by Robert Kiyosaki
Shoe Dog, by Phil Knight