Episode 095
ANSWER Scholarship
Meet Mentors for Mom Program Director Martha Honeycutt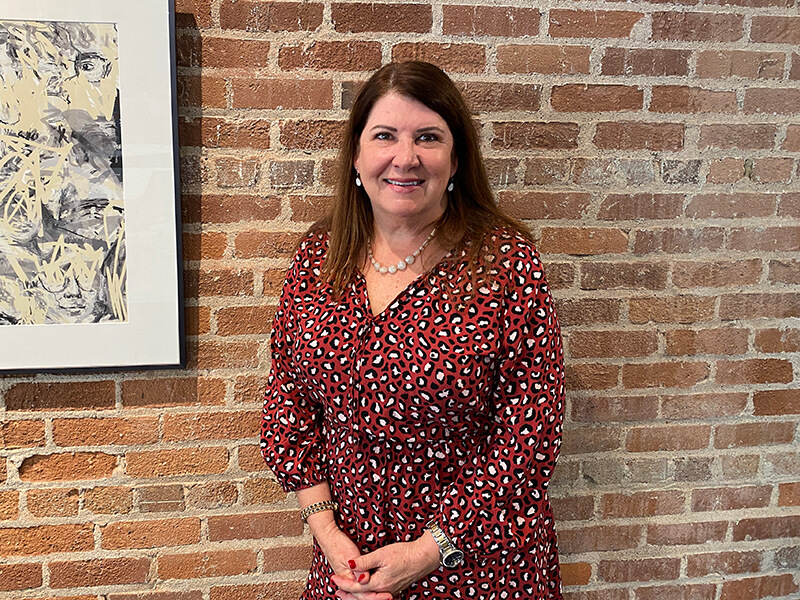 Show Notes:
In this special episode, I sit down with Martha Honeycutt, she is the Mentors for Mom Program Director at the ANSWER Scholarship nonprofit organization based in Charlotte. ANSWER Scholarship's mission: To mentor and prepare mothers of school-age children to achieve a college education and inspire them to be role models of academic, personal, and professional success for their children.
ANSWER Scholarship has a deadline approaching for new applicants, and so we wanted to get this episode published as soon as possible to help spread the word. In addition to sharing the ANSWER Scholarship story, Martha shares some important upcoming dates for new applicants, as well as ways our listeners can lend some support to this wonderful nonprofit.
As always my friends, thanks so much for joining us. Enjoy getting to know Martha Honeycutt and ANSWER Scholarship.
ANSWER Scholarship
6420 Rea Road
Suite 112
Charlotte, NC 28277
Transcript:
Narrator
Welcome to The Best of LKN, a podcast featuring the best small businesses and the most influential professionals around Lake Norman, North Carolina. Each week, we spotlight those businesses and individuals that are making a positive impact here in the Lake Norman area. Thanks for joining us, enjoy the show.
Jeff
Hey, everyone, welcome back to The Best of LKN podcast, Lake Norman's number one small business podcast. We have a special episode for you this week with a time sensitive call to action so we're releasing it as sort of a bonus episode this week. But first, I want to thank our presenting sponsor and brand partner Sodoma Law North for making it possible for us to provide written transcriptions for our episodes. The transcriptions make it possible for our followers that are hearing impaired to enjoy the podcast. We are extremely thankful for all of our sponsors and brand partners that make the work we do here at The Best of LKN possible. I would love for you to get to know these exceptional local businesses. You can find links to our brand partners on our homepage at thebestoflkn.com and in the show notes for this episode. While you're on our homepage, please consider signing up for our weekly email newsletter. Signing up is a great way to support The Best of LKN and be the first to know when we release new podcast episodes and blog articles featuring the area's best small businesses, nonprofits, places to go and things to do. In this episode, I sit down with Martha Honeycutt. She is the Mentors For Mom Program Director at the ANSWER Scholarship nonprofit organization based in Charlotte. ANSWER Scholarship's mission: To mentor and prepare mothers of school-age children to achieve a college education and inspire them to be role models of academic, personal, and professional success for their children. ANSWER Scholarship has a deadline approaching for new applicants, so we wanted to get this episode published as soon as possible to help spread the word. In addition to sharing the ANSWER Scholarship story, Martha shares some important upcoming dates for new applicants, as well as ways our listeners can lend some support to this wonderful nonprofit. As always, my friends, thank you so much for joining us. Enjoy getting to know Martha Honeycutt and ANSWER Scholarship.
Jeff
Martha, welcome to the podcast.
Martha
Thank you for having me.
Jeff
Sure, great to have you. I appreciate you joining the podcast. I've been looking forward to featuring ANSWER Scholarship on the podcast. It's really interesting, the work that you're doing and the mission behind the nonprofit.
Martha
Yes.
Jeff
We're gonna dive into that. But first, Martha, if you would do me a favor, and just tell me and the listeners a little bit about yourself, a little bit of your background.
Martha
Sure. I am originally from Michigan and attended University of Michigan. I worked for many years for Ford Motor Company in marketing and sales. But my background really is in fundraising. My father and mother were big fundraisers. My father was in public television and public radio. And it just always inspired me, they always were trying to help people, so I have always been involved in nonprofits in some way, whether working for them or supporting them.
Jeff
Very nice. So, your family was in broadcasting as well?
Martha
My father, yes, he was at WTVS in Detroit, Michigan. He also worked for the United Foundation, the Boy Scouts of America, he was with the Ford Foundation for many years. So, he was just, I guess you would call him a professional fundraiser.
Jeff
Okay. Very cool. Yeah. And you mentioned before we hit record, you have a little bit of, a little experience in broadcasting yourself.
Martha
Yes. Okay. I was the Rockin' Angel on WJJX at the University of Michigan, and it was a great experience. I was the one that used to wake up all of the students in the morning from eight until 11.
Jeff
Very cool. WJJX. So, what was the genre of music?
Martha
Rock and roll.
Jeff
Rock and roll, nice.
Martha
Yes, it was. Right down from the alternative rock station, and right below the radio station that was WUOM, which was the PBS station. We were all in the same building.
Jeff
Yeah, we talked a little bit about mic technique before we hit record and you're no stranger to mic techniques.
Martha
That is correct.
Jeff
Excellent. Well, Martha, share with me a little bit of the background, a little history of ANSWER Scholarship. What was the inspiration for the nonprofit, and share some of the mission and the work that you're doing there?
Martha
Well, we'll go back to our founder Susan Anderson. Susan Anderson was, at the time she grew up, she was attending college and her family could not afford to send her to college. So, a group, I believe it might have been a church group, were able to support her. And she was able to graduate, she went to University of North Carolina at Charlotte. And she had always said that she would pay it forward. Someday, when she was in a position, she wanted to help young mothers pay it forward. The mother part of it came, she actually was a Mary Kay saleswoman. And she was actually a very good one who got the pink Cadillacs and the pink Escalades, I believe, but what she saw was some insecurities in women, women that had not been educated, had not gone to college. And she just saw these insecurities in them and said, I want to find a way to build confidence in mothers. And so, she took her history of being helped through college and her experience with Mary Kay, and kind of combined it into helping mothers with school-age children. So, our mission is we just actually, we've been so successful lately that we actually have changed our mission, because we've evolved, and now it is: To mentor and prepare mothers of school-age children to achieve a college education, but also inspire these moms to be role models of academic, personal, and professional success for their children. So, that's a lot. That's a mouthful. So, it's basically you educate a mom, you educate a family. And that kind of has been the inspiration of what we do. We know that this is quite a commitment. It is a commitment for a mom, several of our moms have 2, 3, 4 children, we had a mother one time with six boys. And if they're going to make that commitment, and they're going to go for it, we are going to be there to help them along the way, inspire them, mentor them, help them with their professional and personal development.
Jeff
So, not just helping mothers of school-age children go to college and earn their degree, but also helping to spread that, kind of build an ecosystem within the family of leadership and mentorship.
Martha
Yes.
Jeff
Yeah, I love that initiative. Very cool that you've been able to expand the scope of your mission. It's a great thing.
Martha
We started out with only three mothers, no mentoring, just helping them with money for scholarship. Now it has evolved into, we help mothers with scholarship money, we pair them with mentors, we do workshops, professional, personal workshops. So, these workshops can be anything from financial wellness to career readiness, to self-care, yoga. We do guest speakers, actually this month, we're doing a workshop on giving back to the community. So much has been given to them, that they're actually going to be making products and helping the community as well. The other thing that we do is we pair with over 50 nonprofits in the Charlotte area. And we're partnered with them. So, they help us, we help them. So, if our mothers run into legal situations, housing situations, we've paired with Dress for Success, so if they get a job, they get a whole outfit for a week, one whole or five outfits, actually. And so, that's what's so fantastic about it is that all of these nonprofits in the Charlotte community surrounding have been so cooperative with each other. How can we help you? How can you help us? So, it's really just been a great experience. And it's just a whole army of people that are helping this mom be successful.
Jeff
Yeah, I love that you've been able to connect with other nonprofits in the area that offer kind of complementary services for their community, and you're able to partner up and kind of combine your mission, so that's really, really cool. When was ANSWER Scholarship founded?
Martha
2006.
Jeff
Okay, so coming up on a 20-year anniversary here in just a few years. That's really cool.
Martha
Yeah.
Jeff
How many moms have you been able to affect since founding the ANSWER Scholarship?
Martha
We have helped over 101 mothers, and we have given out over $500,000 in scholarship money.
Jeff
Wow.
Martha
Yeah.
Jeff
That's awesome. One hundred and one mothers and then, of course, exponential in the way that it affects the families and the kids, that's amazing. I love that. You are the Program Director for the Mentors For Mom with ANSWER Scholarship. Share a little bit about the mentors.
Martha
Wow. Okay, well, we have an interesting approach. First of all our mentors, the way that we seek mentors, we identify mentors, through people that know somebody who thinks they'd be a good mentor. We use Share Charlotte too, people will ask if we need mentors, and they will come and they will apply. But what we look for, the qualities that we look for is, first of all, the time commitment, the time commitment is over 10 to 12 hours a month. That is a big commitment. And during that commitment, you would be meeting with your scholar, going to our workshops, being involved in something that we call, it's like a mentor support group. So, the mentors get together, and they just kind of talk about how the moms are doing, how we can help each other. The mentors are leaders from all different walks of life. They can be vice presidents of banks, they are nurses, they are educators, they just have to have some kind of exhibit of leadership skills. But to me, what's most important is what's their story? How did they struggle? What did they have to overcome? What did they pursue? So that they can kind of be in the same shoes as our mothers. That's always important. What is your story? What has been your history? What have you had to struggle and how have you attained it? Goal oriented. So, that's the most important thing. But we don't ask our mentors to advise the scholars, tell them what to do. We ask them to come alongside and be cheerleaders, be there for when they need them. Our mothers are very, very, they have had a lot of great experience. They're leaders themselves, they're strong, they're beautiful, they're smart. So, they just need somebody to give them confidence and cheer them on and come alongside. It's kind of funny in our organization, that's kind of a joke when I have mentor orientation, when the mentors all come in for the first time, and I asked them all to check all of the letters behind their name at the door. So, just because you're a PhD, A, B, C, D, E, F, whatever it is, leave that at the door and just come in with a humbleness of caring and coming alongside.
Jeff
Yeah, absolutely. Empty your cup and come with an open mind. I love that. And forgive me if you mentioned it, how many mentors do you currently work with?
Martha
Well, currently, we have 18. Eighteen mentors for 18 scholars. But we always are asking to interview mentors, because sometimes a mentor moves. And so also, we also are ready for next year, we're looking, we're actually going to be interviewing and hopefully accepting 10 new scholars next year for the 2022-2023 academic year. So, we always have a stock of mentors that are willing to jump in.
Jeff
I love that. Yeah. And always the need to plan ahead and look ahead.
Martha
Absolutely.
Jeff
So, the need for mentors, there's always a need. Well, we'll talk a little bit about a call to action later before we close the episode. In case we don't cover it, that's one that I can think of for sure is for listeners who may have that in their heart to spend some time with ANSWER Scholarship and be a mentor. So, I'll definitely encourage listeners to look more into that. Speaking of the scholars, I was hoping that maybe you could share a few stories. Tell us a little bit about maybe a couple of the scholars and share some wins.
Martha
Wow. Okay, so I have 101 stories, but I don't think that we have time Jeff to share 101 stories.
Jeff
Unfortunately, no.
Martha
Unfortunately, not. I probably would like to share with you two or three.
Jeff
Sure.
Martha
One is Laurel. Laurel was a victim of domestic violence, lacked a lot of confidence a while ago. Laurel worked for a government agency, decided that she needed to move forward in her career. And she went to school at Belmont Abbey in business. And she also did a side of IT, so a minor in IT. When I first met Laurel, her aspirations were not very far. And I remember saying to her, where do you want to be? Where do you, if you could just be anywhere, where do you want to be? And I remember her saying, I want to get out of my cubicle. And I'm like, no, no, like, what do you want? Like, where do you want to be? And I remember that she couldn't think beyond that. I was like, do you want to climb Mount Everest? Do you want to jump out of a plane? Do you want to be the president of Ford Motor Company? Whatever it was. And I have had the privilege of seeing through our programs, and through the support that she has received, she has turned into a confident woman, always smart, she was always smart, always beautiful, always bright, but she's confident. She recently interviewed for her boss's job and got it.
Jeff
Wow.
Martha
And almost doubled her salary after she graduated. And apparently, they said she interviewed so well, and she said that's all that she learned from doing practice interviews with us and just her confidence. You see her now and she's just rocking it. It's really wonderful. We also have a scholar, her name is Consuela, who had a double lung transplant.
Jeff
Oh, my gosh.
Martha
Went to Duke, she was studying mathematics at UNC Charlotte. And she was wanting to be an actuary. And she ended up having a double lung transplant due to some complications early on with the birth of her daughter. And so, one of our mentors, her mentor, actually took her son and had her son live with her for six months, had her son become part of the family while she had to deal with living over in in Durham, she had it done at Duke, and just how we came around her and how she's so confident. So, that's been about two years now. She's back in school, getting her actuary degree. And hopefully she's graduating I think spring and she bought her house.
Jeff
Wow.
Martha
She bought a house, and her son now is back with her. And it's just awesome. It's just a, again, through all of the support that we have provided and how her strength really is what it is. So, it's just, that's been, that's also just been an amazing story. We also have Blanca Nolan, who went to, she's just recently graduated from Johnson C. Smith University in social work. During the time that she was studying, her husband got COVID. And so, she was dealing with all of that, he was in the hospital and just trying to rearrange all that, she now graduated with honors and is working for, I believe it is crisis, Ministry crisis, I can't remember the name of it. Crisis Assistance Ministry, downtown. And is just loving her life working. Her husband's back healthy. She has kids, she utilized Dress For Success, she's got a complete outfit, just like five new outfits and just feels so confident in her, and she is Hispanic, so she has had her share. Her English is not great, it's getting better and better and better and better. But she had to learn and listen to these professors and just, it was almost twice as hard as a student who spoke perfect English, so she just persevered. I just saw her the other day, she's so happy and so proud of herself and very successful.
Jeff
Those are amazing stories. I love that, really heartwarming. You mentioned the, you brought up a really good point that the mentors, the value of a mentor is not just to help the scholars get through college and obtain their degree, but also the practical mentorship of helping coach them on interviewing skills and how to nail an interview and probably a lot of help with crafting a resume and cover letters and all the nuts and bolts of getting into a new career. Yeah, that's awesome.
Martha
We actually go as far as to have the scholars brand themselves. How do people see you? So, use that as your brand. What is your brand? And we also teach them about the, I think we call the 30-second elevator speech. When you're in the elevator with the VP of the organization, what are you going to say? And so, they go around the room, and they interview, and they speak to different people within the room with our workshop, and says, Hi, I'm so and so. I'm a future vice president of this organization. So, we all talk about where are you going, not where you've been, not where you are, but always forward where are you going?
Jeff
Yeah, it's amazing that you brought up brand. We talk a lot about branding on the podcast with various entrepreneurs and digital marketing agencies and experts in that space. But I just, in a post I made recently on LinkedIn to highlight a conversation I had on the podcast recently, I mentioned a quote from Seth Godin, one of my marketing heroes, and in an interview I listened to recently of his, he mentioned that a brand is not, a brand, of course, it's more than a logo, right? It's not a logo. And his metaphor or analogy, I'm not sure which one is technically correct, but he said, "A brand is what people expect when you walk into a room." Like that is what they expect from you. And so, there's so much to a brand and a personal brand is really important. Even if you're not an entrepreneur or a small business owner, you don't have a logo. We all have a brand, don't we?
Martha
Yes, we do. And that's what it's all about. Like you said, when you walk in a room, what is your brand? How do you exude your brand, right when you walk in the room? And when you walk out of the room. How do you leave people? And that's a big thing. Right now, we just had something on leadership. So, we talked to the mothers about three things, leadership at home, leadership in the workplace, and leadership at school. And how do you take your brand, how do you take your values? Your values should be the same at work, at school, and at home. And so, it's pretty easy. So, the mothers, don't change yourself at work, don't change yourself at school, don't change yourself at home. What are your values? And whatever you do, and however you do it, so that was a really big workshop. And that I think affected every one of our mothers.
Jeff
I think that would be a great workshop for so many people to participate in, for sure. Yeah, I love that. That's really neat. Another analogy that Seth Godin uses is, if Nike were to build hotels, we would kind of know what to expect from that hotel, wouldn't we? We would know, if nothing else, we would know it'd be exceptional. If Hyatt made athletic sneakers, we really wouldn't know what to expect there, would we? Because Hyatt's not really a brand, they're a logo.
Martha
Oh, interesting, yeah.
Jeff
But yeah, I love that. So much of what he talks about, it's so abstract, but it's really, really enlightening. But I love that you brought up brand. I nerd out on marketing and branding all the time.
Martha
I mean, that's our job for these moms who have raised their kids, had some experiences, and now they're entering into the workplace. It's our job to bring them up to what's happening now. What's the trend? What's now? How to get on LinkedIn. They're like, what? So, that's our responsibility. And that's our charge.
Jeff
I love that. Excellent. Well, thank you for sharing the stories of these scholars. And I know that there's, you know, we have 98 others that we'd love to talk about as well, but that's great. I love that you shared those and those are really great stories. Let's talk about some of the volunteer opportunities that are available with ANSWER Scholarship. We talked a bit about mentors, there's always a need for quality mentors.
Martha
Yes, always. I'm always interviewing, 365 days, anytime.
Jeff
Are there other volunteer opportunities in addition to mentorship?
Martha
Yes, several, several. We always need help with our fundraisers. We need innovative minds to come up with creative ways to raise money. We are always looking for motivational speakers. We interview them, we determined kind of, at the beginning of the year, what our workshops are going to be about and then we always have a list of innovative speakers that we can bring in based on what we decide. Like, for example this year, our theme was, "Blank in Challenging Times." So, we did Communication in Challenging Times. Media, social media, you know, how to send text messages, how to send a good email, how to communicate verbally. Second thing was, we did Financial Wellness in Challenging Times. We had a financial wellness expert come in and talk about budget and how to budget for the holidays. We have done leadership. So, we have a lot, we actually had somebody who is a specialist in leadership, is in a big leadership position in one of the organizations here, we had three of them come and present their leadership experiences. So, Leadership in Challenging Times. So, we always, we had Brigida Mack from WBTV. Loved her talk, it was about, "No is a complete sentence." It was great. So, we have these, we'd love to have some of these motivational speakers, some of these famous people come and offer to speak to our moms about stories, great stories, great inspiration.
Jeff
Yeah, and the Lake Norman community, Charlotte community in general, but Lake Norman, especially since I'm so familiar with so many of the local entrepreneurs and successful business owners and professionals in the area, there is a community of women leaders throughout Lake Norman, who would be amazing candidates to come and join ANSWER as a speaker. And that's not a long-term commitment. A speaker can speak one time or they could speak several times. So, yeah that's a great opportunity. I look forward to sharing that with our network and we'd love to connect you with some really, some amazing leaders here in the Lake Norman area.
Martha
That would be fantastic. We actually have a great relationship with the North Mecklenburg Women's Club. And they are an organization, they've been around for, I think over 200 years. They started out in Huntersville and now they have I think it's over, like 150 or 160 members, and they help the Lake Norman community. And they've helped Ada Jenkins last year, they just gave a big check to Ada Jenkins, they have been very supportive, providing speakers, providing mentors, and money for ANSWER. It's been really wonderful. So yeah, anybody within this area would be fantastic to fix me up with some people to be inspiring to our moms.
Jeff
Yeah, absolutely. And also, so many creative minds in the area that can help with fundraising as well. So many great fundraising initiatives I see going on in the area. I'm sure that there are several listeners in the area that could lend a hand in that space as well.
Martha
And that's the biggest thing, because in the last several years, we have really suffered with the not in-person type of fundraising. We lost several thousands of dollars' worth of fundraising money because of the fact that our fundraisers weren't attended. So, we had a little bit of fun. We were innovative. We did our pancake breakfast actually live from The King's Kitchen, which we usually do in downtown Charlotte. But we decided that we're still gonna do it, but it was just the three of us that were on video, on Zoom, and it was a lot of fun. But we miss being there, so hopefully this year, we will be there for our pancake breakfasts. And we do a lot of other fundraisers. And we really, I think, little fundraisers here and there make up a lot of ground for us. So yes, that would be very helpful.
Jeff
Yeah, yeah. And that's a topic that comes up a lot when I talk to nonprofits on the podcast over the last year and a half is that the challenges of fundraising during the pandemic, and even continuing into 2022. The in-person events and our ability to gather is hit or miss as waves come and go. So, fundraising was hugely impacted during this pandemic. Yeah. And that's worth underscoring. That was a major issue for so many nonprofits.
Martha
And I believe that that was an issue as far as locality and logistics. But I think that people want to give, especially with everything that's going on, we always are seeking corporate sponsors. If they donate $5,000, that takes care of the education of a mother for a year. And that is someone pursuing a bachelor's degree. We're always looking for people who were supported by a mother who went to school, supported a by a mother. Now we're not always single, our mothers can be single, or they can be married, or living with somebody, they can have a partner. But I see a really amazing spirit in people that really want to give, it's just how to do it, where to do it. So logistically, no, we may not be boots on the ground somewhere. But I think that people do want to give, it's just getting the word out about us. And I appreciate you taking the time to do that.
Jeff
Oh, absolutely. Yeah, it's a pleasure to do that. We love to feature and help conscientious nonprofits, and as I learned more about ANSWER Scholarship, I just knew that this was a conversation that we wanted to have on the podcast. So, this is great. And we look forward to promoting you and sharing the story and hopefully, connecting you with some great new mentors and corporate donors, of course, would be amazing as well.
Martha
Yes. Yes.
Jeff
So, we talked about those fundraising challenges. That was actually the next topic I was going to bring up. That's always the case when I have a conversation with a nonprofit over the last year and a half. And those challenges of, for decades we've relied on in-person events, fundraising events, in-person galas, and luncheons, and so forth, and dinners.
Martha
Silent auctions.
Jeff
Silent auctions, yeah. Talk about a pivot, right, we really needed to tap into those creative ideas on how to pivot and raise money when you can't do it face to face.
Martha
Yeah. And I think that our organization, the hard thing is, is that people can't help or donate by building a house or doing a food drive. Ours, the only way that people can really see what we do is come to our workshops and watch the way that we work with mothers, and how the mentor and scholar works together. So, it kind of makes it a little bit more difficult as well, that we're not donating toys for kids, it is really providing money and assistance for mothers to go to school.
Jeff
Yeah. Don't have those visual cues of truck beds full of toys or food.
Martha
Exactly. Exactly.
Jeff
Well, what are some ways that listeners can support ANSWER Scholarship? I know that there's a need for mentors and corporate sponsors as well. What about smaller donations or smaller donations of either time or money?
Martha
That's a great, great question. We, like I said, besides corporate sponsors and everything, we have our workshops, we have program costs, and I know it's not fancy, but these programming costs, it costs us $1,700 per scholar a year to conduct our workshops, and sometimes we have to support our speakers, we have usually a meal for the scholars to come in. We always can use $25 grocery or gas cards for our mothers, if they run into a situation, we have those kind of ready to help our mothers if they need groceries or gas to get to work or get to an interview or to get to class, you know, whatever. We also have something called an Emergency Educational Fund. And what that is, is we've ran into actually last year, we've had it forever, but what it is, is we offer the scholars twice during the time that they're with us, they can ask for additional educational expenses, up to $1,000. And that's basically, do I pay for my transmission on my car to get my kid to daycare and school, or do I pay for my books? So, mothers who are in a tough situation, so they can apply for this grant. And last year, we had seven mothers asked for this money. The previous years, it's only been maybe one or two a year. But this year, and we've already this year had over three. And this is just the academic year. It is happening a lot. Tutoring is an issue. Tutoring at universities, it's backed up. So, they need to hire private tutors, or we actually, we've been blessed with the Davidson Learning Center here. They provide free tutoring, and for our mothers and their children, and that includes SAT prep classes. It's an amazing gift that they have provided, their owner is actually one of our mentors. But yes, so the Emergency Educational Grant, we always need to get that really, really filled up a little bit more than what it is. Because we have laptops stolen. We have situations like I said, they've got to pay the rent, their rent is due but yet they have got to, they can't pay like the extra on mortgage or on their tuition. So, this is just again, another way that we're trying to keep the moms in school. And we've run into that, we've had laptop stolen, we've had several situations happen where it's been emergency situations. And so that's what that grant is for. So yeah, so $25 gift cards, helping us with our Emergency Educational Fund, and supporting some of our workshops by helping with the programming and the meals, usually about $300 for each workshop.
Jeff
All great ideas on ways that locals can kind of contribute on a smaller scale. Individual contributions, gift cards. Do you need to give the physical gift card? Or do they just make a $25 donation and you purchase the cards?
Martha
If they make the $25 donation and specifically says that's what they would like it for, we will purchase gas cards or grocery cards.
Jeff
Okay. Thank you, gas cards or grocery cards.
Martha
No Starbucks. No Target. No Bed Bath and Beyond. Although they're great places, but they need gas and groceries.
Jeff
Specifically, gas and groceries. Yeah. Thank you for reeling me in to be a little bit more specific. They're not just gift cards, they're gas and grocery cards. Yeah. Excellent. Okay. And shout out Davidson Learning Center. Very cool. I didn't realize that you were partnered with them as well.
Martha
Yes. Ada Jenkins in the area.
Jeff
Yeah, I love it. I will definitely have the link to Davidson Learning Center and Ada Jenkins in the show notes, and are there, I'm sure that you have a lot of corporate sponsors, and I don't think I prepared you for this question. Do you have, is the number of corporate partners, can you name them? Can you give them shout outs in this conversation? Or are they so many that I can just put them in the show notes?
Martha
I think there are a lot. And so, I know TIAA has been very, very helpful, Truliant Federal Credit Union has been helpful, The Leon Levine Foundation has been incredible. And of course, I would say the North Mecklenburg Woman's Club who have just supported us in so many ways. But I know that there are a lot. I am not in the fundraising aspect, so I don't have the list of all these organizations. But there are a lot, and I can get you some of those names.
Jeff
Sure. Or I could even put a link in the show notes as well that I'll have to look again at the answerscholarship.org website. And I would imagine that there's probably some recognition there. But yeah, I'll follow up. And we'll see if we can add some links to the show notes for that.
Martha
Yeah, that would be great, thank you. Well, the big thing that, like when we talk about call to action, right now, our application is open, and it's open until March 4th. And you just go to www.answerscholarship.org, click on 'Apply Here', and it'll give you all the details of how to apply. We need to find moms. And I'm telling you, Jeff, what bothers me the most is when we interview a mom who's a senior because she didn't know about us the last four years, and just found out about it and had to have a personal hardship of, that not having that scholarship money. Maybe some here or there, but $5,000 a year is a lot of money to help. Now these moms don't have to be, they don't live on campus, so they don't have those expenses, so it all goes to their books. And it all goes to their tuition. So, we need to find these moms. Our application ends March 4th, Friday, March 4th, I think it's like five o'clock. And we have an information session Wednesday, and that is at noon and 6pm. And they can contact answerscholarship.org, contact us if they'd like to learn more. But if you want to know right now, we need to find these moms.
Jeff
And they're out there.
Martha
And they're out there. And they don't know that this help is available. And we work with all of the universities and try to get our information on their websites. We work with a lot of universities admissions and financial aid. They know about us, but it's really the professors, the churches, the individuals that know of a mom, who is maybe thinking of going back to school or is in school, we got to find them. And I just, I feel like I can't rest till I find every one of them to help them. Not only financially but with everything that we do. They're just, they've got an army of people that are there to help them, so they don't have to do this alone.
Jeff
And it could be as simple as a listener may know that their barista is a mother of school-age children who is going to school, or their favorite server at their local restaurant. Or it could be as easy, like you just really need the word to be spread.
Martha
Yeah, I mean, everywhere we go, it's funny how my business cards just deplete so quickly. Because if I'm at a doctor's office, and there was somebody who is, just has an LPN for nursing, a licensed practical nurse, but they want to get a Bachelor of Science in Nursing, and they're thinking about it. Here's my card. And just anywhere. Yes, just so yes, it is. Right now, let's spread the word about the application and getting these moms. And if they miss the information session on Wednesday, don't worry about it. Someone's gonna call, we have an awesome person who will talk to each mother, she will help them do the application if it's too cumbersome for them, and she will encourage them. And so yes, that's what we're looking for. That's the call to action.
Jeff
That's the call to action. That's a great example too, the LPN and it could be a vet tech that aspires to be a veterinarian, or the cashier that aspires to be the general manager. You know, it's just, we really just need to start kind of thinking outside the box and kind of understanding who ANSWER is looking for and how you can help.
Martha
Yeah, yeah.
Jeff
Yeah, call to action. We love that. Martha it is amazing to have you on the podcast. And what was it, Rockin' Angel?
Martha
Yeah, the Rockin' Angel.
Jeff
The Rockin' Angel from the college days. And I'm really excited and happy to share the ANSWER Scholarship mission with our listeners. And I hope that we're able to help you spread the word a little bit. But I thank you so much for joining the podcast. And, again, Martha Honeycutt, the Program Director for the Mentors For Mom Program with ANSWER Scholarship.
Martha
Correct. That was a mouthful, good job.
Jeff
Yeah. I pulled it off. Martha, thank you again, so much.
Martha
Thank you. Just have everybody go to www.answerscholarship.org or visit our Facebook site. And we have a lot of information, we're always posting, and I just want to thank you for taking the opportunity. Davidson, the whole town of Davidson has been so supportive of our organization. And we have moms that live in the area, so thank you.
Jeff
My pleasure. And our pleasure. Yeah. Thank you again, Martha. Appreciate it.
Jeff
Big thanks to Martha Honeycutt for joining the podcast and sharing the story of ANSWER Scholarship. Friends, you can learn more about ANSWER Scholarship at www.answerscholarship.org. I'll have that link in the show notes for this episode. As always, you can find the complete show notes for all of our episodes at the home for Lake Norman's number one small business podcast, www.thebestoflkn.com. Please note the deadline for scholars to apply for tuition assistance with ANSWER Scholarship is March 1st, just a few days away. If you or someone you know might qualify for an ANSWER college scholarship, please submit your applications now. For the rest of our listeners, I encourage you to learn more about ANSWER Scholarship and consider making a contribution. Whether that's a financial contribution or an offer to volunteer as a guest speaker, I'm sure the team at ANSWER Scholarship would love to hear from you. Thanks again to our brand partners here at The Best of LKN. Their sponsorship makes the work we do here possible, and we appreciate their support very much. If you're a local business in need of a smart and effective advertising solution. I encourage you to contact us here at The Best of LKN. You can learn more about our brand partner program at thebestoflkn.com/advertise. That's going to do it for Episode 95. Many thanks as always for joining us. We have another episode for you right around the corner. It's a fun conversation with a highly successful celebrity makeup artist based right here in the Lake Norman area. You're going to love meeting her. So until then, cheers Lake Norman. Bye for now.
Narrator
We hope you've enjoyed this episode of The Best of LKN. For more information about this podcast, show notes, video episodes, and links to our featured businesses, please visit www.thebestoflkn.com. We publish episodes weekly, so be sure to subscribe and stay up to date. Until next time, cheers Lake Norman.