Episode 078
REFRESH Medical Spa and Wellness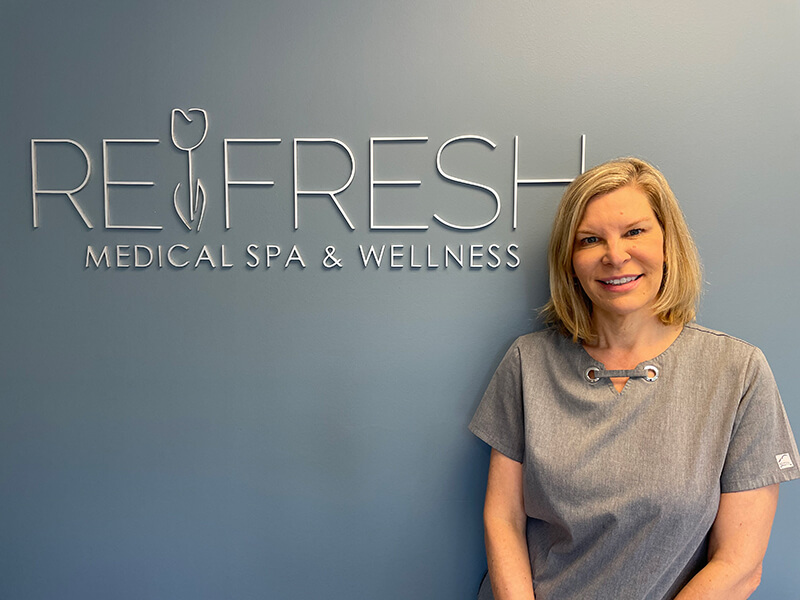 Show Notes:
In this episode, I sit down with Josette Giuffrida, the owner of REFRESH Medical Spa & Wellness in Cornelius. Josette shares the story of her entrepreneurial journey, as well as some great advice for aspiring entrepreneurs.
We discuss all the amazing services she and her team provide their clients. Josette also shares how she has been able to implement her own line of skincare products. I personally love it when a service-based business can offer its own line of retail products, and I share some of my reasons for this in the episode.
But, of course, the episode isn't about me – it's about Josette and her business. It's also about the team at REFRESH Medical Spa, and Josette talks a bit about how important their role has been in the success of their business. Josette also gives some great shoutouts to local small businesses that she and her team love in the area. A few of these businesses are new to me, and I look forward to connecting with them very soon.
It's episode 78 of The Best of LKN podcast, and we're turning back the hands of time with Josette Giuffrida, owner of REFRESH Medical Spa and Wellness. Thanks for joining us, enjoy the episode.
REFRESH Medical Spa and Wellness
18067 West Catawba Avenue
Suite 106
Cornelius, NC  28031
Shoutouts to these local businesses:
Book recommendation:
Quickbooks for Dummies