A Talk With One Of Lake Norman's Top Real Estate Producers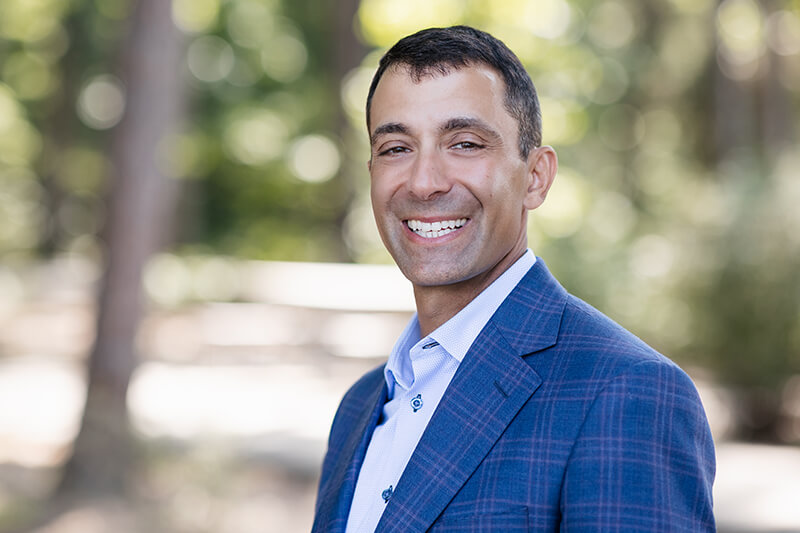 Show Notes:
As you know by now, we feature the best and brightest Lake Norman entrepreneurs, small business owners, freelancers, and nonprofit organizations on this podcast. In this episode, we're featuring one of the top producing real estate brokers in the Lake Norman area. Actually, one of the top producers in the entire Charlotte metro area. 
Phil Puma founded Puma & Associates Realty in Cornelius nearly 20-years ago, and since that time has assembled one of the highest performing real estate teams in the Lake Norman area. Consider this: In the 2020 rankings of the top 8,000 broker/realtors in the Charlotte market, Phil Puma ranked #4!
In this interview, Phil shares the story of his company, some of the early challenges as an entrepreneur, and the keys to becoming a peak performer in the real estate industry.
Phil also shares some great advice for individuals who may be considering a career in real estate, as well as advice for home buyers in this RED HOT sellers market. 
Interested in learning about the mindset of a top-performing real estate broker? Well, this is the episode for you. Lean in for the next half hour and get to know Phil Puma. Thanks for joining us friends, enjoy the episode.
Recommended books:
The E-Myth by Michael Gerber
Raving Fans by Ken Blanchard
Anything by John Maxwell
Lead for God's Sake by Todd Gongwer
Recommended podcasts:
Monday Morning Cup of Inspiration with Dr. Kevin Elko
Jocko Podcast with Jocko Willink
The Tim Ferriss Show with Tim Ferriss
Transcript:
Narrator
Welcome to the Best of LKN, a podcast featuring the best small businesses and the most influential professionals around Lake Norman, North Carolina. Each week, we spotlight those businesses and individuals that are making a positive impact here in the Lake Norman area. Thanks for joining us. Enjoy the show.
Jeff
Hey, everyone, welcome back to the Best of LKN podcast. As you know by now, we featured the best and brightest Lake Norman entrepreneurs, small business owners, freelancers, and nonprofit organizations on this podcast. In this episode, we're featuring one of the top-producing real estate brokers in the Lake Norman area. Actually, one of the top producers in the entire Charlotte Metro area. Phil Puma founded Puma and Associates Realty in Cornelius nearly 20 years ago, and since that time has assembled one of the highest performing real estate teams in the Lake Norman area. Consider this, in the 2020 rankings of the top 8000 broker/realtors in the Charlotte market, Phil Puma ranked number four. In this interview, Phil shares the story of his company, some of the early challenges as an entrepreneur, and the keys to becoming a peak performer in the real estate industry. Phil also shares some great advice for individuals who may be considering a career in real estate, as well as advice for homebuyers in this red-hot seller's market. Interested in learning about the mindset of a top-performing real estate broker? Well, this is the episode for you. Lean in for the next half hour and get to know Phil Puma. Thanks for joining us friends, enjoy the episode.
Jeff
My guest today is an entrepreneur, a leader, a coach, a mentor, and he also happens to be a real estate broker. He is the founder, CEO, and broker-in-charge at Puma Homes. His name is Phil Puma. Phil, thanks for joining the podcast.
Phil
Jeff, thanks very much for having me here. I greatly appreciate that.
Jeff
I've really been looking forward to this conversation. Phil, you have built an extraordinary business. And from what I can tell put together an extraordinary team. We're going to talk some more about that. But I want to, for the listeners, if you could maybe share a brief bio, a little bit of a background on your career, and what led to opening your own real estate business.
Phil
Sure. Thanks, Jeff, I appreciate that. So, I moved down to North Carolina from upstate New York, and right after college moved down here in 1996. You know, didn't know what I wanted to do, but I was here, I got into the financial world, and initially got into mortgages. And I really loved mortgages and numbers and all that great stuff. The part that I was really missing, was just seeing the clients face to face, seeing the home. Once I got out and realized that that's the part that I was missing, I switched over to real estate right away. And really, the joy of real estate is just seeing that buyer and just their joy in buying that home and making it a home. And that was really the game changer for me, and I started that in 2003, switched over to the real estate end of it. I love the mortgage part of it also and just you know, dealing with the other, you know, mortgage lenders out there, but I just love being out there with clients. I love homes and seeing their joy and buying and selling homes. So, I just really love what I do.
Jeff
A lot of satisfaction, really rewarding to see a client through that process and that transaction, no doubt about it, I'm sure. When did you form Puma Homes?
Phil
Yep, so that was right away. So back in the early 2000s, you could actually just go ahead and get your real estate license and open up your own firm. I had a lot of experience in the mortgage end of it and was working really close with a good friend of mine who was with RE/MAX and just knew a lot about the mortgage industry, the real estate industry, and just kind of dove right into it and just opened up my own firm right away, right out the gate.
Jeff
That's changed though since then, right?
Phil
It sure has. Yeah, sure has, you know, you can't do that nowadays. Obviously that a lot, a lot of things have changed. And I know mortgage licensings have changed, and same thing on the real estate end of it. You can't just jump right in and get your broker-in-charge license right away and open up your own firm.
Jeff
I saw a list recently, I was shown a list, a ranking of the top real estate producers in the Charlotte Metro area. It's a list with 8000 names.
Phil
Correct.
Jeff
And you are near the top of that list for, I believe it was for 2020, you're at number four, I want to say.
Phil
Correct.
Jeff
That is amazing. Obviously, you haven't done that by yourself. It takes a team to achieve that.
Phil
Oh, a hundred percent. That's all of my team and support that they have done for us. And obviously we didn't start there. You know, it's been a long journey from 2003 to being at the top of the list in this area. And that biggest change is exactly what you said is just having a team. It's just, it's very difficult in the real estate industry to be successful just trying to do it on your own, because there's just not enough hours, not enough time in the day to try and do it on your own.
Jeff
I listen to a lot of Simon Sinek keynotes, and, of course, his seminal book and TED Talks, Start with Why. And he's always drilling down that to find true success can't be achieved by yourself. It takes, you have to have help.
Phil
That's correct.
Jeff
It makes total sense to me that you've been able to grow your business by building a really phenomenal team. What were some of the early challenges? You're not just a real estate broker, you are an entrepreneur, you built this team and you're not just selling homes, you're running a business. What were some of the early challenges when you started your company?
Phil
Yeah. So, I would probably say, when you really look at the real estate industry, in general, no one really teaches you know, how to be a business owner, how to be an entrepreneur. Most real estate agents out there are doing every aspect of the business, you know, and they're doing just everything on their own. And I look back at this, you know, I grew up in a very blue-collar family, my parents really taught me to work hard, put my head down, and just go to work and grind. And you know, and that's what I did early on. And I was doing everything on my own, everything. And many business owners run into the same situation. But I think it's even more prevalent in the real estate market. I went to college, and you don't really learn how to run a business in college either. And then, really made a big difference for me, CORE Training here in Cornelius, I ran into them, and they really helped me and coached me on how to build a team and run a business. But that's been the game changer. I was running all over the place, I was handling sales, I was handling paperwork and process, working on the accounting, the marketing, and it was just so inconsistent, you cannot keep up with all of that. And really, I look back at it, we're all wired one way or another Jeff, that we're either good at sales, or we're good at paperwork and process. Most people aren't wired the same way. And if you are, there's just not enough time in the day to get it all done and still run a successful business. So really, until I buckled down, and so many of us entrepreneurs think, hey, I'm better than everyone out there at everything. And it's just so not true. There are so many people that you can hire that are better than you at a lot of these positions. And then making a difference in specializing your business. And for me, I'm a salesperson, I love sales. I love being out there with the clients. So even though I'm an entrepreneur, I tell you right now, leadership is the hardest part of running a business. And that's just an ongoing growth and always working at it. There's no way that you'll ever succeed in being like a leader, that's an ongoing journey. But I love the sales part of the business. So that's really for me, I'm right in there in the grind with buying and selling houses, I am still there. I know there's a lot of owners and entrepreneurs that aren't in their business, I'm still in the business of sales and helping buyers and sellers with that part. On the part that I'm not really good at is paperwork and process and marketing and accounting, so I have people who specialize that are a lot better than me at that, and that's really what makes us successful team. I've put together a really successful team that's really good at what they do on their individualized part of the business.
Jeff
I think it's Andrew Carnegie that said, I want to be known as the guy that, as the man who assembled around him, people that were a lot smarter than him.
Jeff
That's exactly correct.
Jeff
It's got a similar mindset.
Phil
Yeah, it's hard at first. And I mean, you could talk to probably a ton of business owners, it's hard to let go, right? Especially when you were on your own and you were doing everything, and just learning to be able to let go, and that people will do it better than you and they're going to take even better care of your clients than you can, because you're just pulled in too many different directions.
Jeff
Yeah, it's impossible to wear all the hats. You can only sustain it for so long, as someone who, I used to call myself a solopreneur, that's really inaccurate. What I've owned since 2012 is a job that carries with it a lot of different jobs. So, in my latest venture, I've had the great fortune and intelligence of bringing in a partner and then also finding people who are really good at copywriting and so forth to help us create a lot of our content for the Best of LKN, but yeah, I can totally relate to how difficult it is. There's not enough time in the day. There aren't enough days in the week to wear all the hats. How long after forming Puma Homes, did you realize that you were going to need a team, or did you know that from the get go? Or was that the goal?
Phil
Yeah, so that's a great question. I'm really you know, many of us that are in the real estate and mortgage industry, if you were in it in the early 2000s, we went through the mortgage meltdown. The years of 2008 to 2010, and really at that point, it was very difficult. Everyone in my brokerage was all independent, and at that point, it was very difficult to do business. So, a lot of the brokers went ahead and just got a different job, got into a different industry. It was a very difficult time for the country and for our area. So really, it went back to, I was building a team, but it really wasn't a team, it was just all a bunch of independent agents. And really, when I ran into CORE Training it was 2012, and that was just me, myself, and I at that point. We didn't have anyone, my brother Joe works with me, and he was kind of working part-time, went back into banking when all that went down. And then from 2012 on we've been building this team for the last almost 10 years now. And that's really been the game changer right there. I didn't know, I mean, I knew nothing about building a team, nothing about being a leader or an entrepreneur, I was just a salesperson. I was a salesperson out there just selling and trying to do everything else, as kind of just giving it a shot kind of deal. But I had no idea until then to really build a team. And again, early in that process, like I mentioned earlier, it's just hard to let go, hard to trust when I've been doing it pretty well for 10 years prior to that. And just most of my client base, just knowing that was all me. So really just being able to let go and realizing that they're going to take care of great clients, great friends, other business owners that I was doing business with, to know they're gonna take great care of them. And it's one of those things that we continue to work on day after day after day.
Jeff
Yeah, I don't think that, personally, I don't think that anyone's born a leader, I think that leadership is something, it's a skill that can be, you can train and learn how to be a leader. And it is something that you have to learn how to do you know.
Phil
That's exactly correct.
Jeff
You brought up marketing and in doing a little bit of research on Puma Homes, I noticed that there are sort of like three pillars to the way you approach this business, and how you serve your clients. Marketing, technology, and team.
Phil
Correct.
Jeff
Can you expand on that a little bit?
Phil
Yeah, so out of that order, I would probably put team first. Without the team, I don't think marketing is going to happen on a consistent basis, and then be just totally consistent and happen and you know, regularly and just be the same message throughout. And then technology too, you can have technology, but I don't think we would have the technology to the level we have. And also, the follow-up with that without having a team. So, and again, my team is unbelievable, they're all specialized in one specific aspect of the business. And some of those being marketing. So, I have someone who just focuses on marketing so that can be done. On a technology basis, really, in the last several years, we were just frustrated with the technology that was out there. So, we actually created our own contact management and our own CRM is called REHomebase. And really, it helps with contact management, with our client base, and then also really helps us from a contract period through closing, and it really just allows us to give an amazing experience to our clients. There just wasn't a product out there that was really easy, user friendly, customizable. So we helped, with a few other people, to create this system that's really allowed us to have just an amazing client experience with the team, it just makes our process super simple from database management initially, marketing, having events, and just from a contract period of getting a client through that process from buying or selling to just make it smooth so we just know what to do next, and that system allows us to do that. So all that together with my team, with the technology we have, marketing, all that together, just allows us to be successful and give an amazing experience, but also continue to keep in touch with our clients. Because our kind of motto is that we want to be their realtors for life, and we can do that with all this that we've put together.
Jeff
Sometimes you have to build it yourself, right?
Phil
Correct. It wasn't easy.
Jeff
I'm sure it wasn't, it sounds like it was really worthwhile though.
Phil
Correct.
Jeff
To develop that software and get it built the way you needed it to serve the business. I call that taking the bull by the horns. That's impressive and I'm sure that was quite a project. The market, we have to talk about this, the market is, it's crazy right now. The market's hot, Charlotte especially, Lake Norman of course, is an incredibly desirable area around Charlotte to live. We have I think, net of people moving out of the Charlotte region, we have 150 a day moving here. What are some challenges currently, because this is an unusual market, what are some challenges that buyers and sellers are facing despite the great market that we're in?
Phil
Yeah, so, in a way it's great, in a way it's not so great. So, obviously phenomenal for sellers right now. Our inventory is super low. We have about two weeks of inventory on the market, which a normal market we're like three to six months. So, it is very difficult for buyers nowadays, super low inventory. So, with that said, basic economic principles, there is super-high demand and low inventory, which is just boosting sellers prices, are great for sellers. It's just very difficult. Most buyers are competing with other buyers for every home. It used to be like, hey, I want that house. Perfect. We negotiate back and forth to get the house now it's like, I want that house, so do 20 other people, and it's really just if buyers don't have super-high deposits, cash buyers, just not willing to pay over appraised value, not willing to remove most contingencies. With all that said, it just makes it very difficult, especially for that first-time homebuyer, which is very difficult nowadays, and I mean, we love helping every buyer out there, but it is very, very difficult for first-time homebuyers in today's market. I know if I was a first-time homebuyer today, I wouldn't be able to buy a house in this market. It's just very, very difficult. You know, from a seller's perspective, great numbers, great for them. The biggest struggle with sellers nowadays, if they want to make a move and stay in our market they don't want to sell before they buy. So that's their biggest struggle. And that's a holdup, I think in some of our inventory, because those sellers want to sell but they don't want to sell to they find something, they can't find something so they're not selling. And obviously from a builders' perspective. I know builders' inventories are really low because they just can't keep up with building them fast enough with all the delays due to COVID, the ever-changing prices on lumber, etc. So, it's a very difficult time. So, that's kind of holding our inventory down to because there's so much typical new construction going on in our area, but that's kind of been held back a little bit also.
Jeff
Yeah, I think we're starting to see in all kinds of different industries, the trickle-down effect of the supply chain issues that we had in 2020. I think we're going to continue to see even though we're coming out, we're reopening, and vaccines are distributed, but there's going to be this supply chain hangover that we're going to have to deal with for quite a long time, which I'm sure is holding up new construction.
Phil
I agree. Yeah, and I mean, the delays that are happening. It's just crazy because it's unpredictable, they just don't know. And it's very tough for people buying new construction to get that timeline. It used to be, hey, it's gonna take six months to build your house and it's done in six months. Now it's just, it seems like it's delay after delay after delay. And it's really tough for builders to figure out pricing too with ever-changing pricing.
Jeff
Yeah, and to quote a friend of mine who's in the mortgage industry, there's a difference between pre-approval and pre-qualified.
Phil
Correct.
Jeff
So first-time buyers or homebuyers going into the market, having that pre-approval in place is critical, in addition to, of course, cash.
Phil
That's correct. Yeah, it's just, it used to be the market where you can go look at houses and you would have time to talk to the lender after, but you have to be ready nowadays, with that approval or verification of cash funds before you even start looking. Because you just have to have it ready. I mean, you have to act quickly in today's market.
Jeff
Absolutely. Well said. I mentioned that you're a coach and not just in business, but in youth athletics as well. Are you still coaching?
Phil
I sure am still coaching.
Jeff
What sports are you coaching?
Phil
Coaching lacrosse. So, I coach for the Carolina Miners Lacrosse organization, and I also coach a middle school lacrosse team at St. Mark Catholic School.
Jeff
That's excellent. I've always wanted to do some coaching myself, or even officiating. I'm a soccer guy, as it's known in America, football around the world. But unfortunately getting back to being a solopreneur (finger quote), I say that tongue-in-cheek, I thought that I was going to be freeing up a lot more time when I started my own business, it had the opposite effect. Obviously, I was naive. But at some point, I would love to follow-up with you and get some advice on how to get involved with the youth athletics here in the area.
Phil
I'd love to help in any way. I think it's really important I think, for us to give back in whatever skills we might have. And some of it could be coaching, it could be time, it could be money, whatever it may be. And I think we just have to give back to our communities. And I love, love coaching, youth sports. I've been coaching this middle school team for so long that some of these kids now are graduating from college and they're adults and just see them progress through life. And as coaches, yes, we want to coach them in their sport, but I think when you want to, my main goal is to coach them in life. I think so much about sports, is just life. It's about business. It's about there's so much that I know I've learned from growing up playing sports, and I really want to teach these young kids so that when they get out into the real world, some of the skills they'll take into whatever profession they decide to get into.
Jeff
Yeah, so many life skills that can be learned in athletics as a youth. Discipline, integrity, sacrifice, hard work, all the things that you can carry through life to help make you successful in life.
Phil
Yeah. And I think again, it goes back to when we talked about building a team working together as a team. And I've learned a lot of that from sports, and really just making sure you can work together because most sports are not individual sport, you can't do it yourself. And then we talked about leadership, I think you learn that, and I see it even at young kids and seeing them develop their skills and leadership just from playing sports and being on a team. I think leadership and playing well with others and being on team with others and working together, I think that's being successful in sports, but also in life in whatever business they decided to be in.
Jeff
Absolutely. Alright, we're moving into my favorite part of my conversations with local entrepreneurs and business owners. I know you've been in the area a long time; you know a lot of businesses and we're not going to be able to talk about all the great businesses that you know and love here in the Lake Norman area right now. But usually there's a handful that an entrepreneur or business owner can look to that have been great partners over the years or just small places that your family might love in the area. Do you have a couple that you can give shoutouts to?
Phil
Yeah, I sure can. Obviously, I mentioned it earlier, CORE Training based here in Cornelius has made a big difference in me, building a team and just really from a perspective of learning leadership, and just everything in general from the real estate, they coach, realtors, and mortgage professionals. And I think them being here made a big difference for me, they're just local, and I'm also a national real estate coach with them now. But really just all my other business owners, I really think it's important in business, to make sure that you have relationships with other businesses that kind of are, not affiliated with you, but you're going to kind of work hand in hand, from closing attorneys to home inspectors, to lenders. I think it's super important because as we're referring other businesses out, it is an extension of our company. So even though that's not our company, I think clients see it as if we're making that referral, they need to make sure they're doing business exactly the same way as we do. And my biggest goal is that we're growing together. And a lot of the business owners that we do business back and forth, it's just growing together, whether it's bouncing ideas off of them, referring clients back and forth, but just growing together, and it's been a lot of attorneys here, mortgage lenders, just in general, I've met through, I'm a member of rotary, so just people I've met in rotary, other business owners there. I'm also in F3, which is a workout group and there's plenty of other business owners that I've met through there and just really respect and appreciate what they have done. One business I really love here is Antico's restaurant, a good friend of mine owns a bunch of different businesses. Again, love to go there to eat with our family, but also just again, just bouncing things off, even though it's a whole different industry, but just other entrepreneurs, other business owners, and he owns various other businesses, but just being able to connect and I think you have to be involved in your community. I just love our Lake Norman area and community and get involved in it as much as I can.
Jeff
I admire that you get up so early to go work out with F3. I've been invited numerous times over the years, and I think the meeting time is like 5:30am and for me to get somewhere at 5:30am I'm looking at a 4:45 get up. And truth be told the problem is because I'm usually up until 11:30 at night, so it would take some adjusting there, I'd have to move some stuff around.
Phil
Yeah, for me that's exactly correct. My alarm goes off at 4:45, they're working out by 5:30, and for me I go to bed a little bit early, I'm in bed about 10:30, but I love getting up, great start to the day just working out with friends of mine. F3, the three Fs are Fitness first, obviously we're working out, Fellowship really good friends of mine we hang out have coffee after, and Faith we end all of our workouts in prayer, so I think it's just a great group of guys to just get up in the morning, get worked out and start my day. But no, it wasn't easy to get started. But once, like anything else you get into the process, and it just happens. That's my daily routine nowadays.
Jeff
A powerful way to start the day.
Phil
Correct.
Jeff
Yeah, I can't think of a more positive way to start the day honestly. And shout out to our friend, my acquaintance, your friend, Bruce from F3. Bruce connected us so many, many thanks to Bruce, really appreciate that. What about books? Any titles that you could recommend? Books, podcasts, online resources and specifically, books that you would recommend for anyone thinking about entering the real estate industry or folks who are already in the industry?
Phil
Yeah, great, great question. And I think all of us in general, have to continue to learn, continue to read, continue to listen to podcasts. And that's just, I mean, I do it weekly. And I think you have to just continue to do that. Because I think once we are done growing, and learning, we're just going to go the opposite way. So, I think we have to continue. I think just for business owners in general, I think the E-Myth is the number one book, I think it just talks about people starting their business and really almost the same thing where you really need to develop a team. Most people that jump into business, they're working for someone who said, I can just do this, and they're just on their own on an island and they don't realize that they need people to specialize in every aspect. So, I love the E-Myth. I love Raving Fans, that's one of the things that I pride my business on is just having raving fans out there. And for leadership and in general, John Maxwell, any John Maxwell book. Five Levels of Leadership. And it sounds crazy, but I really don't focus on real estate books. I more focus on just business books in general. I think there's so many real estate books out there that really don't focus on the team and growing it together really just, there's sales, I mean, sales is one thing, I don't know, just seemed like that was one thing that I had naturally. I love connecting with people I love selling, but just the leadership, running a business, those are kind of the books that I focus on, and I like a lot of motivational books too, and I think motivational podcasts. Someone I listened to every Monday morning is Dr. Kevin Elko, he's a motivational speaker. He really works more on sports teams. But I listen to his Monday morning inspiration every Monday and I'll sometimes just search for motivational podcasts and just listen to them. Jocko Willink is one of the guys I listen to a lot, I think he's super motivational. He's just no BS, just get it done. You know, just get it done. But I just think, again, continue learning with any books, and any podcasts out there.
Jeff
Yeah, I agree. I appreciate those suggestions. E-Myth, I believe was written by Michael Gerber, I read that a few years ago, I read it, I should have read it 10 years ago. But it definitely, it did its job. And I was able to achieve a mindset shift, better late than never, for sure, so a great title there. Raving Fans, I'm not familiar with that book, it sounds like one I need to check out. It reminds me of the essay that Kevin Kelly wrote about 10 or 12 years ago called 1000 True Fans, and how, in this day and age, this mindset of needing 10s of 1000s, or hundreds of 1000s of fans, it just isn't necessary. If you can influence and affect and connect with 1000, true fans, all kinds of wonderful things can happen.
Phil
Yeah. And in that book, it's really just finding out what you want your business to look like, what your client base to look like. And just kind of have that basis of clients within a box and really not going outside your box. And I think so many business owners try and do way too much. Just have that client base and kind of what you want those to look like and then just give that plus one service. And then you have raving fans out there. I think you have clients that are kind of almost part of your business where there are salespeople out there just telling everyone about you. So really great book, no matter again, what business you're in.
Jeff
Yeah, and I think that as business owners, freelancers, entrepreneurs, we can get caught up in trying to do too much, trying to do everything, trying to be good at everything. And I really believe that it's so effective and so important to pick a niche an inch wide and go a mile deep. And that's actually a Seth Godin quote, I didn't make that up. I wish I had but, but that concept of a niche that's an inch wide and going a mile deep kind of resonates with me.
Phil
I got one more book there, it's called Lead for God's Sake, and again, I forget the author. But really, it's one of those leadership books that I just love because it ties sports and leadership together. And it's really just making sure you're there taking care of your people too. And not just being that authoritative leader, and just taking care of your people. And that's kind of what I've kind of run my business on. I treat my team like family. And if I treat my team that way, they're going to treat our clients that same exact way and building a team that does really well in their specialized part of the business. But this also works together, and we all care about one another just like a family. And it's huge, a big difference where everyone works together so well. When everyone likes one another, hangs out together, has drinks and food together, it's just been a huge difference for me just having that you know, family atmosphere with my team which kind of translates into our clients.
Jeff
I love that you mentioned Jocko Willink too. Have you ever listened to Tim Ferriss?
Phil
I have.
Jeff
Yeah. So, Tim Ferriss has had Jocko on his podcast a couple of times, I think. His interviews are fascinating. And definitely, I highly recommend that obviously, I'll have links in the show notes. Lead for God's Sake, that's one I'm not familiar with, I'll look that up as well.
Phil
Oh, actually, I'll give you one. I have one. I love giving that book out. So, I'll have one for you when we're done here today.
Jeff
I love that. Thank you very much. I appreciate that. One more topic, I'm gonna cover two more topics and then we're gonna call it a day because I know you're busy. Nonprofits. What are some local nonprofits that you love?
Phil
Yeah, that's a great question. I know I mentioned F3, we also, really just the biggest thing is with F3, we're here to promote male leadership in our community, and really just giving back no matter if it's helping some veterans out, helping raise some money. One of our other F3 brothers lost their daughter to a heart condition and he opened up a nonprofit called Operation Sweet Tooth. And we really are there to support him and his family and his willingness to give back through that charity Operation Sweet Tooth. Also, here, my family and a lot of people here in our office and our team members are animal lovers. So, the Cornelius Animal Shelter is another big one, giving back, going there, helping, whatever they need, whether it's financial, or just, you know, manpower, they're helping them out. A member of rotary and we're always giving back locally and internationally. And then just a member of St. Mark Catholic Church and just giving back to the church there also.
Jeff
I'll look up Operation Sweet Tooth and make sure I have a link in the show notes. F3 of course, Cornelius Animal Shelter, we're an animal-loving family, as well. So, I always love an opportunity to give the local humane societies and animal shelters a shout out. Rotary and St. Mark, of course, I'll have a link as well. One last topic, and that is, it's very relevant, it goes back to the hot real estate market. And the number of people, friends, acquaintances, who are either making a complete career change, and getting their real estate license and entering the real estate sales market, or even moonlighting, a lot of people are considering it, it seems like such a great opportunity on the surface. I would love for you to share some insights into what they can expect, and any advice you might have for someone who's considering entering the real estate market for a career?
Phil
Sure. So that's a great question. So, you know, on the outside, like you've mentioned earlier, it looks great, it is very difficult times, there was times that are, you know, from someone getting into business or for just realtors in general, but with the inventory being down, sales are actually down. So it is, obviously, it can be a very rewarding career, but it is very difficult nowadays to get started. And I think there's some agents out there doing really well. But I think there's some agents that are struggling with the lower inventory and just trying to find new clients, get their buyers into homes with a super-competitive market, so very difficult times. But again, I love the industry, it's a great industry. People looking to get into the industry, my recommendation is given that it's ever-changing is you really need to have some type of mentor, some type of coach. There's so many different realty brokerages that you can get onto but I really think that getting on a team really helps when you're starting out, having a team, having a team leader that's really there to help you. Because every brokerage has a different level of training and continual training, and then just really mentoring you throughout the process. But I think a team environment for someone just starting out, I highly, highly recommend getting on a team, it's very difficult just to jump into it. Especially in the market the way it is right now because it's ever-changing. And I think the only way to really learn this market is to be there with other mentors and coaches that are doing so many different transactions in the current market to be able to educate you and teach you because if not it's just going to be experience, and it's going to take a while, like it did for me for the first 10 years. Like the last 10 years moved a lot quicker, just having more of a team environment. So, I recommend getting on a team, whatever brokerage you decide or just making sure you're there with someone that's going to give you a lot of support and mentoring and coaching throughout that process.
Jeff
Having a mentor is so important, right? So critical, especially early in the career. For sure. That's great advice. Is Puma Homes interviewing?
Phil
That's one of the things, we're always consistently interviewing. One of the big things here is that we do team interviews like I mentioned earlier that we always want to make sure it's a great fit for the team so with our team everyone has to have buy-in. We're someone that's, we're always looking to grow but we grow at the level that we feel is fit. I know there's a lot of agencies that are always looking to grow and put new agents on, but the way our structure is here, we just need to make sure that we have enough business for everybody. There we kind of work as a team together, a little different than most brokerages. We're always interviewing, looking for great people and whether we have a position open now or not, I'm just always having those conversations and obviously having them communicate and you know, talk to other team members and then we know when we do have an opening we'll go ahead and reach out to those individuals.
Jeff
Okay, good to know. I didn't prep you for that question. Nice job though. And finally, Phil, share with the listeners how they can start the real estate buying or selling process with Puma Homes and we'll say goodbye.
Phil
Yeah. Great. So, I want to touch base on that. And then also you talked about other brokers getting started. That CRM, which I talked about, REHomebase, I wanted to just put a little plug in for that. We created it for ourselves. But now it seems like so many other agents locally and nationwide are using it, jumping on. It wasn't our intentions initially, it was just for us individually, but check out REHomebase.com if you would like to just check out the system, and what that system can provide to help you with your real estate business. Then for prospective buyers and sellers, feel free to reach out to us at our phone numbers 704-375-2495 or visit pumahomes.com.
Jeff
I'll have links of course in the show notes for Puma Homes and REHomebase.com. Founder, CEO, Broker-In-Charge, Phil Puma of Puma Homes. Phil, thank you so much for joining the podcast. Really appreciate it.
Phil
Jeff, thanks for having me. I greatly appreciate it. Have a great day, and we'll talk to you soon.
Jeff
Big thanks again to Phil Puma for joining the podcast. Listeners, you can learn more about Phil and his team at www.pumahomes.com. I'll have that link as well as the links to the other businesses and nonprofits we discussed in the show notes. You can find the complete show notes for this episode and all of our episodes at the home for Lake Norman's number one small business podcast, www.thebestoflkn.com. While you're at the website, consider signing up for our email newsletter. It's free and easy to sign up and a great way to stay up to date on the podcast and all of our blog articles. Speaking of blog articles, our latest article is a piece we wrote featuring Lake Norman State Park, have a look at thebestoflkn.com/blog. Well, that'll just about do it for this episode. Listeners, keep on supporting the amazing small businesses we're so lucky to have around the Lake Norman community. We're back next week with another episode. Until then, cheers Lake Norman. Bye for now.
Narrator
We hope you've enjoyed this episode of The Best of LKN. For more information about this podcast, show notes, video episodes and links to our featured businesses, please visit www.thebestoflkn.com. We publish episodes weekly, so be sure to subscribe and stay up to date. Until next time, cheers Lake Norman.