Red Rocks Cafe in Birkdale Village is a must-visit dining spot for foodies and casual diners alike. The menu is diverse, featuring a range of classic American dishes with a modern twist, as well as international flavors. Make sure you save room for dessert; they are known for their delectable selection of desserts.
Red Rocks Cafe has three locations: Birkdale Village, SouthPark, and Indian Land, SC.
Arriving at Red Rocks Café
Parking in Birkdale Village is easy during the week but if you are visiting on the weekend, their street parking and garages fill up quickly. They now offer a valet service that you might want to utilize. The cost to valet your car is $12.
From the moment you step inside Red Rocks Cafe, you'll be greeted by a warm and inviting atmosphere, with modern décor and friendly staff.
We got a table on their spacious outdoor patio. One of the best things about their patio is the ambiance. It's surrounded by trees and greenery, which makes you feel like you're dining in a secluded oasis even though you're in the heart of Birkdale Village.
If you're a fan of buffalo wings, you don't want to miss these. The wings are crispy, flavorful, and perfectly coated in a tangy and semi-spicy buffalo sauce. They're served with a side of creamy bleu cheese dressing, which pairs perfectly with the spicy wings.
One thing to note is that our server didn't give us the option between bleu cheese or ranch so if you prefer ranch, you'll have to ask for it.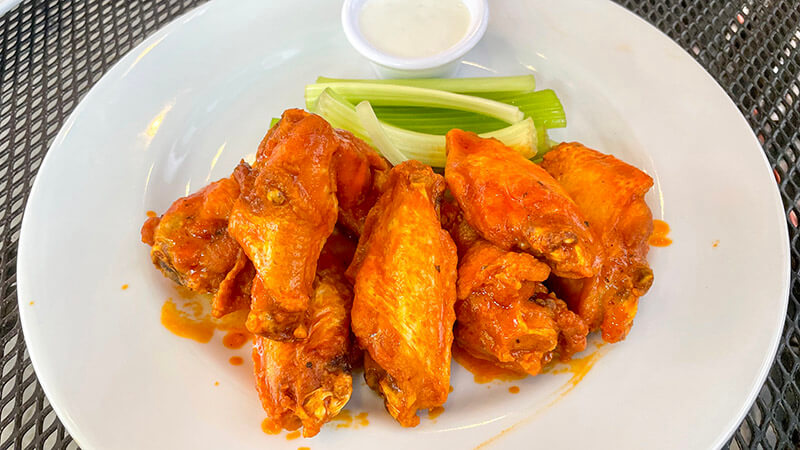 If you're still looking for more heat, you don't want to miss the Cajun Pasta. This dish features spicy andouille sausage that's sauteed with creole vegetables, giving it a great depth of flavor. The pasta is tossed in a creamy Cajun sauce that is perfectly seasoned and has the right amount of heat.
You can order it with shrimp, chicken, or both; I added the chicken. The chicken is juicy and flavorful while the sausage adds a nice spicy kick. This is a great choice for lunch or dinner and will leave you feeling satisfied.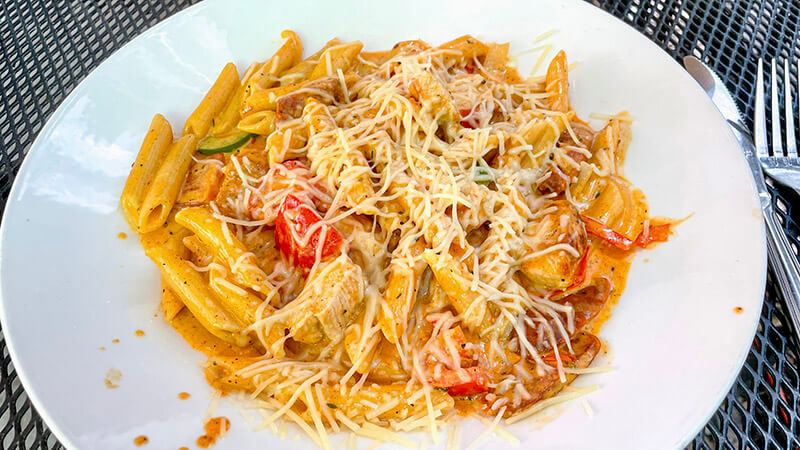 If you're in the mood for a delicious burger, look no further than the California Burger. This burger starts with a juicy Kobe beef patty that's cooked to perfection and topped with melty pepper jack cheese, crispy bacon, and creamy avocado slices. It's all served on a soft brioche bun and garnished with fresh lettuce and tomato.
It comes with a choice of sides. Whether you opt for fries, mashed potatoes, or mixed veggies, you won't be disappointed.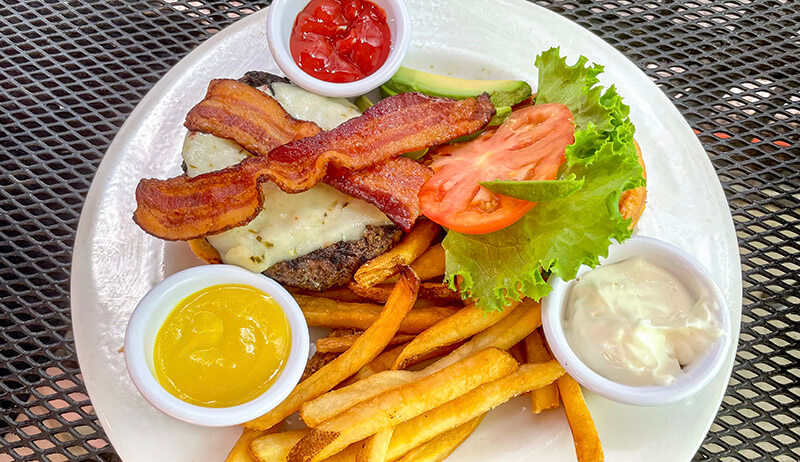 The desserts at Red Rocks are not to be missed. We tried the Oreo Cheesecake. This delicious dessert starts with a traditional NY-style cheesecake that's infused with crushed Oreo cookies. The cheesecake is baked in a chocolate cookie crust, which gives an extra layer of rich, chocolatey flavor. The cheesecake is then finished with even more Oreos and a drizzle of chocolate glaze.
This dessert is not too heavy or overly sweet. It's the perfect dessert to share with friends or enjoy on your own after a delicious meal.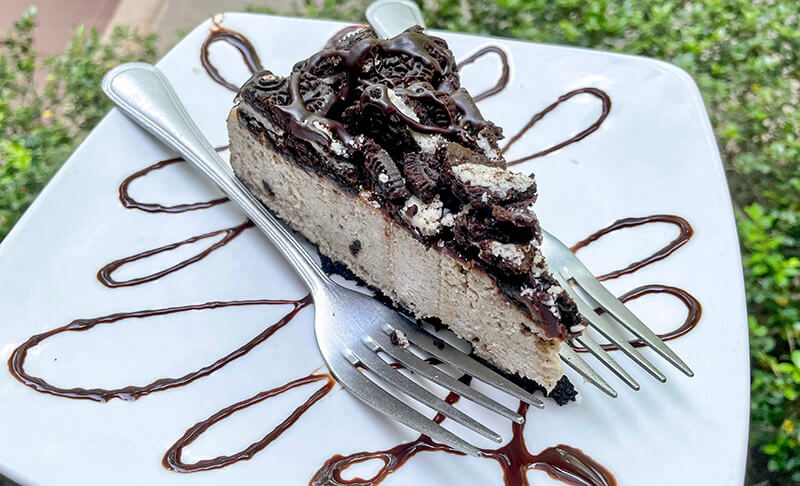 If you're looking for a refreshing drink to enjoy on a hot day, both the La Jolie Fleur Rose wine and the Strawberry Lemonade cocktail are great choices.
 The La Jolie Fleur Rose wine is a standard rose, but that doesn't mean it's not delicious. The wine has notes of red berries and citrus, which make it a refreshing and easy-to-drink option.
For something a little fruitier, the Strawberry Lemonade cocktail is a great choice. It's made with Sky Strawberry vodka, Limoncello liqueur, fresh strawberries, basil, and sour mix. The fresh strawberries and basil add a nice touch of freshness to the cocktail, with the Limoncello giving a subtle citrusy kick.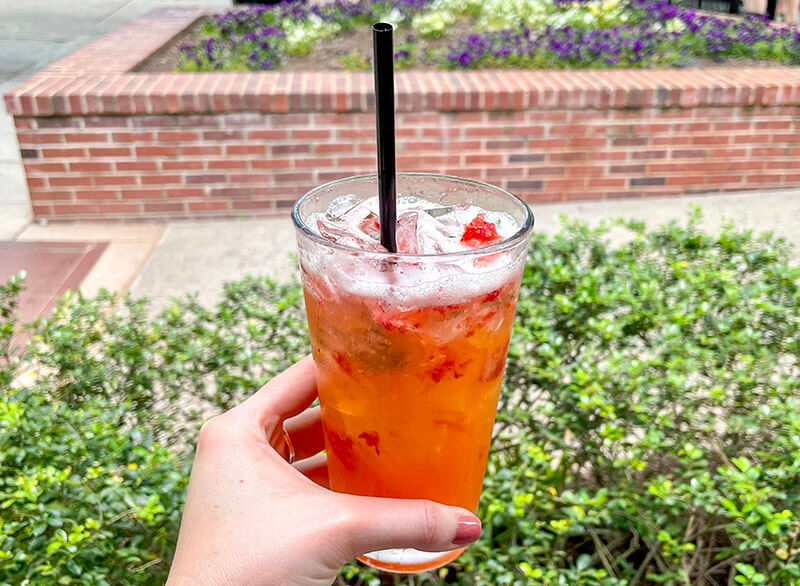 Final Thoughts – Red Rocks Café
Overall, Red Rocks Café in Birkdale Village is a top-notch dining spot that's well worth a visit. With excellent food, attentive service, and a great atmosphere, it's a perfect choice for a date night or special occasion.
Let's feature your business on The Best of LKN! Contact Us