Located in Birkdale Village, the menu at eeZ (Asian fusion cuisine & sushi) boasts an impressive array of options, including Japanese, Thai, and other Asian flavors. Whether you're a sushi aficionado or craving a unique twist on traditional dishes, this restaurant aims to satisfy every palate.
Dining at eeZ (Asian fusion & sushi) in Birkdale Village
There is a convenient parking lot to the right of the restaurant as well as parking garages scattered throughout Birkdale Village. If you are not able to find a spot there, you can also valet your car for $12.
From the moment you step inside eeZ, you are greeted by an inviting atmosphere, fun modern décor, and a friendly staff that sets the stage for a wonderful evening.
If you're looking for a truly unique appetizer, look no further than the Crab Rangoon Dip. This dish has the familiar flavor of Crab Rangoon but with more filling than you would typically get in a piece of Crab Rangoon.
The creamy base is topped with parmesan panko breadcrumbs and accompanied by wonton crisps and drizzled with Thai chili sauce to dip into the creamy goodness. This dish is a true gem, not commonly found at every restaurant.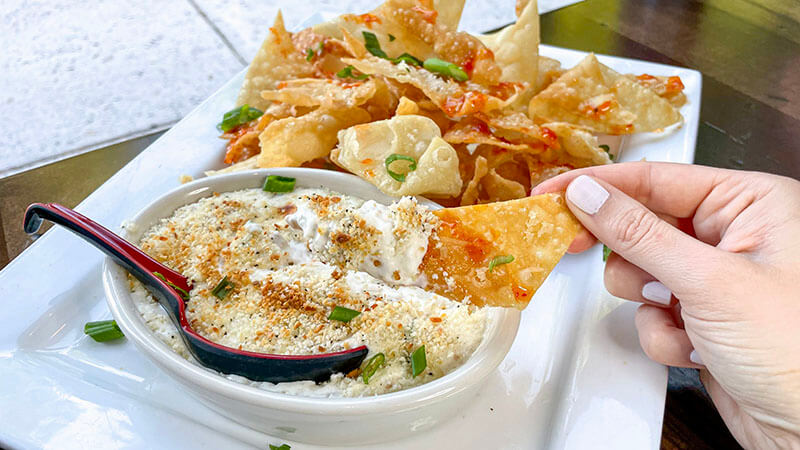 The Justin Thomas Foundation Roll
The JTF Roll is not only a delicious sushi roll, but it also contributes to a worthy cause. With each roll purchased, $6 will go directly to The Justin Thomas Foundation to positively impact children in need, junior golf, and military families. This campaign ends on June 30th, 2023.
It includes lump crab, shrimp tempura, jalapeño, and tempura flakes topped with tuna, Japanese mayo, and tobiko.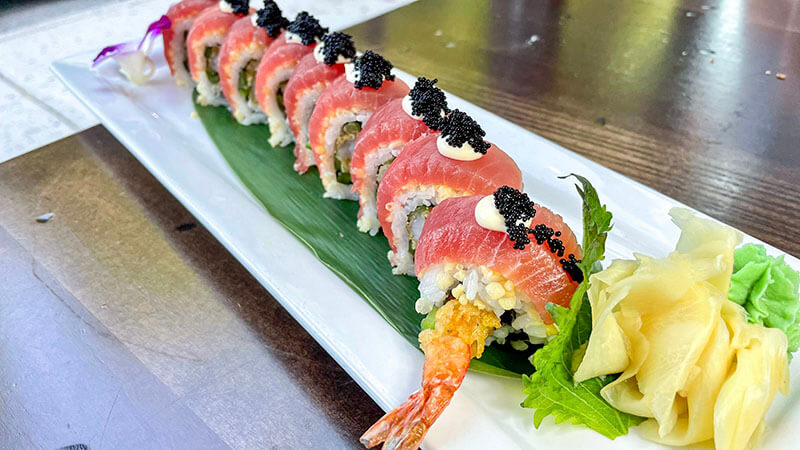 For those seeking a personalized dining experience, the Stir Fry Bar offers an opportunity to create your own dish.
Choose your protein, vegetables, sauce, and base of either noodles or rice to craft a dish that suits your cravings. The portion size is large so you may even have leftovers.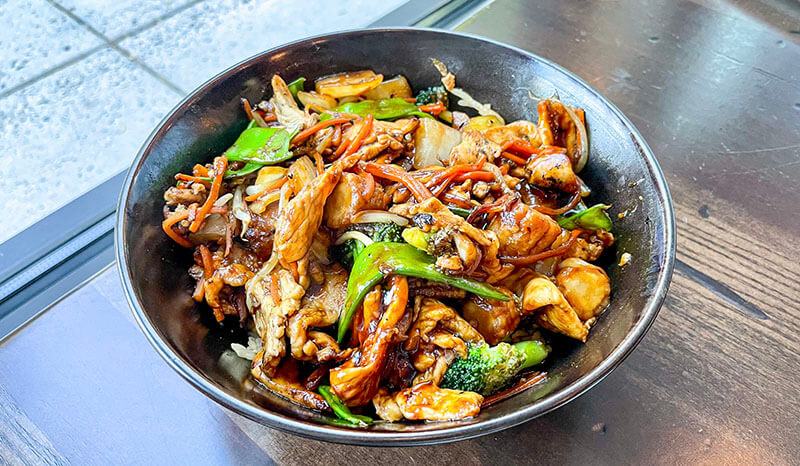 Keeping with the theme of "Build Your Own", the Build Your Own Bento Box concept allows you to choose your entrée and a 4-piece sushi roll.
Each box is also served with a sampling of their most popular sides like edamame, jasmine rice, and sweet and spicy Thai cucumbers.
I chose the Mongolian Beef entrée and the Firecracker Roll and neither disappointed.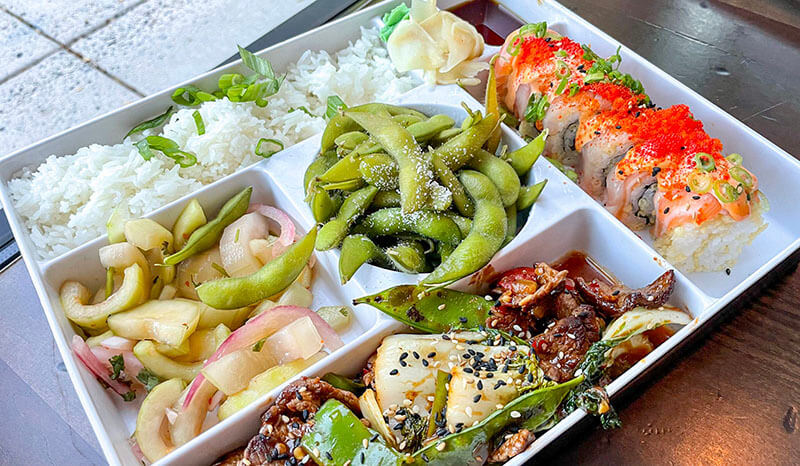 Double Decker Tuxedo Cake
Let's talk about one of the best pieces of cake I've ever had.
This delectable dish combines layers of moist chocolate cake, vanilla bean cheesecake, and a luxurious chocolate mousse and is topped with a chocolate glaze.
With its perfect layers and smooth finish, it's clear this cake is also a work of art.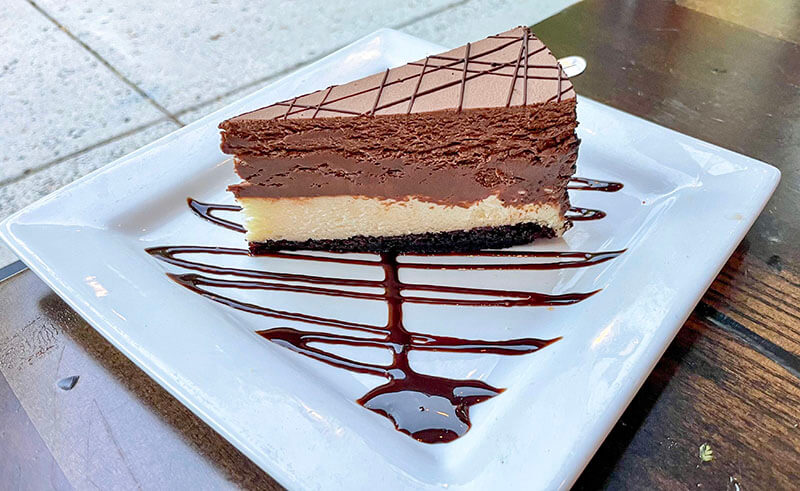 The Strawberry Sour is a tasty cocktail that brings together the tanginess of lime, the sweetness of strawberry tea syrup, and the warmth of Jameson whiskey.
The addition of egg white creates a velvety texture that elevates the drinking experience. This drink is on the stronger side.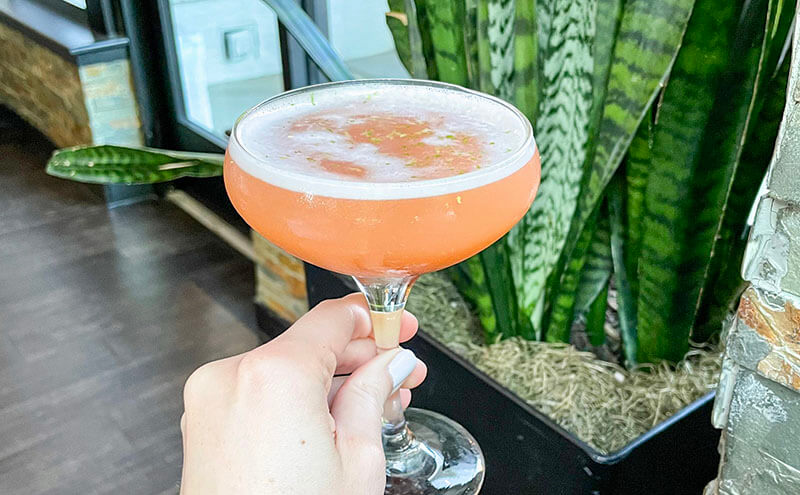 Crafted with a combination of Smirnoff Vodka, Domaine de Canton ginger liqueur, cherry juice, and ginger beer, and garnished with ginger, this cocktail delivers a fusion of flavors with a delightful kick.
It's worth noting that The Geisha may not be suited for those who prefer milder or sweeter cocktails.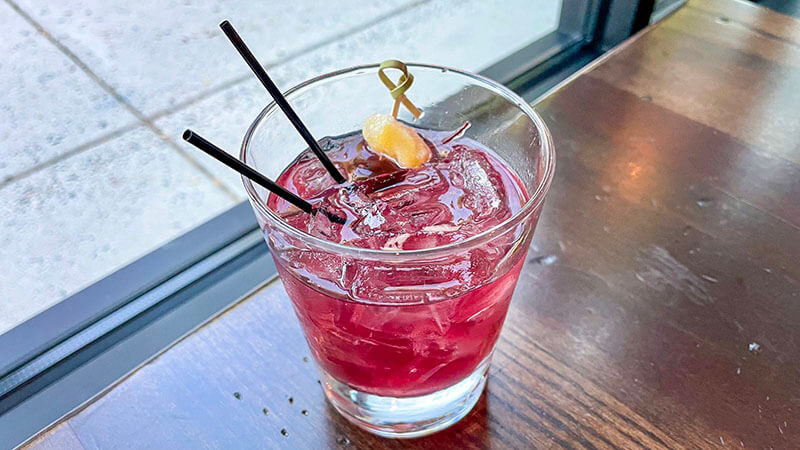 This wine's medium-bodied nature and fruit-forward characteristics pair well with the complex flavors found in Asian cuisine.
Therefore, making this a great choice to order with any dish you decide to order.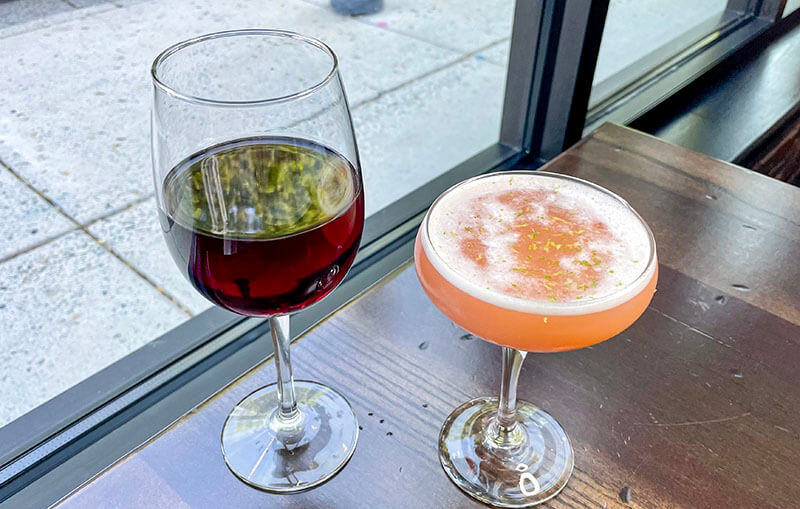 eeZ offers a remarkable dining experience. It's worth noting that the popularity of the restaurant can lead to long wait times, especially during peak hours. Reservations are highly recommended to secure a table.
In summary, this restaurant is a haven for food enthusiasts seeking an extraordinary fusion of flavors. With its diverse menu, expertly crafted sushi, and attentive service, it promises a memorable dining experience that will leave you craving a return visit.
Let's feature your business on The Best of LKN! Contact Us