Having visited Brixx Wood Fired Pizza + Craft Bar in Birkdale Village, I must say it's a decent chain restaurant option that maintains the familiar traits one would expect like consistent quality, reliable service, and a menu that caters to a wide range of tastes.
Visiting Brixx Wood Fired Pizza at Birkdale Village
There are various parking garages scattered throughout Birkdale Village. If you are not able to find a spot there, you can also valet your car for $12.
As you enter, you will be greeted by friendly staff and a relaxed atmosphere. Brixx's ambiance is comfortable and suitable for casual dining. They also offer outdoor seating for those who prefer dining al fresco.
It is important to note to join the waitlist online if you are dining during peak hours.
The presentation of the dip was visually appealing with the vibrant colors of the tortilla chips. However, upon the first bite, it became clear that the consistency was not as expected.
Instead of a creamy texture, the dip had an unusual stringy consistency. The overall flavor was fine but felt a bit dry and lacked the richness that is characteristic of spinach artichoke dips.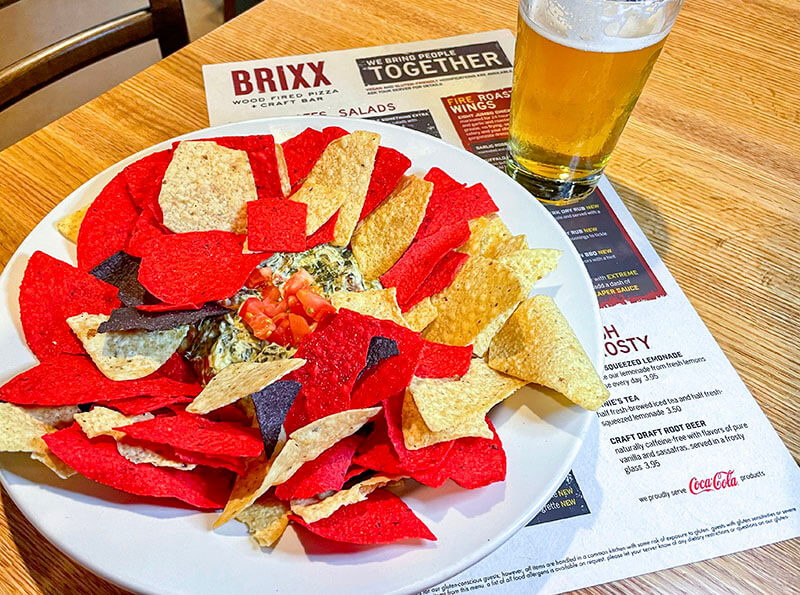 The wings were flavorful and very tender but lacked the crispy exterior that is often a trademark of this classic appetizer. The buffalo sauce provided the necessary zing and spiciness which elevated the taste of the wings.
Overall, while the soft texture of the wings may appeal to those who prefer a more tender bite, it fell short for those craving the classic crispy exterior.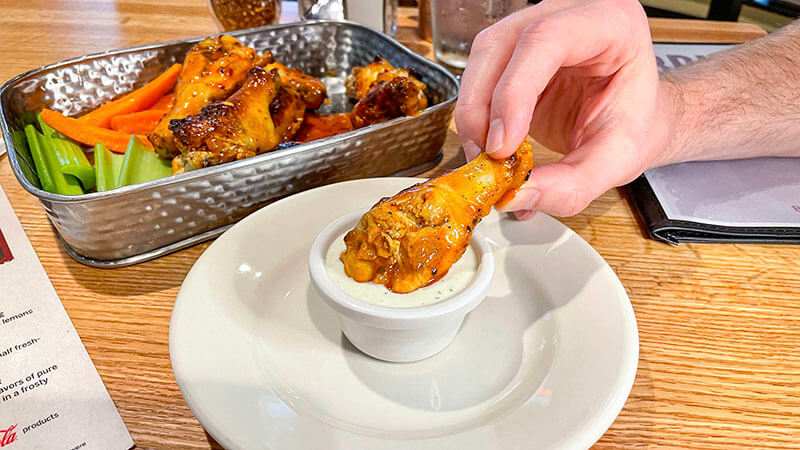 Sausage and Spicy Honey Pizza
This Sausage and Spicy Honey Pizza showcases their unique and flavorful creations.
With its expertly balanced blend of spicy sausage, four cheese mix, house tomato sauce and touch of sriracha-infused honey, this pizza is a standout option.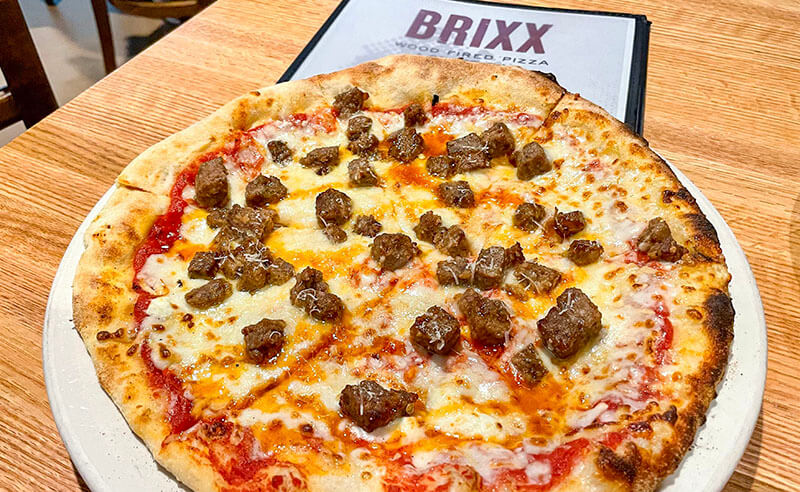 If you enjoy a pizza with a bit of heat, bold flavors and touch of tanginess, the Mad Italian Pizza is a must-try.
The combination of jalapeños, banana peppers, pepperoni, sausage, and cheese create a well-rounded and satisfying taste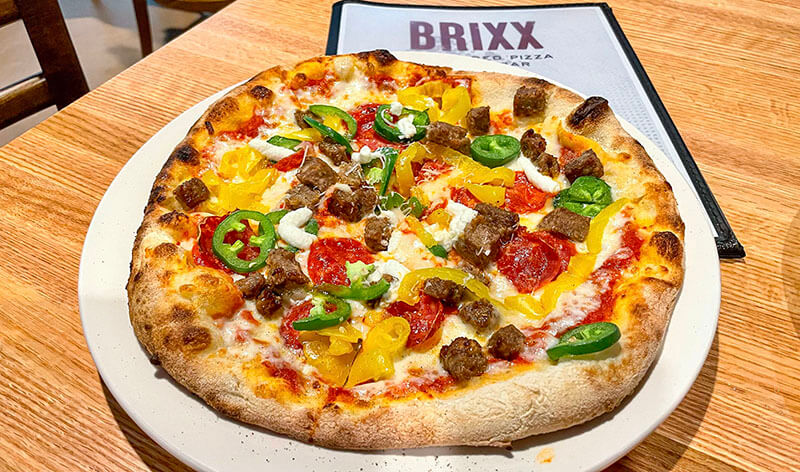 Brixx has a wide selection of local beers to choose from. Sycamore's Mountain Candy IPA beer is a great combination with most dishes you can find at Brixx. With its bold and hop-forward characteristics, it really is the ideal pairing especially if you're a fan of IPAs.
The Blackberry Tequila Mule provides a standard mule cocktail experience. While the combination of tequila, ginger beer, and lime juices is pleasant, the blackberry flavoring fails to leave a lasting impression.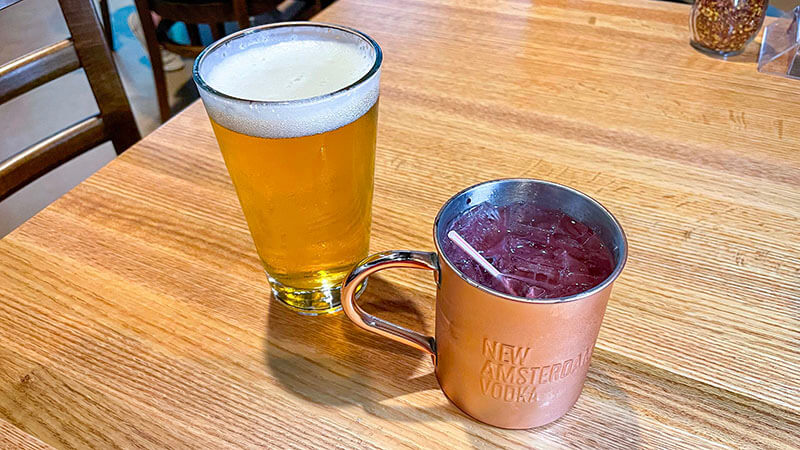 Brixx Pizza is a decent option if you're looking for a reliable and familiar chain restaurant experience. It provides consistent quality, a diverse menu and friendly service but doesn't offer anything amazing that sets it apart from other similar establishments.
If you're in the area and in the mood for pizza, Brixx is worth considering, but don't expect an extraordinary culinary experience.