The Barcelona Burger and Beer Garden is a casual eatery located in the Merino Mill complex in Mooresville, North Carolina. A short drive from Charlotte, NC, Barcelona is a worthwhile destination for local and not-so-local foodies.
Note: The Barcelona Burger and Beer Garden is not affiliated with the Barcelona Wine Bar in Charlotte. One is sometimes mistaken for the other. 
The Barcelona Burger and Beer Garden were also featured in our Best Burgers around Lake Norman article.
The Barcelona Burger and Beer Garden Vibe
This is a restaurant that caters to locals looking for fresh-cooked burgers, sandwiches, and salads in a comfortable and casual environment. Large tables invite customers to gather with friends to enjoy some of the best food and beer in Mooresville!
Also, there are outdoor tables in the garden with plenty of shade if you prefer to dine in the fresh air.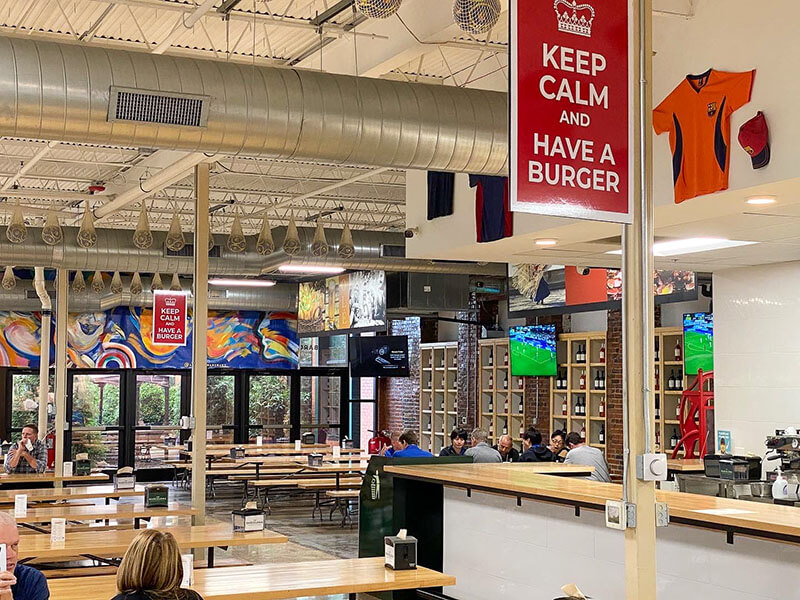 Parking at The Barcelona Burger and Beer Garden
You'll find ample parking opportunities at The Barcelona because it's located at the center of the Merino Mill complex near downtown Mooresville. The parking lot is as large as the complex itself! So large, in fact, that it hosts one of the largest car shows in the area every month.
Arriving at The Barcelona Burger and Beer Garden
You'll be greeted by smiling faces when you enter The Barcelona, so walk right up to the counter and place your order. 
The friendly staff will give you a number for your order, so go ahead and select any table you'd like and your food will be delivered shortly.
Have a look around and you'll see football jerseys adorning the walls. Of course, by football, I mean soccer. Also, if it wasn't already obvious, this is a spot for fans of Barcelona FC.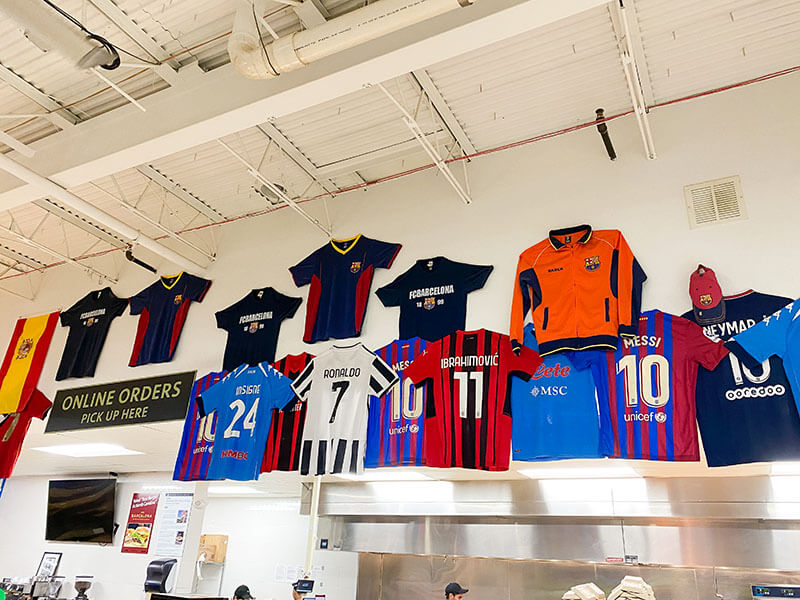 The Menu at The Barcelona Burger and Beer Garden
Everything on the menu at The Barcelona is excellent! Here's a rundown on everything you must try…
Every burger on the menu is great, but the All American remains my favorite for its classic simplicity. Also, I love it because it's served with applewood-smoked bacon.
The toasted bun is a new addition at The Barcelona for 2022, and it made an already perfect cheeseburger even better.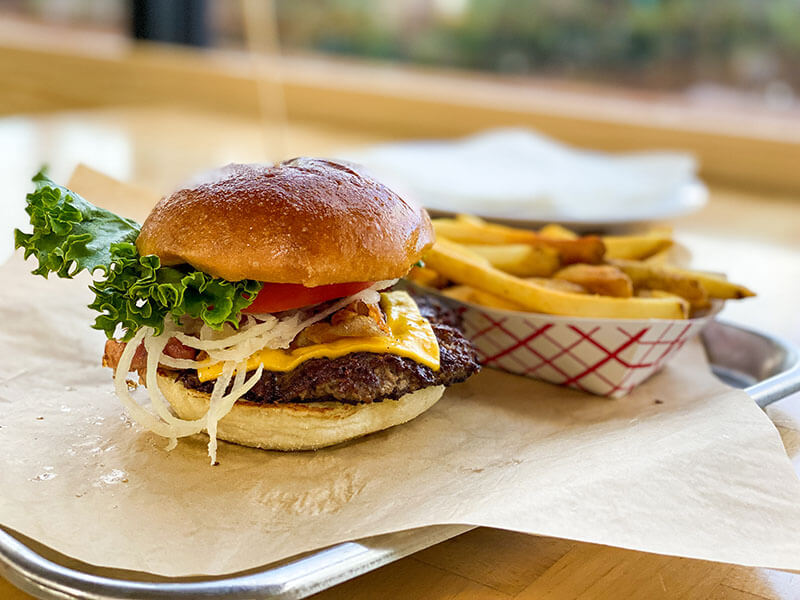 This is another must-try. Slow-cooked to perfection, and topped with avocado, peppadew peppers, lettuce, onion, and salsa verde.
Served on a toasted bun, like the burgers. This sandwich is SO GOOD.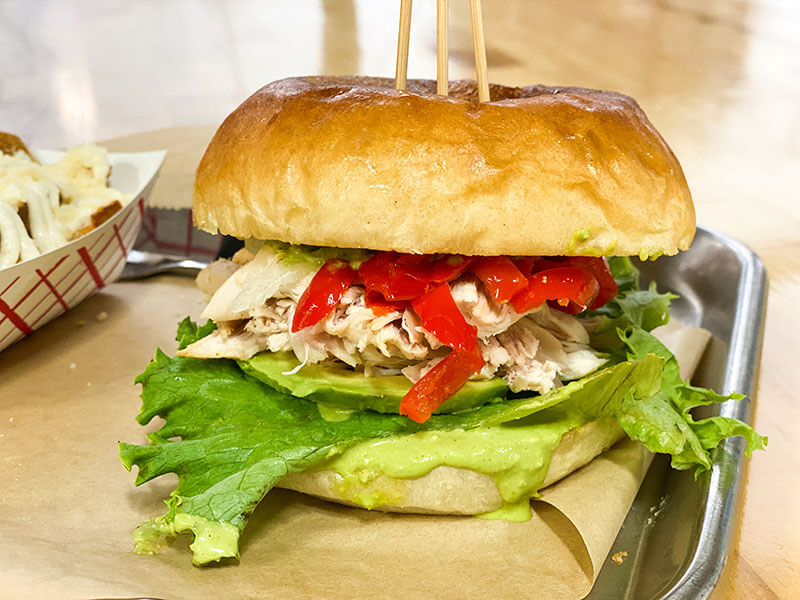 I'm not sure who thought of serving rotisserie chicken at a burger joint, but this was just brilliant. Slow-cooked (in-house) to perfection, this chicken is so good it'll make you want to slap your… well, you get it.
Available in whole, half, or quarter chicken portions with side dishes to suit your appetite.
Well, The Barcelona doesn't skimp on the choices for side items. Choose from fries (classic, sweet potato, or truffle), baked mac & cheese, roasted veggies, side salad, or chicken soup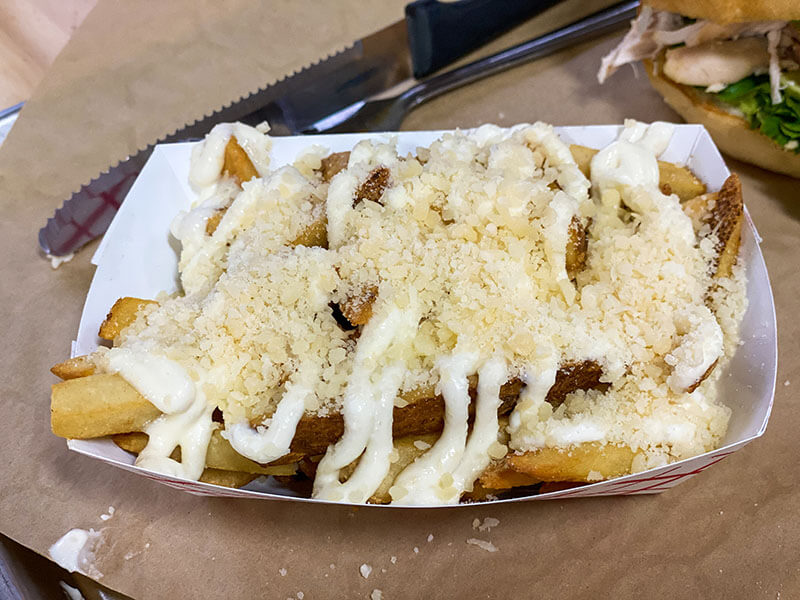 Looking for something a little lighter? The salads at The Barcelona are delicious and hearty. 
On the sweeter side, they offer an amazing Kale-Berry salad consisting of baby kale, strawberries, blueberries, and sunflower seeds, and dressed with pineapple vinaigrette.
On the tangy side, you'll find the Blue salad (my favorite.) Spring mix, blue cheese, candied pecans, blueberries, and apricot dressing.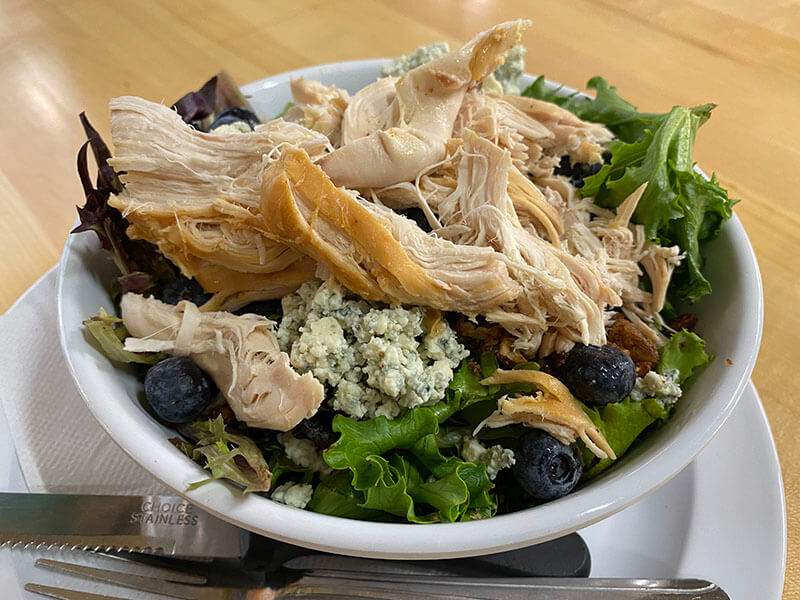 Don't leave without trying one of The Barcelona's famous house-made cannolis. With either chocolate chips or pistachios, you can't go wrong.
If you're in the mood to really indulge, the 3" Layer Cake or the New York Tower Cheesecake awaits you.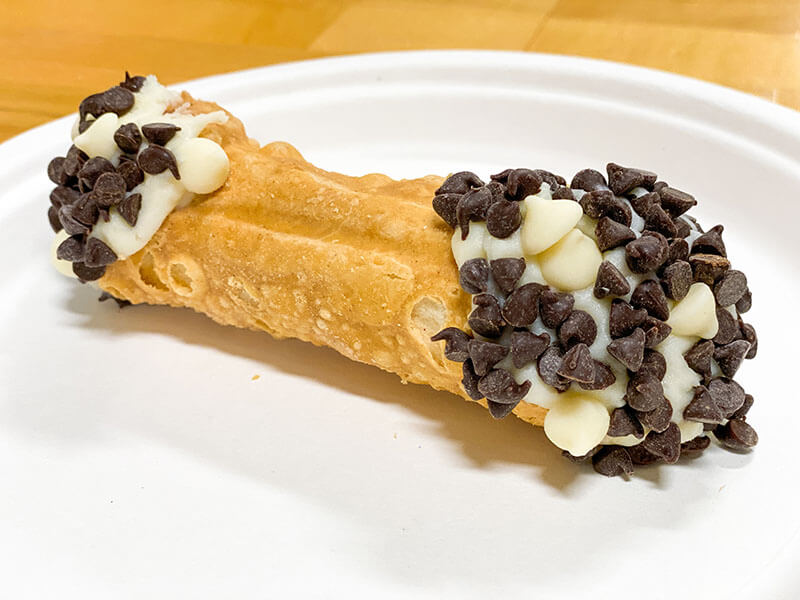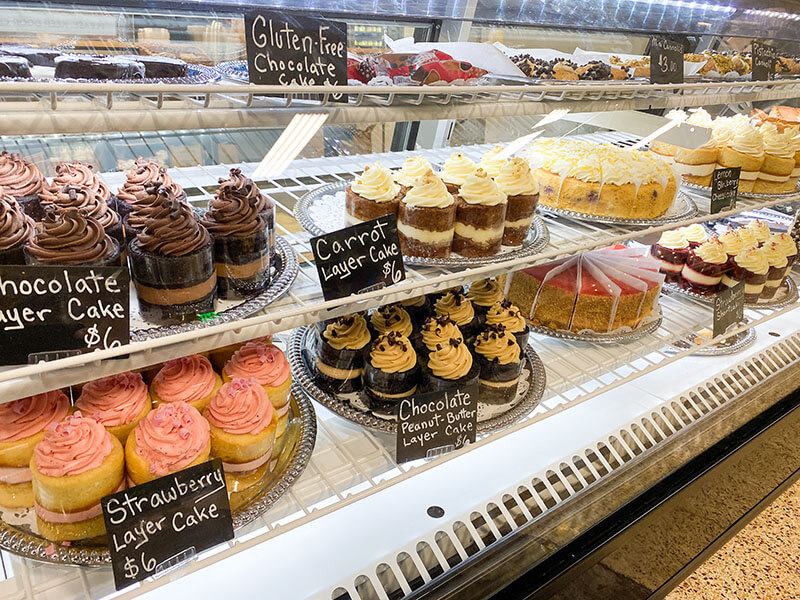 You'll also find a great selection of local craft beer on tap at The Barcelona, as well as curated domestic and imported beers. After all, it is called a "Beer Garden."
As for wine, you'll find an entire wall of the restaurant adorned with selections from around the globe.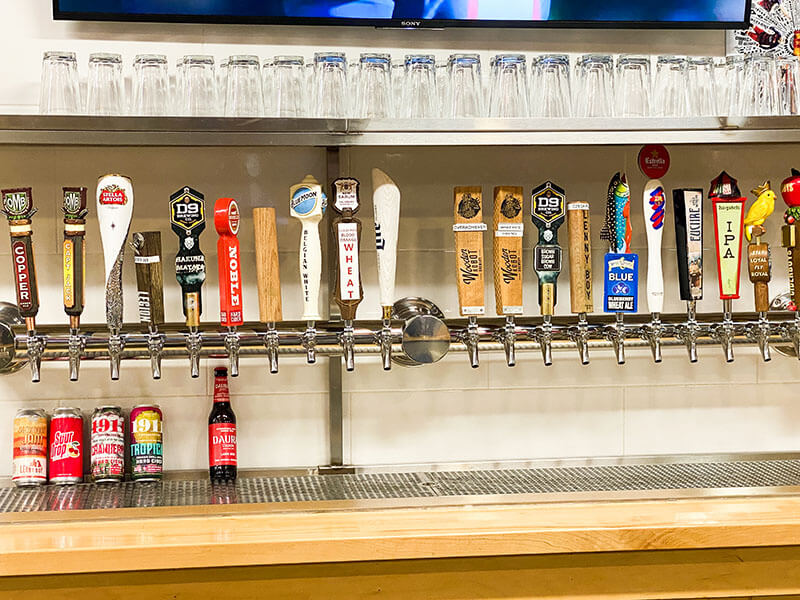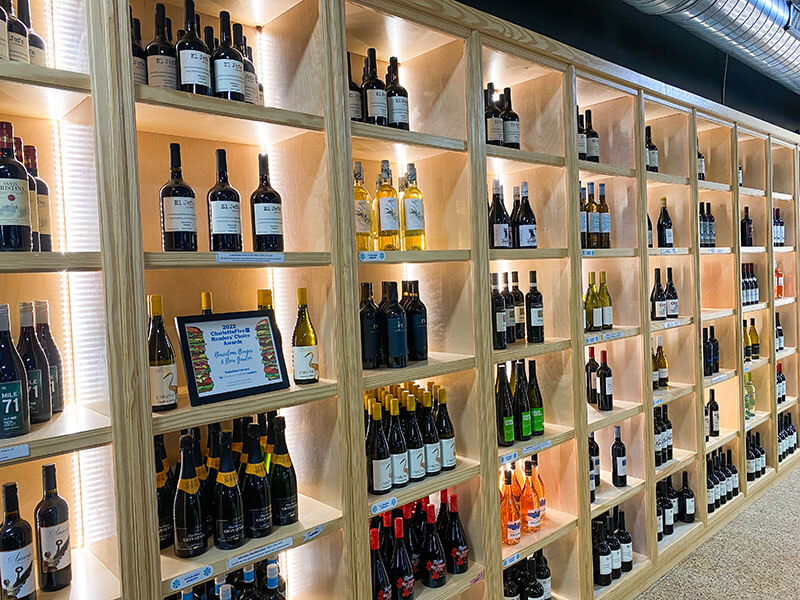 Would I recommend The Barcelona Burger and Beer Garden?
YES! Go there, as soon as you can. It's even worth the drive from Charlotte and beyond. But, don't take my word for it. Be sure to check out their reviews on Google. 
The Barcelona Burger and Beer Garden was also awarded the Best Burger in North Carolina by MSN, and one of the Best Burgers in the Region by The Charlotte Observer.
The Barcelona Burger and Beer Garden
Address: 500 S Main St, Mooresville, NC 28115
Hours: Sunday-Thursday, 11AM-8:30PM; Friday-Saturday, 11AM-9PM
Get to know the owner of The Barcelona Burger and Beer Garden in episode 62 of the podcast, and in our article about Merino Mill.
Be sure to check out more of our favorite places in Downtown Mooresville and sign up for our Email Newsletter to receive more restaurant reviews every week!