Subscribe to Lake Norman's # Email Newsletter! – Click Here
If you haven't yet discovered BoatYard Lake Norman, add it to your plans immediately. With an authentic beachy vibe, great food, (delicious apps, sandwiches, wraps, and more) a full bar with your favorite beverages, and best of all, live music – there's no better place for a night out.
BoatYard is Lake Norman's #1 Live Music Venue!
The busy schedule at Boatyard Lake Norman is jam-packed with the best live bands around, plus Music Bingo every Thursday night. The unique setting adds to the fun – the location was an actual boatyard many years ago and the stage itself was crafted from a once-functioning boat lift.
Local artists have kicked the eclectic vibe up a notch with lively murals hand-painted around the venue (you can't miss the massive octopus snaking its way along the bathroom hallway) and the captivating chandeliers are made from actual drum sets.
Best of all, there's plenty of space, both indoors and out, even VIP areas for those who like to plan ahead. Plus, the outdoor patio has heaters for year-round comfort. There's even a designated kid-friendly family area.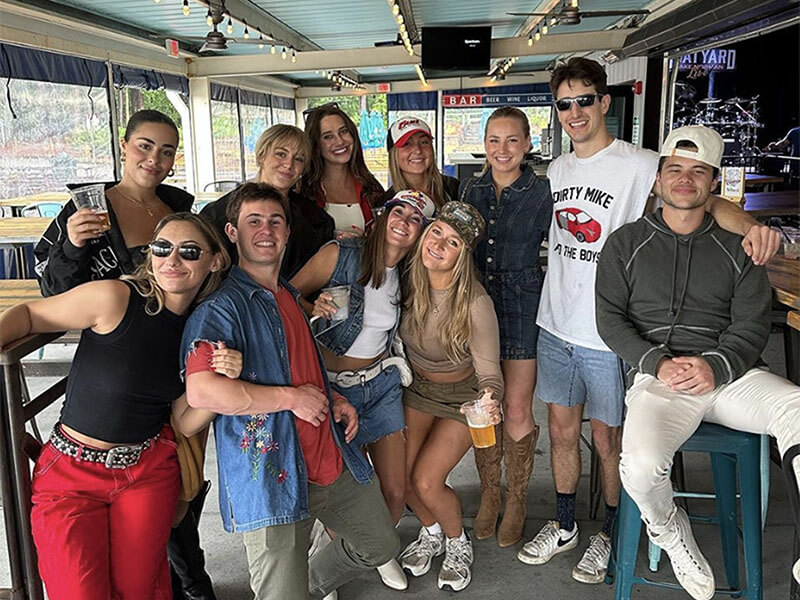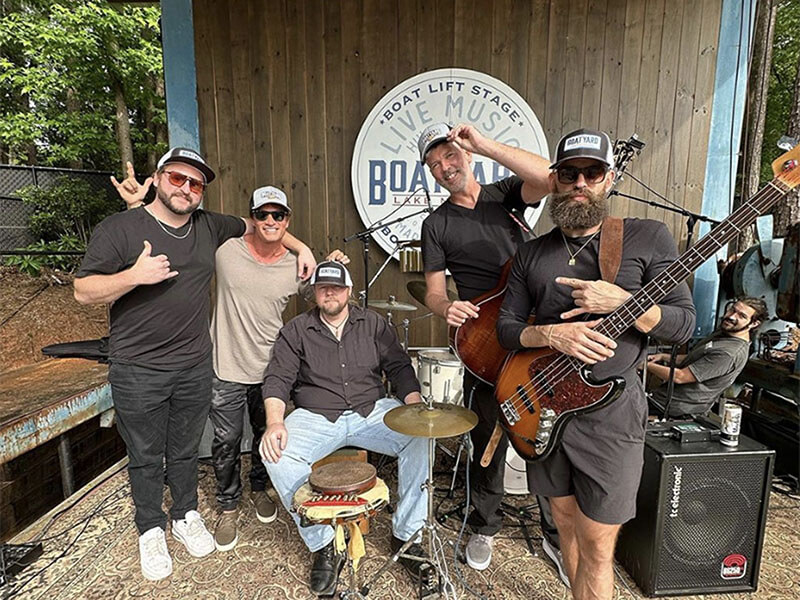 The BoatYard Lake Norman story
Owner Chris Boukedes knows entertainment and the importance of customer satisfaction. Chris says, "I will give everything to get it right. And I won't stop until it's there." And he has decades of experience to help him do just that.
Born and raised in the area, immersed in the food industry, Chris opened his very own restaurant when he was just 19. Thirty years later, with multiple successful businesses under his belt, Chris has combined his experience and passion to create one of the hottest music venues in the area.
What makes Boatyard Lake Norman so special? Chris believes it's all about the customer experience. It's not just about some tasty dishes and a cool ambiance. "Anyone can do that," he says. "What you can't do, is build and instill soul. Right? Soul has to just kind of be this organic thing. Either you have it or you don't…Boatyard has soul."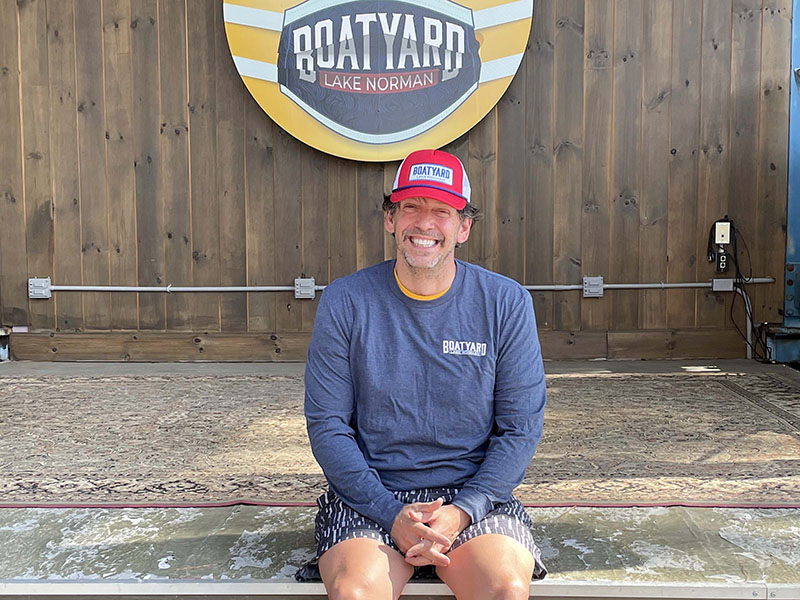 Discover BoatYard Lake Norman
Discover the soul for yourself. Grab some friends, check the calendar, and get ready for a good time enjoying great music.
From country to pop, R&B to rock, whatever musical style you enjoy, you'll enjoy it so much more at Boatyard Lake Norman. See you soon!