The following article was produced in partnership with LKN Local, L.L.C.
If you're looking for high-quality apparel and gifts to help you express your love of Lake Norman, you've come to the right place.
LKN Local is our go-to source for Lake Norman apparel, t-shirts, and creative gifts that all reflect a genuine passion for life on Lake Norman.
Owners Larisa and Anne have been friends for over a decade, and like everyone else in the area, they LOVE life on the lake and wanted a way to share that love with others through trendy apparel. That passion, coupled with their degrees in art and graphic design, brought LKN Local to life for all to enjoy.
Read on to see all that LKN Local has to offer!
First and foremost, the hallmark of any local apparel brand is its line of t-shirts. LKN Local offers the area's highest quality and comfortable Lake Norman-branded t-shirts. "Soft, cute, and on-trend" is how the duo describes the line of tees at LKN Local.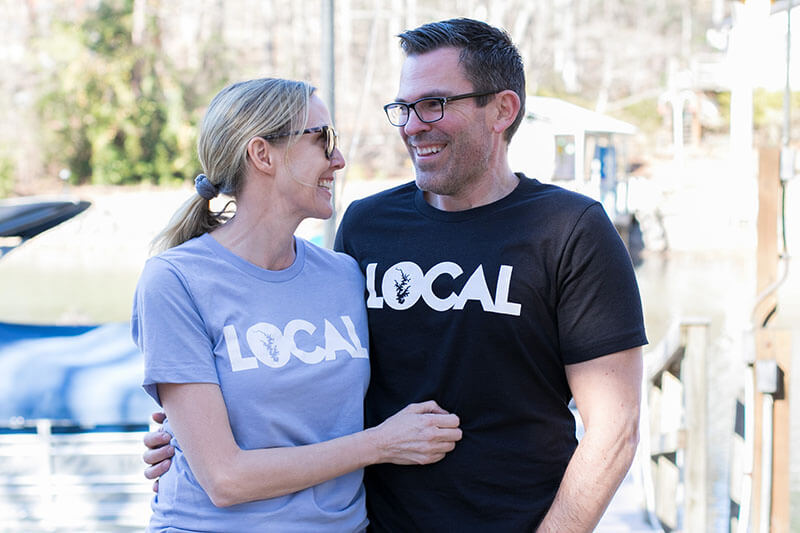 Long Sleeve Tees & Pullovers
LKN Local offers extensive long-sleeve tees and pullovers for different occasions. Select one of their performance tees for a day on the lake boating, fishing, or kayaking. Or, one of the buttery soft cotton vintage long-sleeve tees for those cooler days around the lake.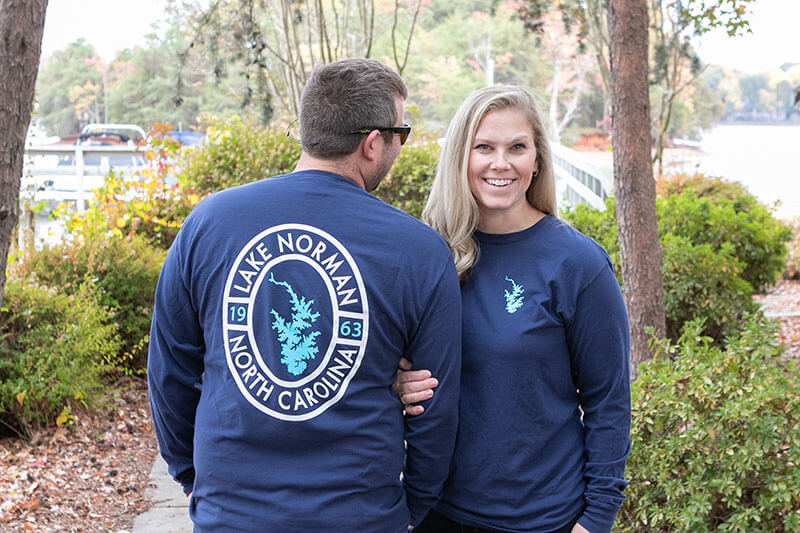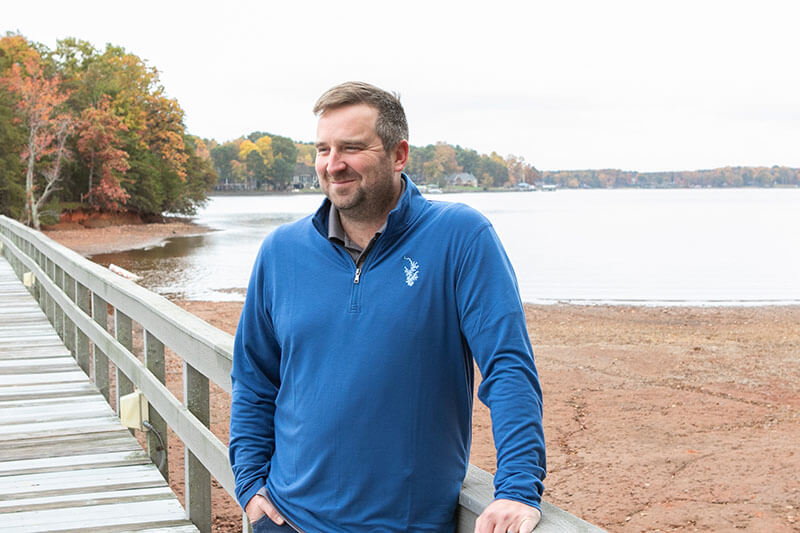 LKN Local wouldn't be the best source for Lake Norman apparel without a great selection of sweatshirts. The comfy and stylish crewneck sweatshirts are great for layering, and the hoodies will keep you cozy on that sunset cruise.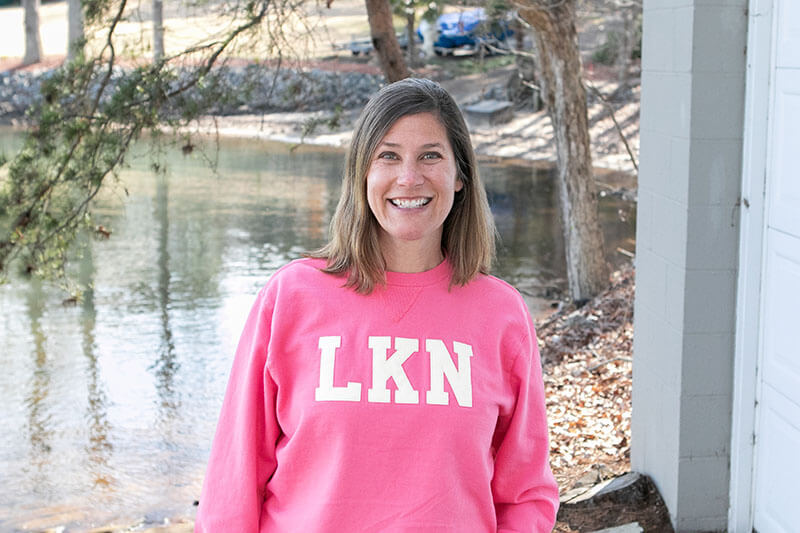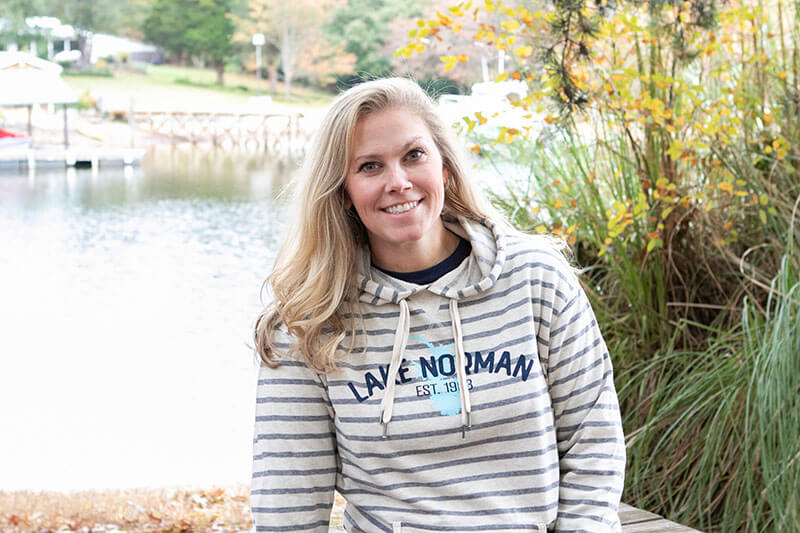 Included in this amazing Lake Norman apparel lineup are some really cool-looking hats! There are several hat profiles and styles to choose from, including embroidered designs and patch hats. Our favorite: Super Soft Mesh Back LKN Anchor Hat.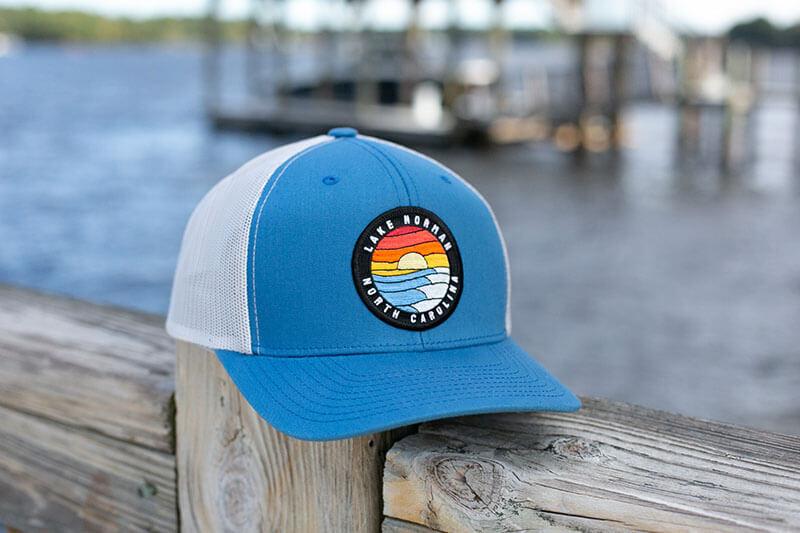 Get one of the super cute bandanas for your dog and make every moment on the lake "Instagrammable!"
Seeking Lake Norman gifts? LKN Local has you covered. Decorate your home or office, or send the gift of "For the Love of the Lake" to a friend.
LKN Local offers a beautiful selection of wall art, note cards, and blankets for the home, while their bracelets make a perfect gift for any occasion.
They also have a sticker collection featuring 9 unique designs. Perfect for displaying your love of the lake on the tailgate, Macbook, or kegerator!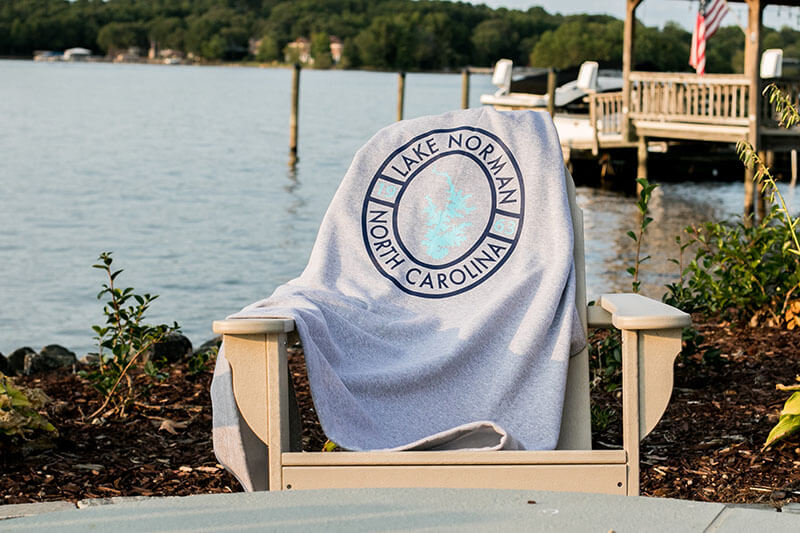 Delivery – It doesn't get more "local" than this!
LKN Local ships their products nationwide via USPS. However, for local customers within a certain radius, the team at LKN Local will hand-deliver your shipment to your doorstep. They've even been known to deliver by boat directly to a customer's dock! How's that for customer service?
A True Local Lake Norman Small Business
When you place an order at LKN Local, you're not ordering from a giant dot-com retailer or box store. LKN Local is a home-based business, and Anne and Larisa are the ones who personally fulfill each order.
Larisa and Anne are committed to keeping the design, screenprinting, and embroidery for their apparel local. Their designs are carefully brought to life by shops right here in the Lake Norman area.
Select LKN Local apparel and gifts are also available in several shops and boutiques in the area. Here are a few:
In addition to their online shopping experience and collaboration with local retailers, you can also find the LKN Local team selling their merchandise on the weekends at local breweries and festivals. Just look for the 10'x10′ pop-up tent!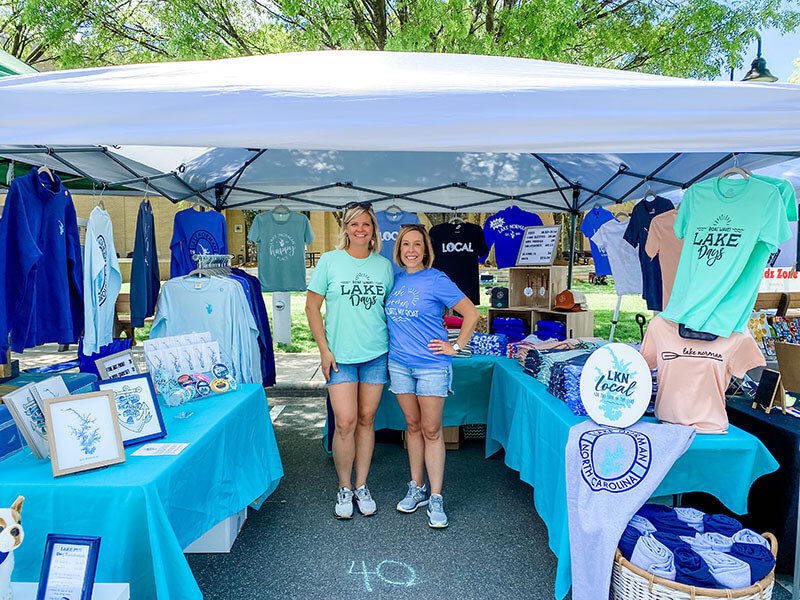 Be sure to follow LKN Local on Instagram and Facebook to stay up to date on upcoming events.
LKN Local is the best source for Lake Norman apparel. It's a locally-owned small business that we just love, and we think you will, too!
Shop local, friends – for the love of the lake!
Shop online at LKN-Local.com
Get to know the team behind LKN Local in episode 121 of The Best of LKN podcast!