Subscribe to Lake Norman's #1 Email Newsletter! – Click Here
A few weeks ago, we published a blog article listing the 20 most popular restaurants in Huntersville, North Carolina.
On that list is a place that lays claim to being the first gastropub in Huntersville. Killington's Restaurant & Pub opened in 2008 at the Rosedale Shopping Center.
Greg and Shannon Roderick are the duo behind the concept. Their vision was to open a lively spot in North Mecklenburg County that offered American Fusion cuisine, housemade desserts, and fine beers on tap.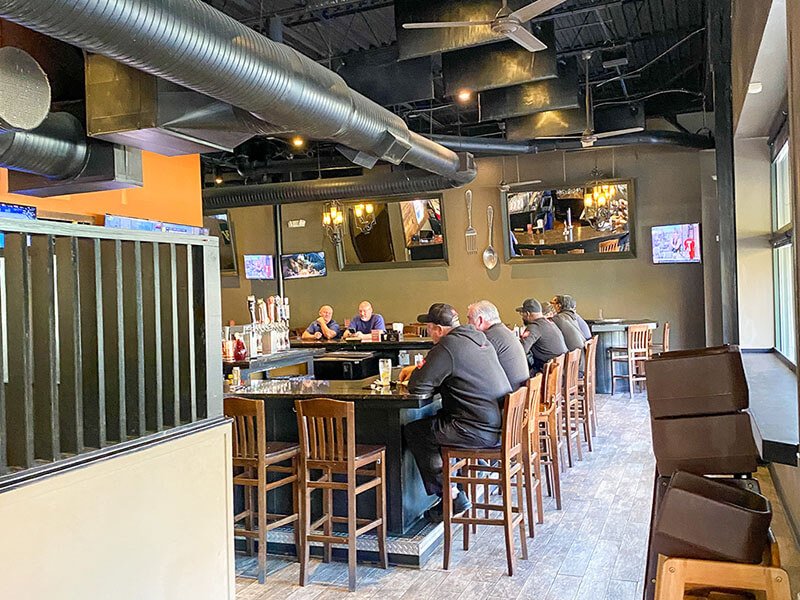 My visit to Killington's Restaurant & Pub in Huntersville.
I always try to visit a restaurant more than once before writing about my experience there. The last time I visited Killington's was pre-2020, so I couldn't write about it from memory.
I recalled that I liked the place, though.
I visited three times last month in order to write this article. It's a tough job, but someone has to do it.
Abigail, the author of the Huntersville restaurant article I mentioned earlier, suggested that I try the Salmon BLT. So, I did. 
Salmon, bib lettuce, tomato, and lemon pepper aioli, served on toasted whole wheat. 
It was really good. I ordered fries with it. There are more than a dozen sides to choose from, and in hindsight, I probably should have ordered a side salad. But the fries were great, and writing these articles is always a good excuse to have a "cheat meal!"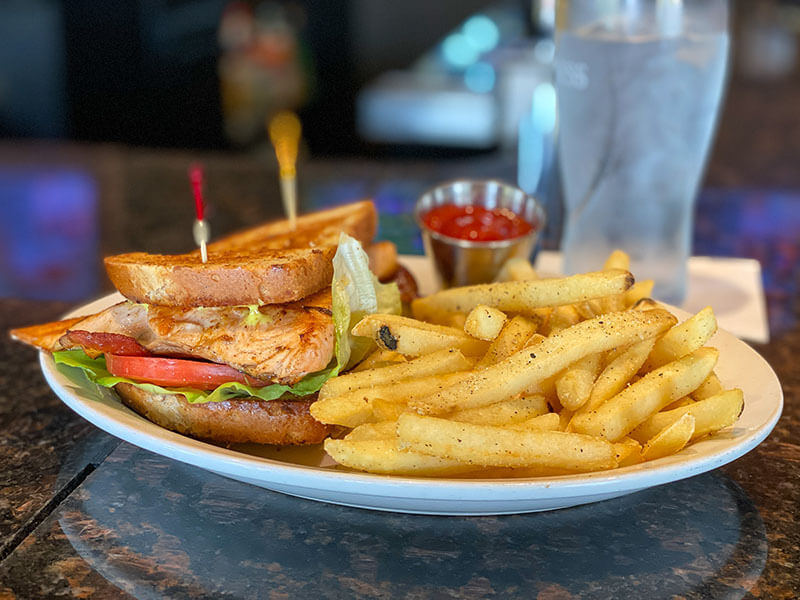 The Bacon Encrusted Meatloaf
On my second visit, I asked my server if he could recommend an entree.
"Which entrees are your signature dishes or the most popular here?" I inquired.
He pointed to the Pub Fish Fry, the Braised Corn Beef, and the Bacon Encrusted Meatloaf.
"All the entrees are great," he said, "but, those are the most popular." 
I haven't had meatloaf in a while.
This entree was really, really good. The Bacon Encrusted Meatloaf is served with chef's vegetables, garlic mashed potatoes, topped with white mushroom gravy, and onion straws.
Of course, I ordered a pint of Guinness with this one.
There's also a sandwich version available, served on sourdough bread.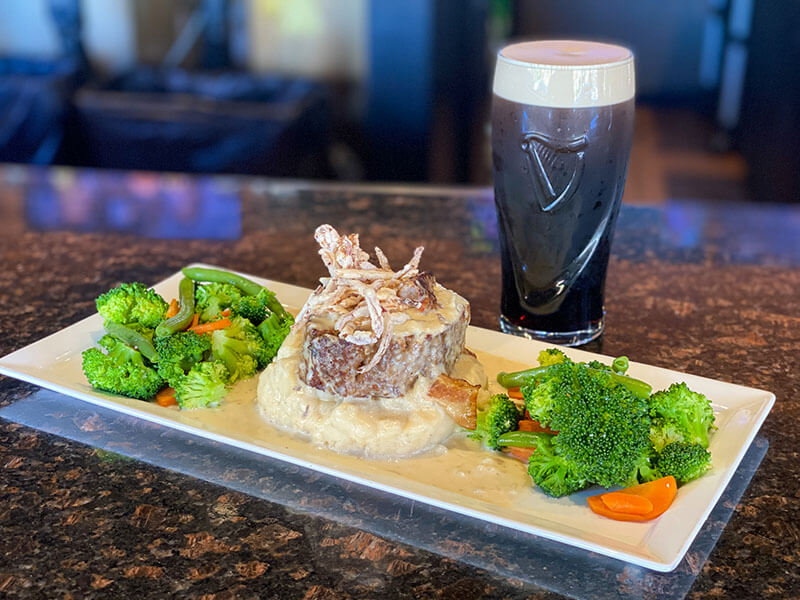 Other notable menu items.
I noticed several other entrees and sandwiches on the menu that I can't wait to try:
Bayou Pasta – blackened chicken and shrimp, andouille sausage, peppers, onions, bloody mary cream sauce, and garlic bread.

Bourbon Maple Pork Chop – glazed bone-in chop served with white cheddar smoked serrano grits, and asparagus.

Killington's Dip – slow-cooked beef, topped with provolone cheese, and served with au jus.

Reuben Roll – corned beef, swiss cheese, sauerkraut, and Russian dressing. Served on a hoagie roll.
The dessert menu looks good, too. I'll try one next time – the Killington's Apple Pie caught my eye.
Ok, I went back for the Killington's Dip.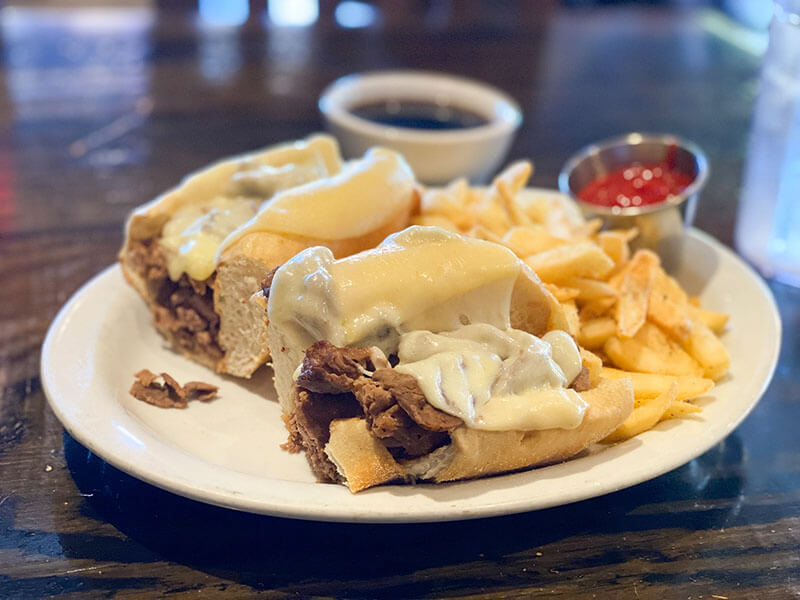 Will I be visiting Killington's again?
Yes, and very soon! The food was delicious, the service was great, and the vibe of Killington's is exactly what a gastropub should be.
Killington's Restaurant & Pub – Huntersville
Address: 10010 Rose Commons Dr, Huntersville, NC 28078
Phone: (704) 948-3770
Hours: 11 AM – 9 PM, Sunday – Thursday; 11 AM – 10 PM, Saturday – Sunday.
About the Author:
Jeff Hamm is the creator and producer of The Best of LKN, an online platform that highlights the best businesses, places to go, and things to do around Lake Norman, North Carolina.
He's also the founder of Epic Journey Media, a marketing agency that specializes in serving local businesses.
And… a Real Estate Agent affiliated with Keller Williams Realty – Lake Norman.
When he isn't editing podcasts, building websites, or writing blog articles & email newsletters, you can most likely find him taking walks with his dogs Sam and Maisy.