There's nothing quite like going out for Mexican food. The vibrant decor, the merry music, and who could forget the margaritas? Just like complimentary chips and salsa, the list of what we love about the Mexican dining experience is bottomless. However, there is one big pitfall when it comes to this particular genre of food—the overbearing number of watered-down, Americanized Tex-Mex joints. We're not saying that we don't love a good Doritos locos taco every now and then, but google maps seems to have trouble distinguishing between the real stuff and the fake stuff and you might feel lost when trying to weed through the options. That's where we come in; there's a plethora of eateries where you can enjoy a festive, flavorful, and authentic meal here in the NC. So sit back and allow us to introduce you to 5 must-try Mexican Restaurants in Lake Norman.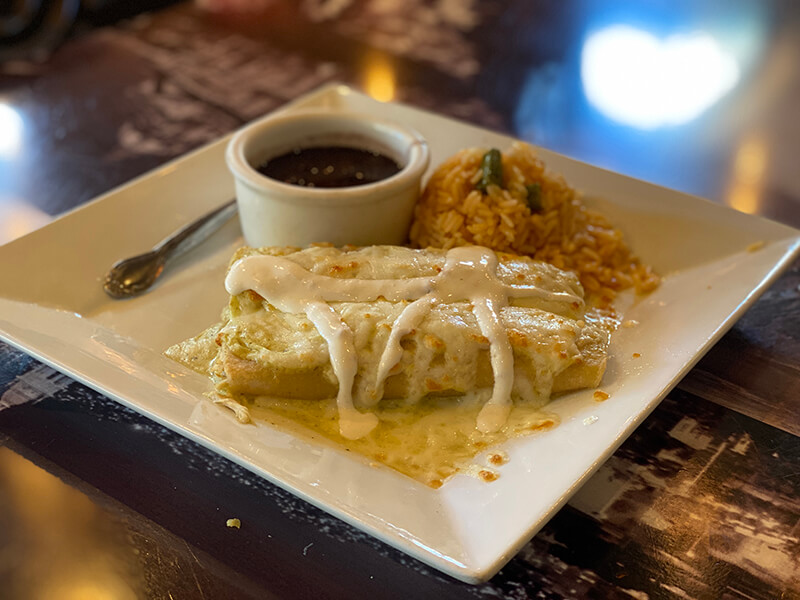 Most folks would agree that burritos are ubiquitous with Mexican cuisine. A Family Feud survey would likely place them second only to Tacos, but interestingly enough, burritos are nowhere to be found in Mexico City. Lupita Berrera, co-owner of Mestizo Contemporary Mexican Cuisine in Davidson, says she'd never even had one until she moved to the US. That's why she and her two siblings, Humberto and Alicia, decided to recreate the elegance and creativity of their hometown through their very own restaurant. At Mestizo, healthy, high-quality, fresh food is coupled with a bustling atmosphere to provide guests with an authentic and enjoyable experience reminiscent of a night out in Mexico City. Despite being rather upscale, this restaurant retains all of the warmth of a family-owned business. Every meal comes with a side of friendly and accommodating service. 
In addition to standard Mexican fare like fajitas and quesadillas, you'll find contemporary creations such as Habanero Crab Cakes, Vegetarian Portobello Tacos, Lobster Cauliflower soup, and Texan Fajitas. For those who want a taste of more traditional dishes, Mestizo serves their own exquisite renditions of huaraches, caldo xochitl, salmon con nopales, and even Oaxaca-style lamb. It'd be criminal to forget the eclectic assortment of desserts and drinks available at Mestizo, as their tres leches cake and prickly pear margaritas are said to be divine. 
If you won't take our word for it, check out Mestizo's Instagram, and we'll see you there next week.
Mestizo
121 N. Main Street
Davidson, NC 28036
mestizocontemporarymexican.com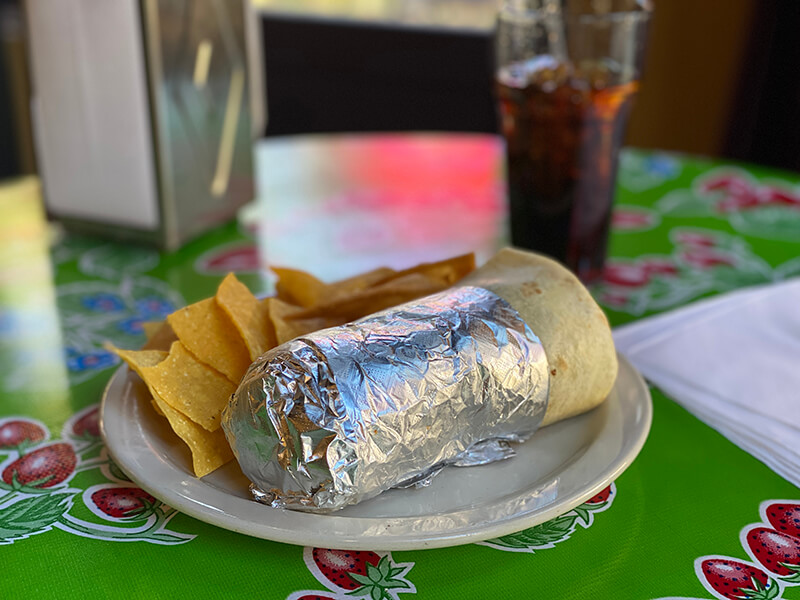 Originally from Carrboro, Carrburritos Taqueria (get it now?) has garnered a massive following over the years. Beloved by the press and patrons alike, their first location was so successful that they decided to open up a second. Luckily for us Norman-ites, the fresh and funky flavors of this renowned joint were brought to none other than the town of Davidson in 2013. Aside from serving ridiculously good eats, Carrburritos prides itself on being family-owned and operated. Without exception, every aspect of the establishment from food preparation to service is imbued with love and care. In the kitchen, you'll find only the highest quality ingredients. On the table, you'll find generous portions, all made from scratch. The counter and dining room are staffed with smiling faces, ready to top off your fresh salsa or refill your drink.
The menu at Carrburritos is uncomplicated, featuring tostadas, tacos, burritos, nachos, and quesadillas with your choice of eight delicious fillings. You'll also be able to try six different varieties of house-made salsa that are so addictive, they're even sold in 6 oz tubs. Thirsty? Don't worry. There are plenty of drinks to keep your plate company, including award-winning craft cocktails and margaritas. At under $10 for nearly all full-size entrees, it's is also a cost-effective option for those with large groups, or who just want to keep it casual.
Trust us when we say that the hype for this place is well-deserved, and the FOMO is more than warranted. Don't miss out on all that this restaurant has to offer.
Carrburritos 
445 S. Main Street
Davidson, NC 28036
carrburritos.com/davidson/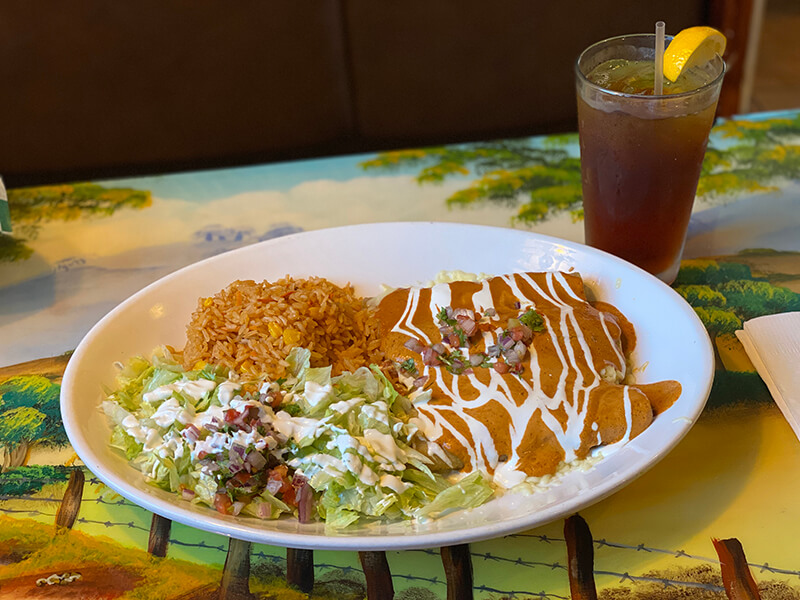 Just off of Highway 77 in Moorseville is a modest little cantina. Though it may not appear to be anything special from the outside, you'll be hit with a firey fiesta feeling as soon as you walk through the door. Barrel roof tile and gorgeous Talavera ceramics adorn the walls and counters, neon lights illuminate the glass bar shelves, and the mouth-watering aroma of roasted pepper fills the air. Atop hand-painted tabletops are sizzling hot cast-iron pans, wooden planks, and ceramic plates carrying smothered enchiladas, spicy fajitas, and so much more. Welcome to Del Sur Fresh Mex & Cantina. 
When a restaurant has good food, it's usually enough to ward off scathing Yelp reviews. But when a restaurant has good food and a fantastic ambiance, customers become returnees become die-hard fans. This is the key to Del Sur's popularity: it's fun. Whether it's thanks to the street corn, the mini cocktail umbrellas, or just plain magic, this eatery's atmosphere is always wired. It's a place where you can savor camarones, carne asada, and chimi-cheesecake the way that nature intended—surrounded by the laughter of your loved ones. So grab your friends, your family, and anyone else you fancy for a night that your facebook memories will never let you forget.
Del Sur
129 Gateway Blvd.
Mooresville, NC 28117
delsurfreshmex.com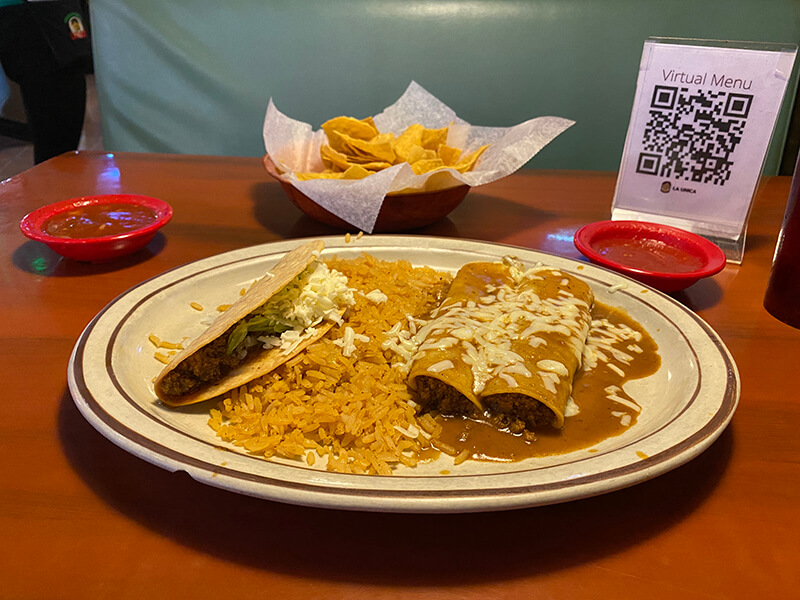 Serving the Huntersville area for over 13 years, La Unica is a classic among classics in the game of Latin American fare. Owner Willie Ceballos packed his things and left Mexico in July of 2000, bringing with him a simple dream, faith, and his experiences in the restaurant industry. Less than a decade later, he partnered up with businessman Martin Alcantar and achieved his goal of opening an authentic Mexican restaurant right here in North Carolina. The road to Ceballos' success was paved both by his determination, and dismay toward Americanized Tex-Mex. He wanted to provide a "hometown" experience to diners, featuring the rich and authentic flavors that he grew up with. "What I have on the menu is what you are going to get in Mexico," Ceballos stated in a 2012 interview. The restaurant's name, La Unica, is a reflection of this principle. Upon being founded, it was "the one and only" authentic Mexican cuisine in the area. 
Though the market for Latin-style food has exploded over the years, La Unica remains a prime destination amongst flavor-hungry diners. Its three additional locations serve as a testament to the quality of La Unica's cuisine and the unwavering loyalty of its patrons. We here at BoLKN are among the crowd. A certain writer asserts that out of the hundreds of chimichangas she's demolished in her lifetime (no, seriously. Hundreds.), La Unica's is by far the best. The same can be said for the rest of the menu, with countless 5-star reviews of the establishment's enchiladas, fajitas, and flautas on record. 
Words don't bring nearly enough justice to the food at La Unica, so we encourage you to taste it for yourself. After all, you know what they say: the proof is in the flan.
La Unica
16203 Northcross Drive
Huntersville, NC 28078
launicarestaurants.com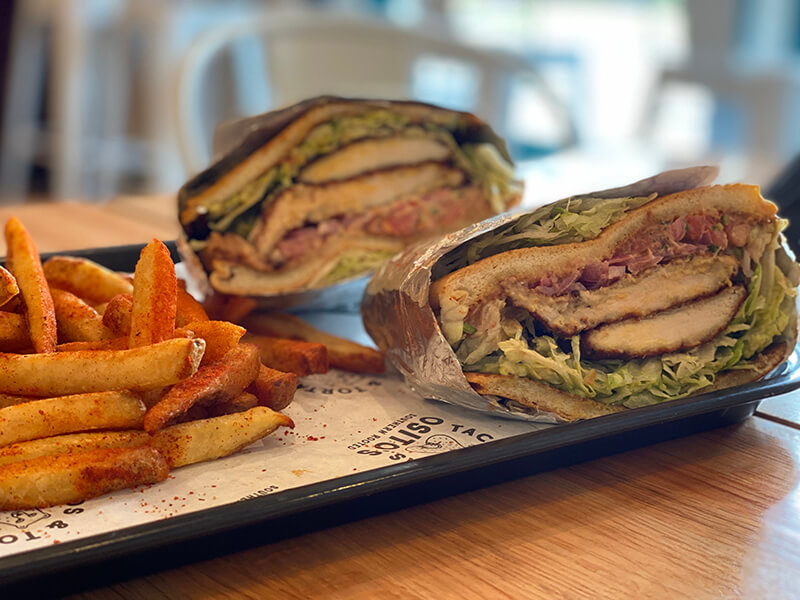 At first glance, the story of Osito's Tacos and Tortas isn't all that unique. A young man, inspired by his family and his love of tacos, opens a restaurant in hopes of sharing his culinary experiences with the world. Heartwarming as it may be, we get that this can sound an awful lot like the desperate ramblings of a failing Chopped contestant. However, the unassuming Osito's is not to be underestimated. Nicknamed "little bear" due to his culinary prowess and take-charge attitude, chef and owner Bobby has more cards up his sleeve than the average magician. 
Bobby's roots lie in the south, and he doesn't shy away from that fact. Rather, he embraces it, putting a warm, southern spin on classic Mexican dishes to provide a one-of-a-kind dining experience. Ever heard of a Street Corn Fried Shrimp Po'boy Torta? We're willing to bet not, but such creative combinations like crab cake tacos, masa fried corn dogs, and chorizo burgers are all characteristic of the cuisine that you'll find on Osito's' menu. Aside from offering take-out and delivery, they're also child-friendly (and apparently bearcat-friendly), so there's no need to leave your real babies or your fur babies behind. 
For a taste of Mexican cuisine like you've never had before, Osito's is the way to go.
Osito's Tacos & Tortas
20700 N. Main Street
Cornelius, NC 28031
ositostacostortas.com
Next time the craving for chips and salsa hits, treat yourself to something other than
Chipotle. Let the culinary entrepreneurs of Lake Norman show you how Mexican cuisine is really done.