Alino Pizzeria is a family-friendly pizza restaurant located at Merino Mill near downtown Mooresville, NC. Alino Pizzeria is a restaurant brand created by a visionary entrepreneur, Michal Bay.
Alino Pizzeria was voted the best pizza in the Lake Norman area by our email newsletter subscribers in 2023 and ranks at the top of the most popular restaurants in Mooresville, NC!
Read on to see what makes Alino Pizzeria so special.
Arriving at Alino Pizzeria
Alino Pizzeria is located just outside of downtown Mooresville in the Merino Mill complex. There is ample parking here at Merino Mill. 
Upon entering Alino Pizzeria, simply walk up to the counter and place your order. You'll meet a very friendly staff here at Alino.
The Vibe at Alino Pizzeria
Seating at Alino Pizzeria is banquet style. Long wooden tables invite you to come as you are and join family and friends for some of the best pizzas in town. 
Be sure to have a look at the custom pizza ovens behind the kitchen counter. These ovens were hand built in Italy and shipped here to Mooresville. They cook a pizza in about 90 seconds!
Dine indoors or outside at patio tables.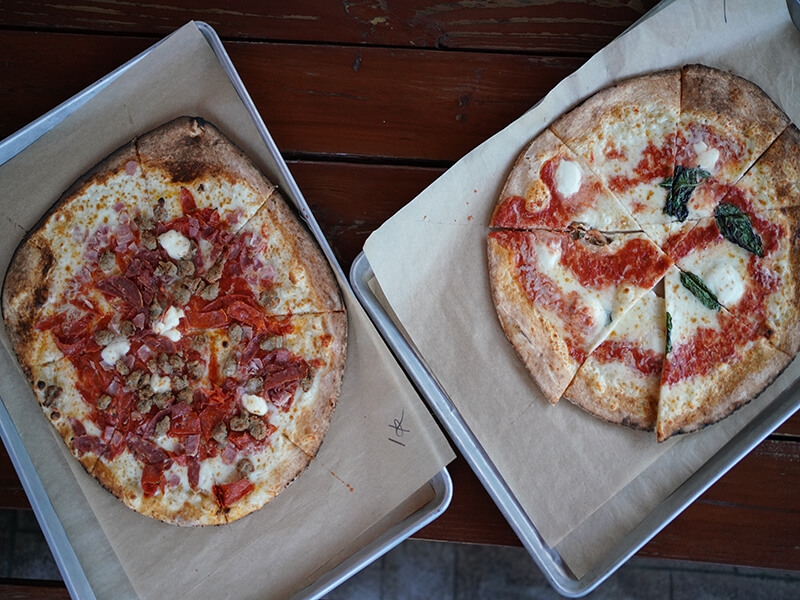 The Pizza at Alino Pizzeria
The pizza here is Napoletana. Alino uses only the freshest ingredients, and the dough is house-made and hand-tossed daily. Exquisite is the word that comes to mind!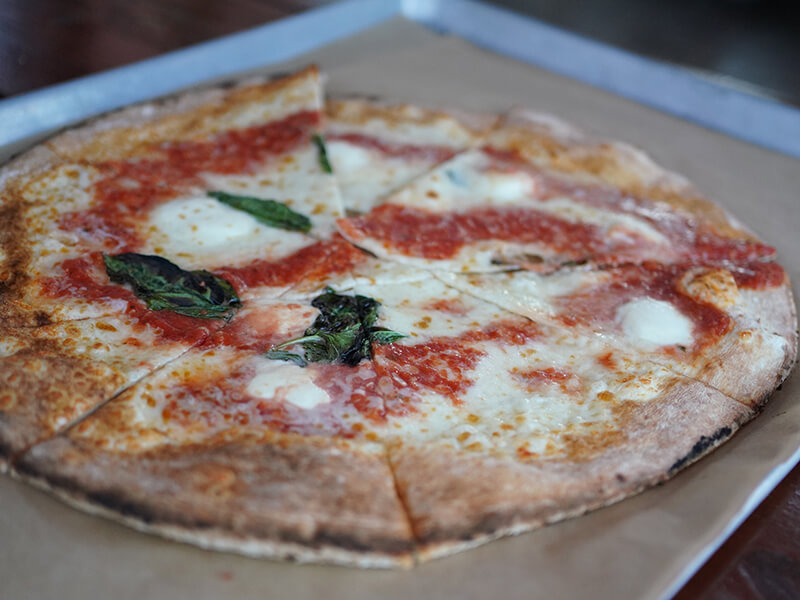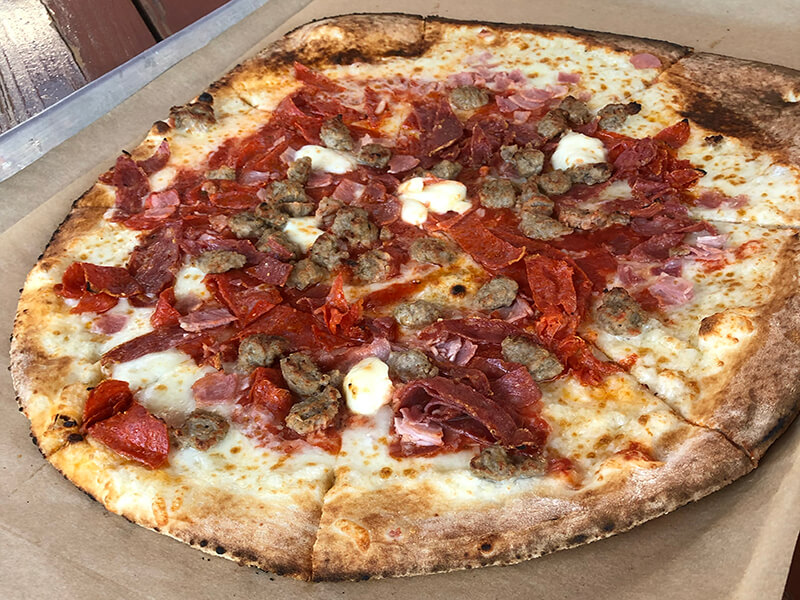 Wine and Beer at Alino Pizzeria
Choose a wine to go with your pizza, by the glass or bottle. Alino also has several beers available, including Peroni of course!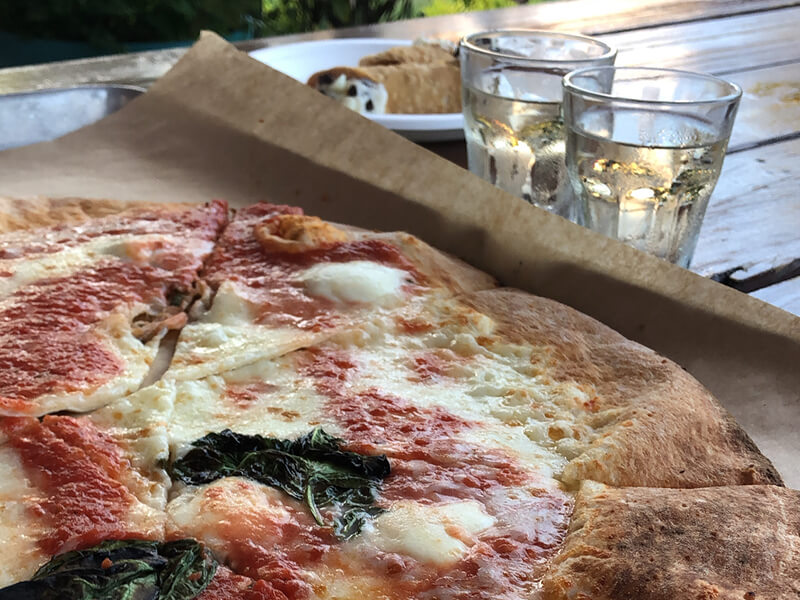 Desserts at Alino Pizzeria
Alino is known for its authentic gelato and house-made cannolis. The dessert case also features cheesecake and layer cakes!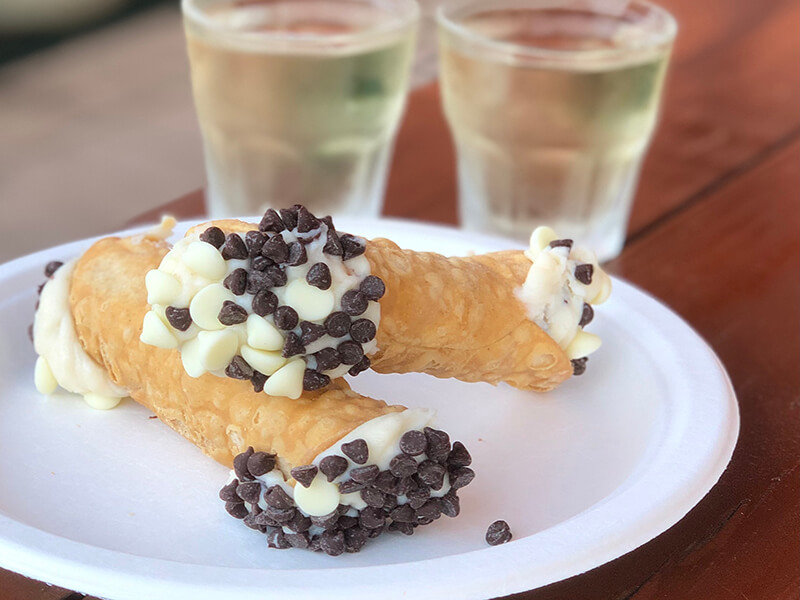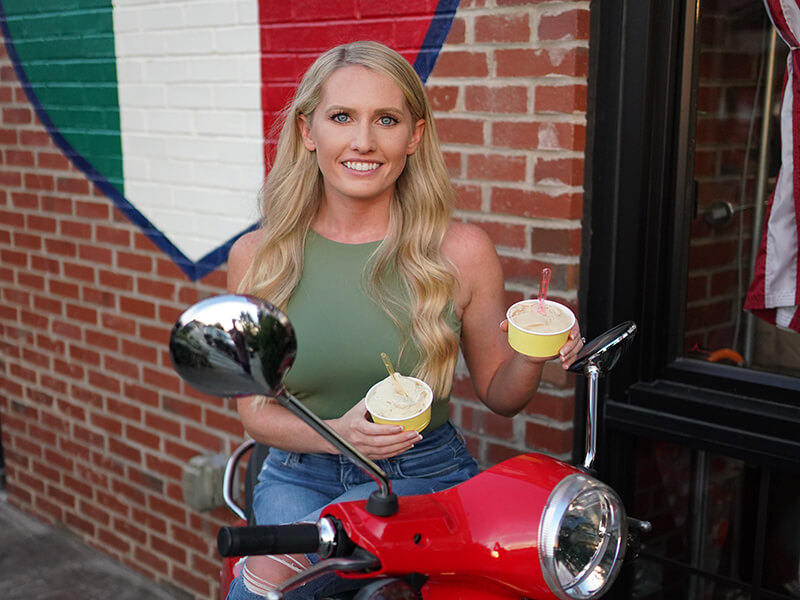 We highly recommend Alino Pizzeria! You really must add Alino to your list of pizza places to visit soon.
Address: 500 S Main St #401, Mooresville, NC 28115
Hours: Sunday-Thursday, 11 AM – 8:30 PM; Friday-Saturday, 11 AM – 9 PM.