Presented in partnership with:
Looking at the numbers, it is clear that Davidson College is a prestigious institution. U.S. News and Reports ranks it among the top 15 liberal arts colleges in the nation and among the top 10 for best teaching and best undergraduate research. While these numbers certainly reflect the college's respectability, it is impossible to completely quantify everything that makes Davidson College feel like home for its students.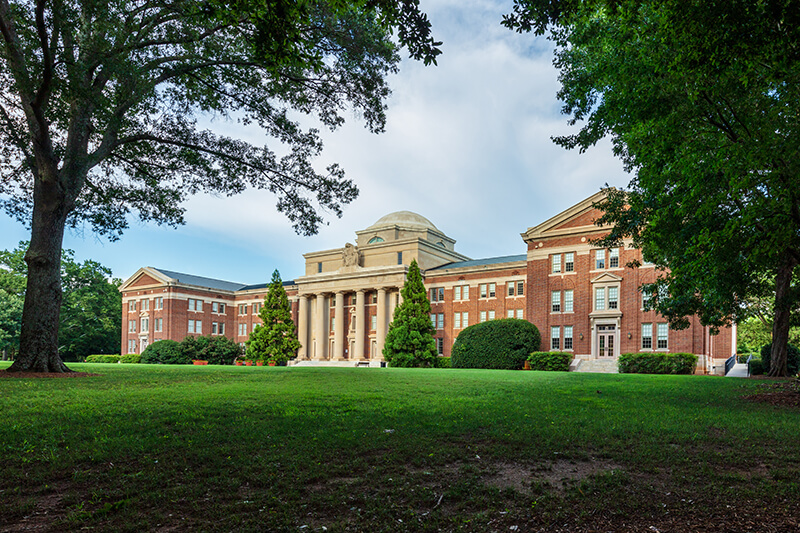 If one were to visit the campus they'd be greeted by a perpetually green and welcoming lawn holding an abundance of Davidson College's distinct red-brick buildings. Just across the street from the college is the town of Davidson's main street. The stores here are mostly small businesses that are consistently welcoming and engaged in the community (sometimes in the form of hiring college students)! There is also a CVS and Ben & Jerry's, which provide walking-distance access to any drug store items students might need and — even more importantly — ice cream. In the spirit of providing rankings, the town of Davidson was listed among the top 10 places to live in North Carolina by Niche.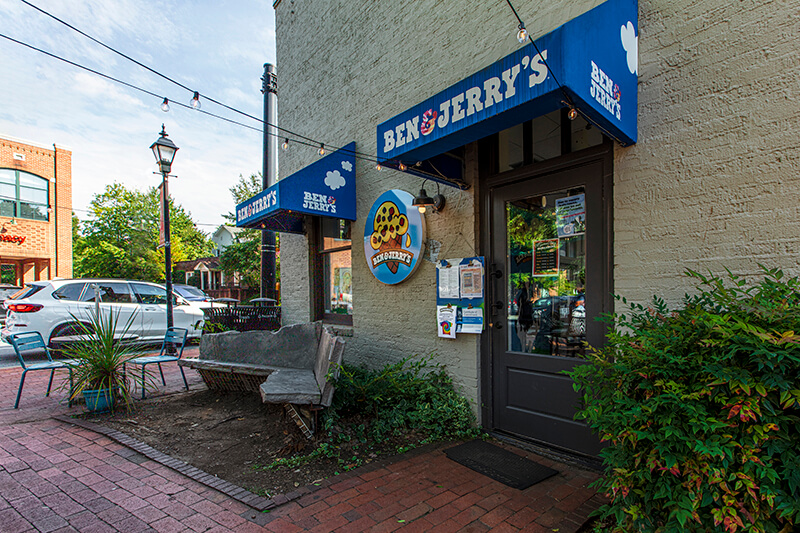 Beyond the beautiful atmosphere, Davidson College provides innumerable opportunities both during and beyond a student's time there. From top-notch academics taught by professors interested in engaging with students to Division-1 sports and a long list of extracurricular activities, students are sure to find their passions and equip themselves with the necessary skills for life after college. Read on for a complete overview of Davidson College with everything from historical facts to details about its academics, athletics, activities, and what makes Davidson College truly unique!
Davidson College was founded in 1837 by the Concord Presbytery and remains affiliated with the Presbyterian Church to this day. However, from its founding, the college has remained committed to educating students regardless of their religious background. The school is named after the man who purchased the land for the institution, William Lee Davidson II, who was also the son of the Revolutionary War Brigadier General William Lee Davidson. Davidson College has expanded over the years and now has an annual enrollment of approximately 2,000 students.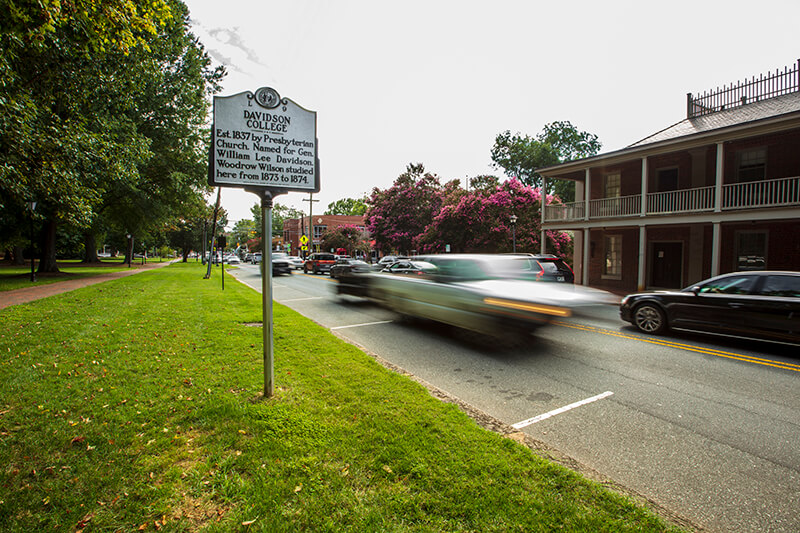 The Davidson College library maintains copious records of the school's history and continuously adds to this collection to make sure it remains up to date. A full picture of Davidson College's history can be found on their website, but before we completely move on to what being a student looks like today, here are a couple of fun historical facts about the school:
Davidson College Well:

When Davidson College was first founded, numerous wells existed around campus providing water to the school's residents. Today, only one of these wells remains. While it is no longer functional, it has cemented itself in Davidson's mythology. Rumor has it that if two people kiss by the well, there just might be wedding bells in their future.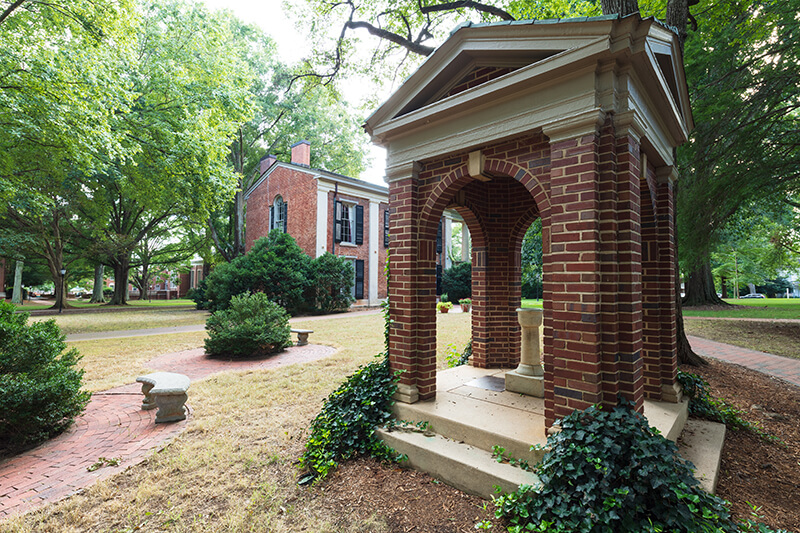 The Cake Race: This tasty tradition began in 1934 when the track coach at the time was looking for new members and mandated all incoming freshmen participate in a 1.7-mile race around campus. In order to give the race an incentive cake was offered to the winners as well as rewards from local businesses such as haircuts or tickets to the movies. Today the race is entirely optional, but unsurprisingly many first years choose to participate in the hopes of walking away with a cake generously donated by a Davidson community member. Nearly a century after the tradition began there remain at least 50 cakes donated to the cause every year.
Davidson College has 31 different majors and 40 different minors to choose from. While most students find a path they love among these options, the college also offers the opportunity to design and personalize a major should someone want to pursue a specific subject or concentration that does not have an established department. Unlike some larger schools, Davidson College does not require that students declare their major until the end of their sophomore year, giving everyone plenty of time to explore different majors.
Currently, the three most popular majors at Davidson College are political science, biology, and economics. Regardless of the relative popularity of each major though, Davidson College is well known for its academic quality across the board. Part of what ensures said quality is the wide support network that every student has access to. Small class sizes mean professors are individually invested in each student and always available to help. In many cases, this help often extends to career and life advice as well. Each student also has an academic advisor who aids them in selecting classes and gives them career advice specific to them. Finally, Davidson offers a free peer tutoring program that can help with any subject someone might be struggling with.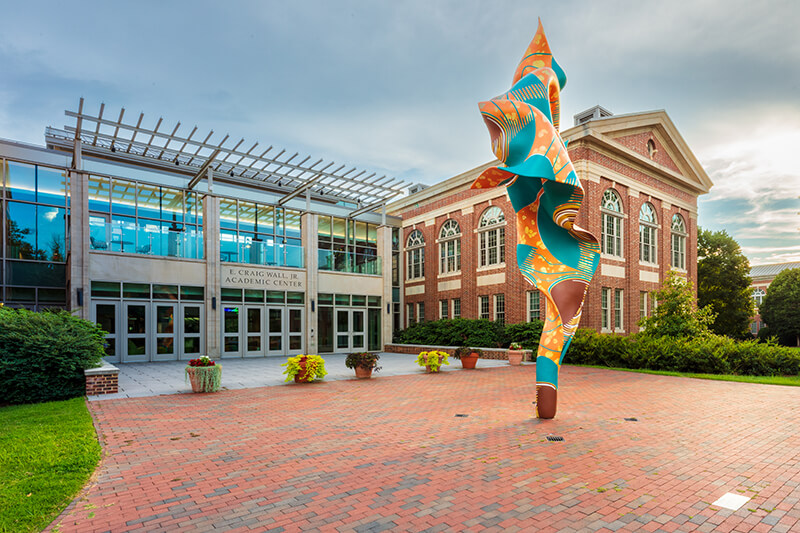 A large amount of trust is also given to Davidson College students due to the school's Honor Code. Every Davidson College student signs the code at the beginning of their first year and their signatures are displayed in the main academic building for the remainder of their four years. In practical terms, this means that professors trust students to maintain their academic integrity and in turn are often fairly relaxed when it comes to their rules regarding taking exams. The Honor Code also extends to everyday life at Davidson College and it is not unusual for students to leave items lying around campus as they trust they will be there when they return.
One of the benefits of Davidson College being a college rather than a university is that all research opportunities are reserved for undergraduate students. These opportunities range from assisting a professor with their research studies to creating your own project with a faculty mentor and getting funding from the school. The Davidson Research Initiative (DRI), which takes place each summer is the biggest fellowship students go through to fund their research. It offers students a generous weekly stipend, free housing, and funding for their research projects. DRIs are available for every subject, but there are also other specialized grants for specific academic areas.
Every subject also offers the chance to complete a thesis, which qualifies students to graduate with honors or, in rare cases, high honors. These projects can be anything from academic papers to lab research to performances.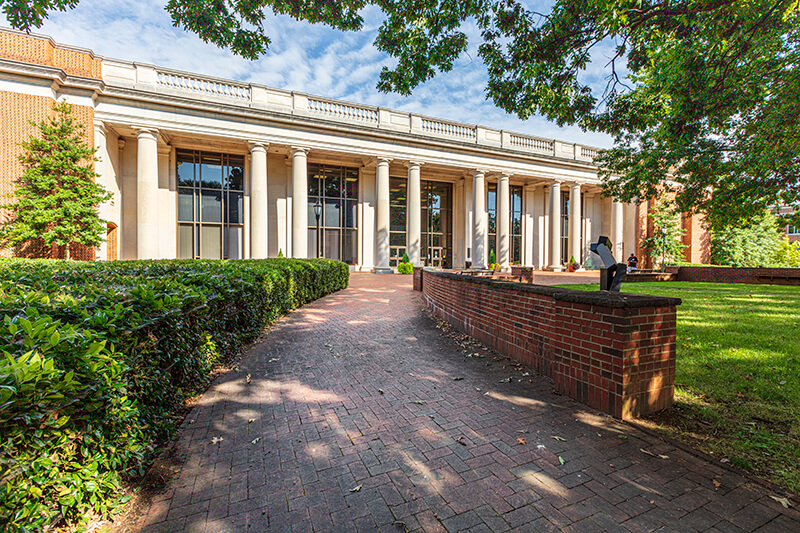 Davidson College offers longer-term study abroad programs in the fall semester, spring semester, and over summer break. There are 125 different programs across 50 countries. Ten of these programs are led by Davidson College faculty. Whether you're interested in going somewhere rural or urban, taking classes in English or a foreign language, or staying in an apartment or with a host family, there are options for you.
And not all study abroad programs require a passport! Davidson College also has domestic programs such as "Davidson in Washington," where students take a course in political science while completing an internship in Washington D.C., and "Davidson in Silicon Valley," which focus on immersing students in the tech-centric world of the Bay Area.
Finally, students who want to experience going abroad but who don't want to sacrifice an entire semester at Davidson College might find the Dean Rusk International Travel Grants to be the perfect in-between. These grants provide funding to travel to the country of your choosing over winter break or summer break. They are designed to help students in a wide variety of areas including research, their studies, or students looking to complete an internship or service project abroad.
The Betty and B. Frank Matthews II '49 Center for Career Development — more colloquially known as the Career Center or the Matthews Center — is focused solely on helping Davidson College students and alumni reach their career goals. Their staff each has specialty areas of focus so that students can meet with someone who knows the ins and outs of the particular field they are interested in. They also have employees focused on helping students prepare for graduate school, medical school, and law school, as well as others who can help people apply to prestigious post-college scholarships such as the Rhodes and Fulbright scholarship programs.
Davidson College students and alumni also have access to Handshake, which is essentially a massive online job posting board. On-campus employment opportunities, internships, and full-time positions are all offered on the site. Finally, the Matthews Center brings in many successful professionals and recruiters to meet with students. Given the small size of the school, it is almost always possible to introduce yourself personally to these guests and ask them questions.
For the more entrepreneurial-minded students, the Jay Hurt Hub for Innovation and Entrepreneurship at Davidson College is truly one of Davidson College's most unique resources. The building is a center for innovation and connects local companies to students interested in business. These local businesses can pay to use the Hurt Hub as a coworking space and can also hire Davidson College students to help on their projects. For students, the building is both a unique place to study and an invaluable opportunity to work with great startups.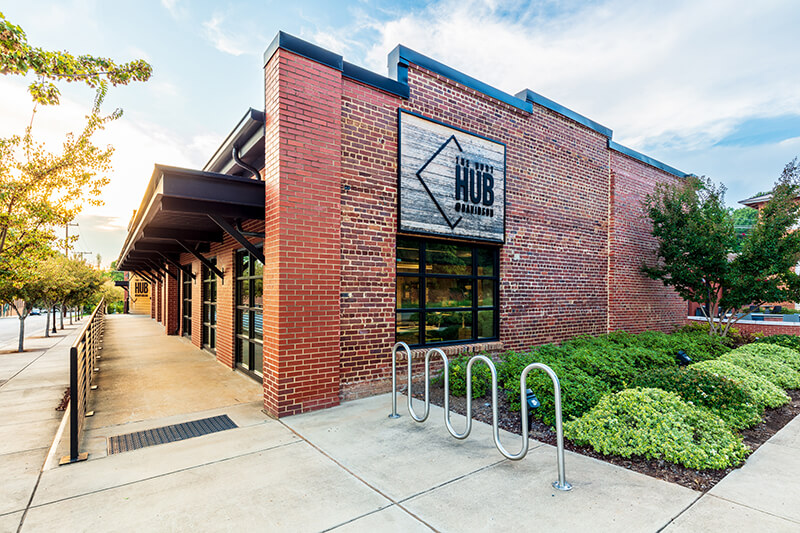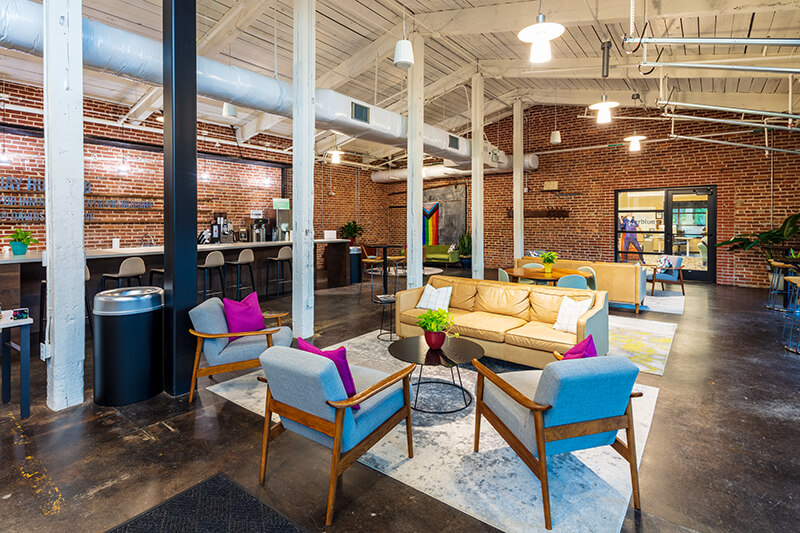 The Hurt Hub also supports students' own businesses by offering them various funding opportunities and the chance to work with a mentor. For those who have an interest in business but who don't yet have a business themselves, numerous workshops on everything from WordPress to data visualization are available either in person or online.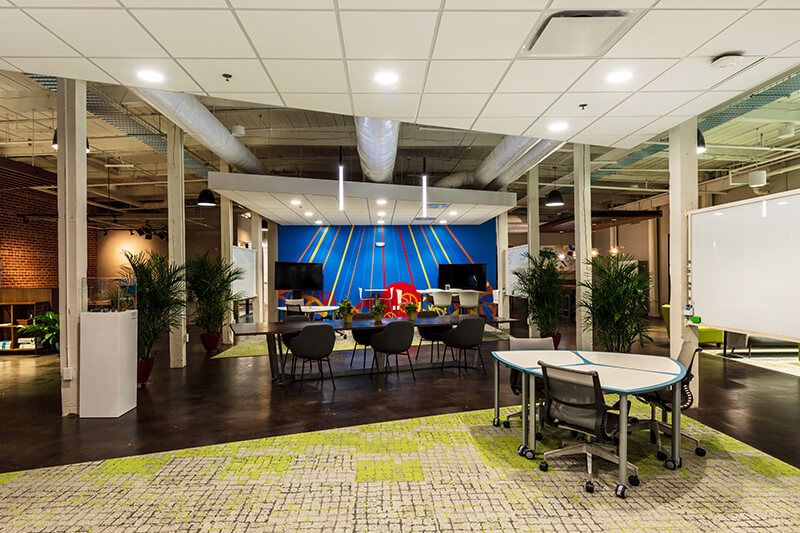 Davidson College competes in NCAA Division-1 athletics in the Atlantic 10 Conference. Despite competing against schools with drastically larger student bodies, Davidson consistently holds their own. Indeed, Davidson is perhaps best known for its men's basketball team, which produced NBA All-Star Steph Curry. Just this past year the men's basketball team placed second in the A-10 tournament, competed in the March Madness tournament, and won four A-10 awards including player of the year and coach of the year.
Davidson College offers ten men's D1 sports (baseball, basketball, cross country, football, golf, soccer, swimming and diving, tennis, track and field, and wrestling) and nine women's D1 sports (basketball, cross country, field hockey, lacrosse, soccer, swimming and diving, tennis, track and field, and volleyball). About 25% of the student body are D1 athletes.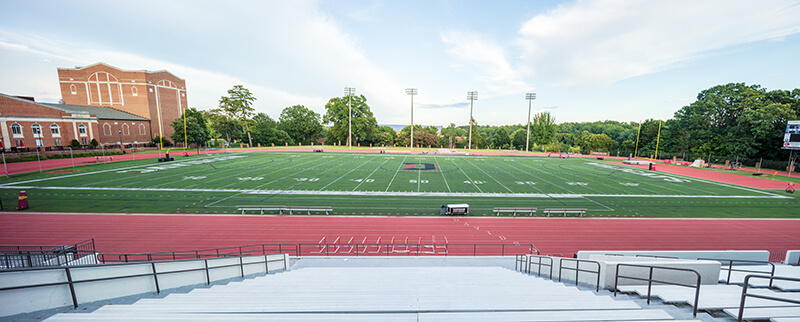 Despite the reputation that many collegiate athletes are brawn over brains, Davidson College scholar-athletes consistently show dedication and success in both their schoolwork and their teams. For instance, if one returns to the example of Steph Curry for a moment, he left Davidson College before graduating to pursue professional basketball. While many schools still retire the jerseys of players who did not graduate but went on to play professionally, Davidson refused to do so until Curry finished his course load. His jersey will be officially retired on August 31st, as he graduated this past May by working with Davidson College professors remotely.
Davidson College encourages its students to maintain a healthy lifestyle regardless of whether they participate in D1 sports. To that end, all non-varsity athletes are required to complete one team sport and two "lifetime credits," which are usually fulfilled by taking a class offered through the Physical Education, Campus Recreation, and Wellness Department.
In terms of team sports, Davidson College offers four intramural leagues each semester. However, most students get their team sport out of the way almost immediately by participating in freshman "Flickerball," which is a Davidson-invented sport that is similar to flag football. Teams are made up of different residence halls and are coached by upperclassmen. It is a great opportunity to make new friends early on in one's time at Davidson. In addition to the official intramural sports that count as a P.E. credit, there are also certain clubs with athletic focuses like the Ultimate Frisbee team and the Equestrian team.
The classes that fulfill "Lifetime" credits are even more varied and diverse than the intramural teams. The current most popular class for many years running is Cardio Dance, which has a consistent fan base among students and leaves many returning to the class just for fun. Should students want a more mellow option there are also classes in meditation and yoga, and those wanting to complete the credit on their own time can follow a Bingo board of different activities beneficial to one's physical or mental health. This demonstrates another example where the Honor Code comes in handy as the PE department trusts students will complete the Bingo card honestly.
With over 200 student organizations, there is no shortage of extracurriculars to pursue at Davidson College. The school also generously funds any established club so it can pursue its mission. One percent of every student's tuition is allocated to student organizations. The Activities Tax Council, which is made up of students, allocates this funding to different clubs depending on how much money they need, how long they have existed, and how many students their work affects.
While there are a vast number of clubs ranging in their focus from S.T.E.M. to the arts to religion to politics to those just meant for fun and pretty much any topic in between, it's also very easy to start your own club. All you need is a few other people who are interested in the same thing!
The largest club on campus is the Student Union Board. While not the largest in membership, this organization puts on hundreds of events open to the entire student body each semester. These activities can be anything from cake decorating classes to ax throwing to just providing free food trucks. They also organize free field trips to fun places like the local amusement park Carowinds.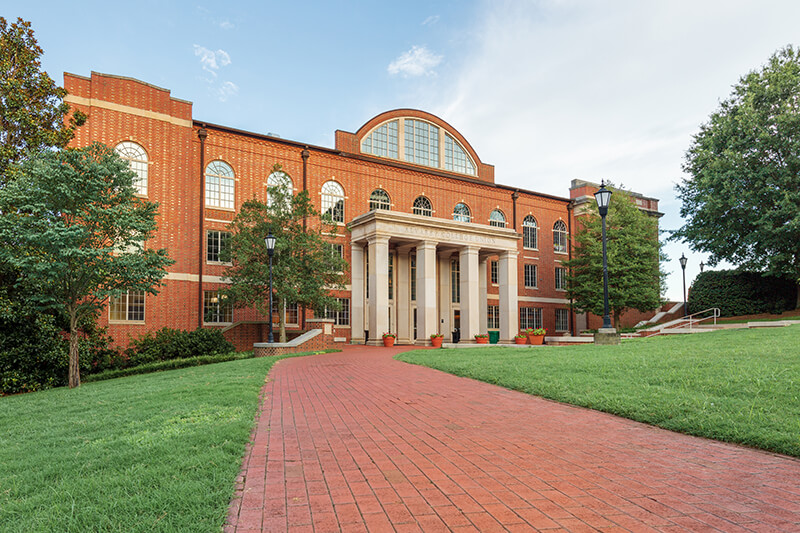 Finally, it would be impossible to talk about Davidson College activities without talking about Lake Campus. This is an area of land right next to the beautiful Lake Norman that is owned and maintained by Davidson College. While no actual classes are taught here (barring one yoga class through the PE department), you'll always find plenty of students enjoying its beach on any remotely nice day. Another one of the school's clubs, Davidson Outdoors, also provides kayaks and paddle boards to explore the lake.
Davidson College is truly a Lake Norman and North Carolina treasure! Learn more about Davidson College at www.davidson.edu.