Subscribe to Lake Norman's #1 Email Newsletter! – Click Here
If you're one of those people (like me) who complain about too many chain restaurants and not enough family-owned places around, then you're going to love this:
The Counter is a new upscale deli in Mooresville that is family-owned and operated!
I had an opportunity to visit The Counter recently, and let me tell you – it is REALLY good.
Owners Don and Diane Pfeil owned and operated a successful restaurant in New York for 23 years before moving their family to North Carolina.
They've resided in Mooresville for nearly 20 years now. While calling Lake Norman home, Don and Diane shared in all of our frustrations with the lack of high-quality, family-owned restaurants in the area.
But, rather than complaining about it on social media, they decided to actually do something about it.
The Counter was born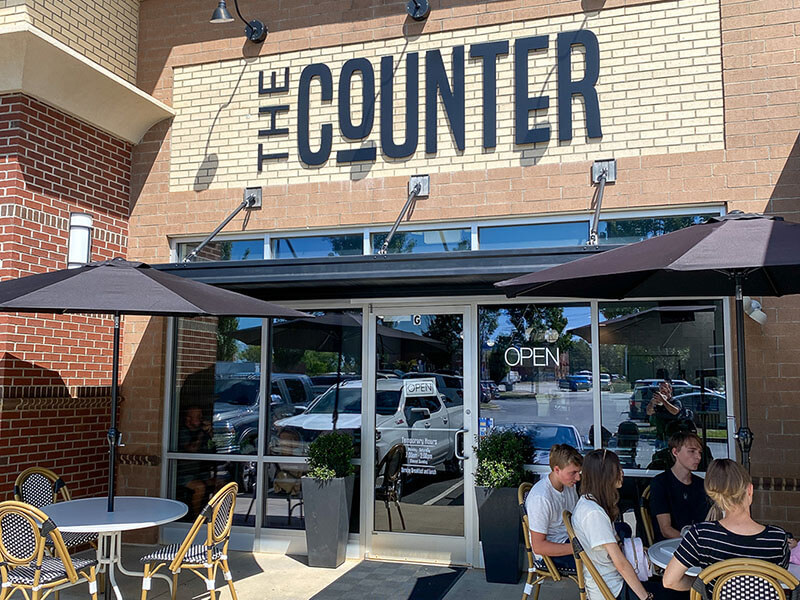 The Counter offers both breakfast and lunch menus. I chose lunch.
When I arrived, the restaurant was nearly full. A good sign! I even ran into my friend Sheldon Hipps, the co-owner of HSquared Carpet Cleaning. (They're the best!)
The Counter is conveniently located on Brawley School Road, near The Point. There are a couple of tables outside for those who prefer dining al fresco.
Inside, the atmosphere is bright, airy, and new. The design is contemporary and clean and the overall impression is that of a premium establishment.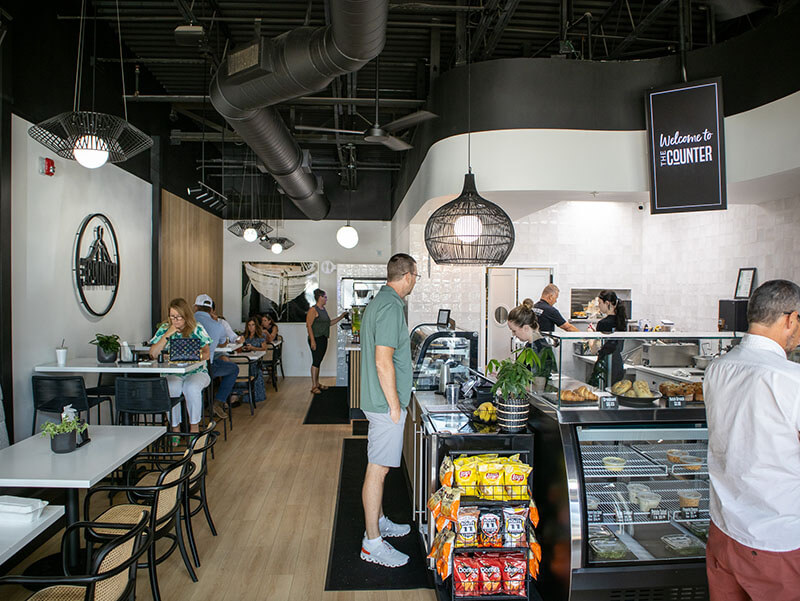 I couldn't just try one thing here, so I ordered two sandwiches and planned to bring leftovers home.
"Hot Italians" caught my eye. A chicken or meatball parmigiana smothered with marinara and fresh mozzarella then sprinkled with pecorino romano. Served on Italian hero.
I chose the meatball parmigiana. It was divine.
Of note: The bread is out of this world, and its source is a secret. All I know is that it's sourced from another state.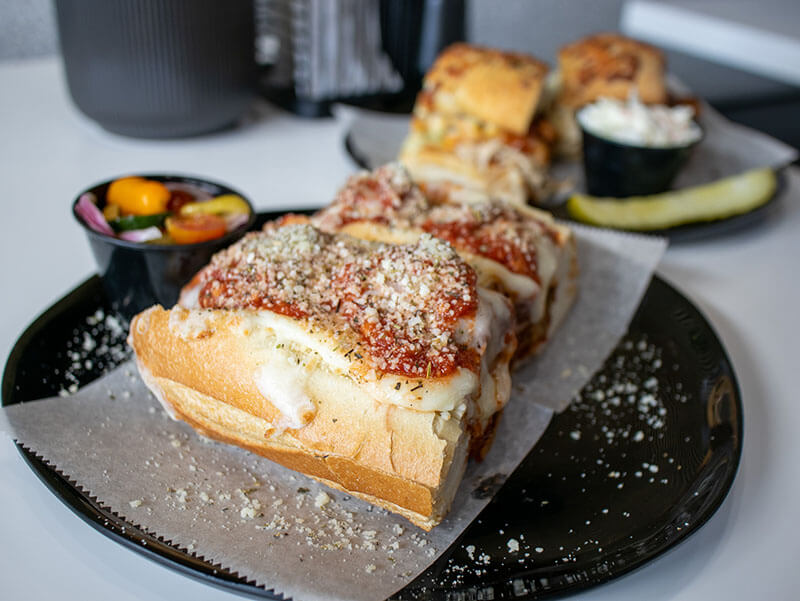 My second choice was the Fire Bird Press. Roasted turkey topped with applewood smoked bacon, roasted tomato, three-pepper cheese, and creamy avocado spread. 
A unique sandwich – it was amazing.
The bread is focaccia, and it is also excellent.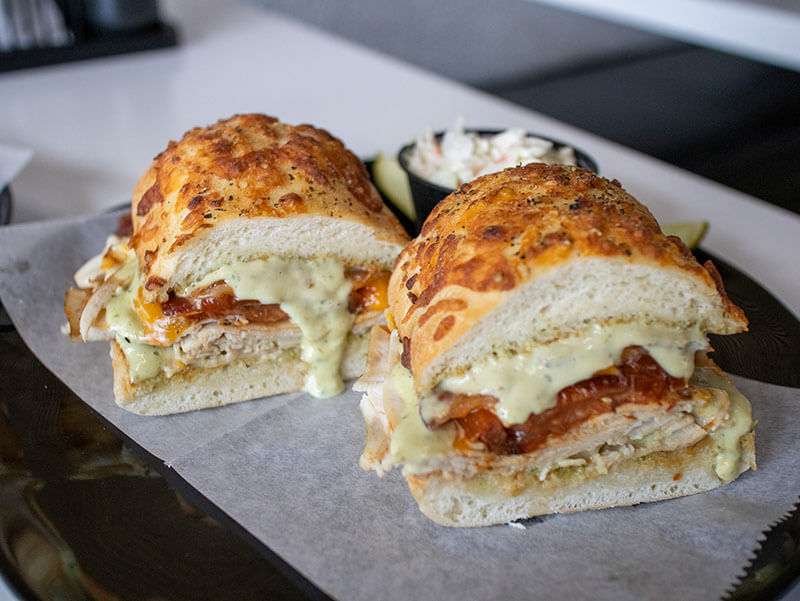 The Counter is a great addition to the list of our favorite restaurants in Mooresville, NC.
These sandwiches were absolutely awesome! I enjoyed everything about my visit to The Counter, and highly recommend you add it to your list of places to visit soon.
Foodies, you're going to love it here.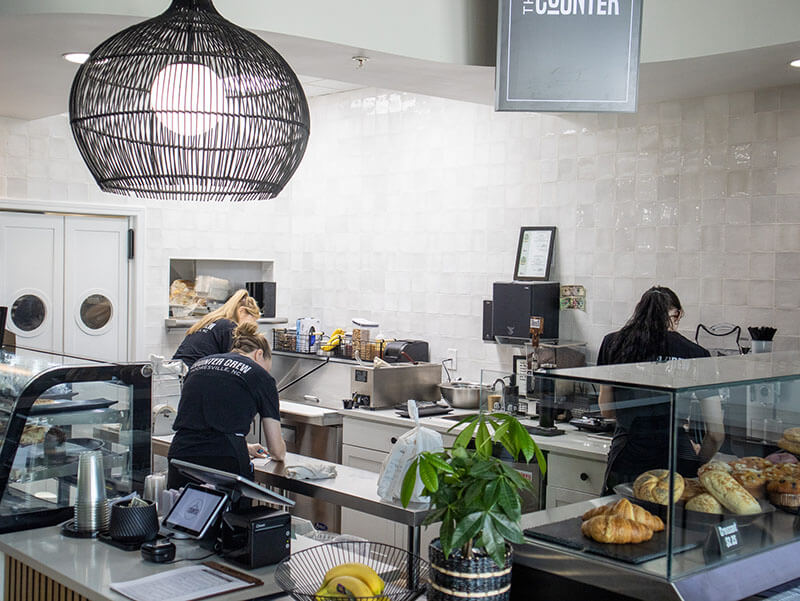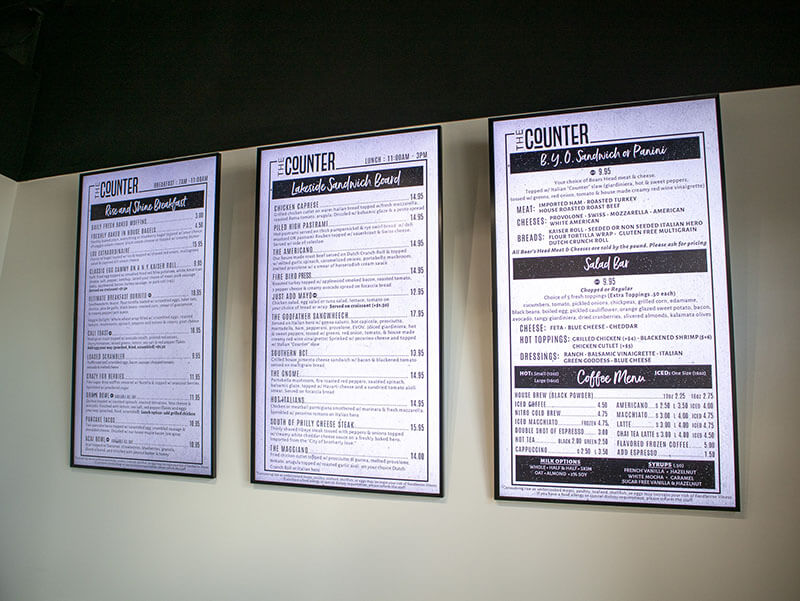 I haven't tried their breakfast menu, yet. If breakfast here is anything like lunch, it is a must-try.
A full coffee bar offers nitro cold brew, iced macchiato, lattes, and Americanos to name a few. 
Grab and go is also an option with a deli case featuring prepared salads. Other items on the menu include burritos, bagels, and kaiser rolls.
The Counter
Address: 1098 Brawley School Rd G, Mooresville, NC 28117
Phone: (704) 360-2347
Hours: 7 AM – 3 PM, Monday – Saturday; closed Sundays.
About the Author:
Jeff Hamm is the creator and producer of The Best of LKN, an online platform that highlights the best businesses, places to go, and things to do around Lake Norman, North Carolina.
He's also the founder of Epic Journey Media, a marketing agency that specializes in serving local businesses.
And… a Real Estate Agent affiliated with Keller Williams Realty – Lake Norman.
When he isn't editing podcasts, building websites, or writing blog articles & email newsletters, you can most likely find him taking walks with his dogs Sam and Maisy.