By the mid-1900's, the American South had become a bustling hub for the textile industry. The vast majority of the region was populated by company-owned mill villages, which employed thousands of proud labormen and their families. As a pioneer of synthetic fabrics, one such company, Burlington Industries­, saw rampant success that would soon see it dominate the Carolinas. Though it reigned supreme for a number of years, Burlington eventually lost its hold on the textile industry with the globalization of trade and the increase of foreign imports. In 2001, the company was forced to declare bankruptcy and abandon its mills, leaving nearly two centuries of history to wither away. What was once the heart of the American south deteriorated in its neglect—until a decade later, when an entrepreneur's spur-of-the-moment purchase would grant it a second chance.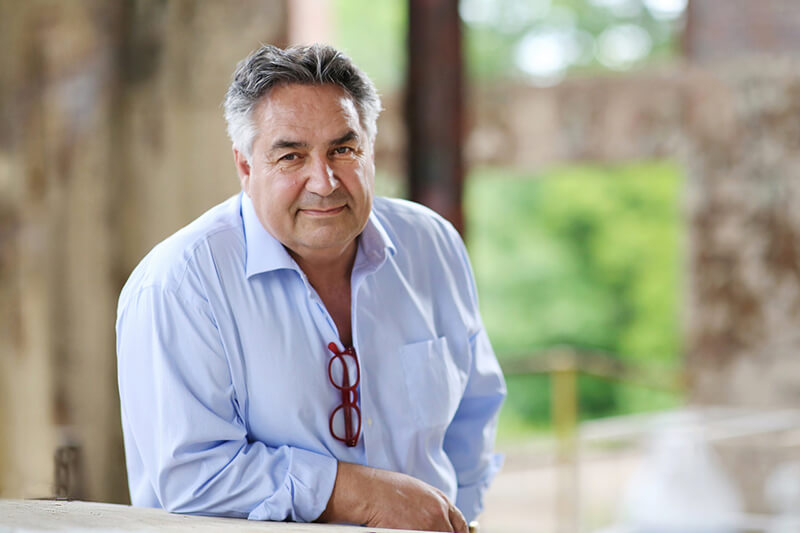 Raised in the small Mesopotamian village of Bellick, Michal was born into a family of nine children. Determined to support them, he left home at the age of 16 and began searching for a job. Throughout the years his work evolved, sending him to locations throughout Europe and Asia. Until 1996, when Michal suffered a devastating loss due to the outbreak of Mad Cow Disease. With nothing left to lose, he decided to start a new life in America and take up a job as a door-to-door salesman. His travels took him from New York to Atlanta, Atlanta to Miami, Houston, Dallas, and Jefferson GA where a chance meeting sparked a series of opportunities that would eventually lead him to purchase the Merino Mills complex.
After being offered a blind, all-cash deal on the Mills, Michal was left with little time to deliberate. He decided to take a chance and purchase the property, hoping that his years of real estate experience would be enough to salvage it. Miraculously, the buildings were structurally sound, and looked to be in need of no more than a little elbow grease. Michal immediately began renovating the 1.1 million square-foot estate with a special goal in mind: to preserve the rich history of the Merino Mills. While he wanted to create something new, Michal wanted to keep the building's significance within the community intact. Renovations were focused on simply retrofitting the space, leaving the exposed brick, worn paint, steel beams, antique hardwood and graffiti (at least, the more tasteful bits) largely untouched. The original components of the Mills meld with the new, minimalistic construction to create a beautiful, rustic environment that's loaded with character.
Since its renovations began, the Merino Mill has only risen in its status as a community staple. Two award-winning restaurants, multiple retail shops, an antique mall, a co-working entrepreneurial center, and other such attractions now call this spot home; with such a diverse scope of interest, it should come as no surprise that the Mill averages over 110,000 monthly visitors. In the same vein, there's so much going on at this destination that even seasoned patrons may not have experienced all that it has to offer. We here at the Best of LKN have had the pleasure of sitting down with Michal for a conversation and then touring this joint many a time. Allow us to show you around; welcome to your ultimate guide to Merino Mill in Mooresville.
At the time of the Mill's inception, Mooresville was severely lacking in the food department. Fresh and authentic cuisine was hard to come by, making the location rather inconvenient for residents and passers-by alike. Keen on enlivening the community, Michal Bay took it upon himself to import some flavor in the form of two brand-new, no-fuss eateries. You won't find any gimmicks or cheesy slogans at the Mill's restaurants—their menus are uncomplicated, showcasing the goodness of simple food and high-quality ingredients without the unnecessary fluff. As if that weren't good enough, both restaurants are equipped with a full bakery and bar.
The Barcelona Burger & Beer Garden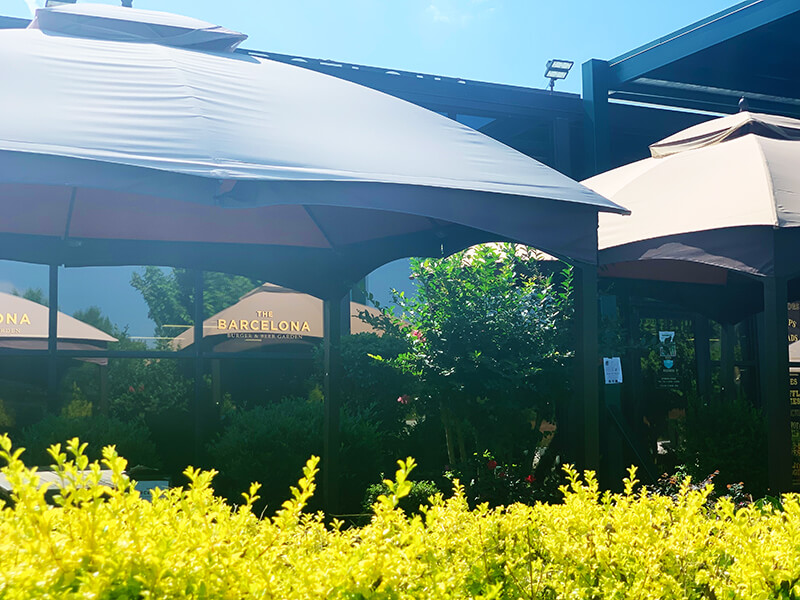 It's pretty hard to mess up a burger, but what's even harder is perfecting one. Nonetheless, The Barcelona Burger & Beer Garden has truly mastered the art of burger flipping—and no, that isn't an exaggeration. In a 2021 article by MSN, the Barcelona Classic burger was rated the best burger in NC in addition to its already massive assemblage of glowing reviews. Barcelona's superior ingredients and attention to detail never fail to impress. Despite burgers' notorious reputation for being heartburn-inducing greaseballs, these hand-pressed, certified angus beef patties win the goldilocks award for size and freshness. Even when paired with a savory basket of truffle fries, they're an invigorating treat that won't ruin your appetite for dessert. Trust us: you'll want to save room for the cannolis.
I have to admit, I laughed out loud the first time I heard Michal tell the story of Aliño Pizzeria's origin. Not because it's an inherently funny story, but because of the way that Michal so nonchalantly mentioned his traveling to Italy and learning how to make pizza. It was no grand affair, just an instance of Michal being the driven and genuine soul that he is. True to his nature, Michal founded Aliño upon the principle of authenticity. The public quickly took to the pizzeria; It was a smashing success before it ever opened its doors thanks to Michal and his staff's dedication to quality, and the same remains true today. Every pizza is scratch-made by knowledgeable chefs, using Napolitana recipes and techniques imported directly from Italy. Patrons flock to Aliño to experience and re-experience their delectable sauce, expertly-arranged toppings, and heavenly crust. And the cannolis.
"So, I went to Italy, learned how to make pizza,
bring all the equipment from there, open the pizzeria."

Main St. Antiques & Design Gallery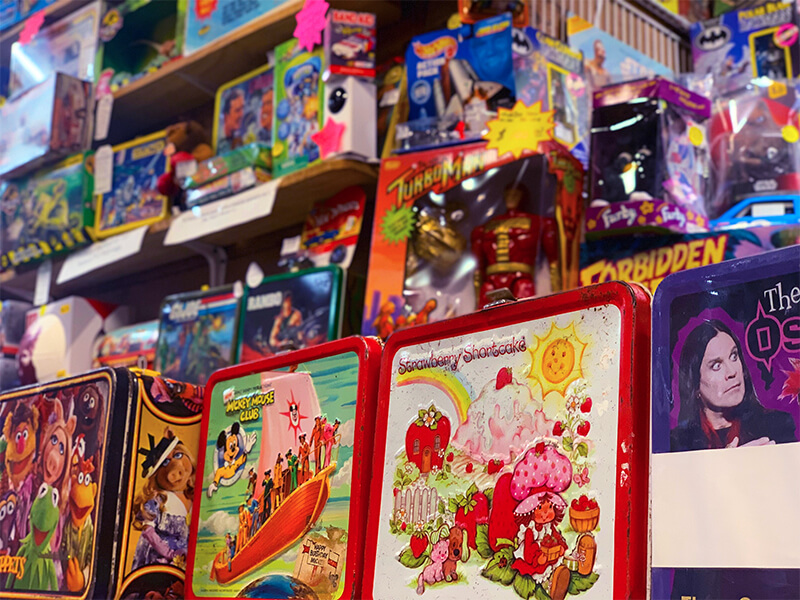 An antique store in an antique building. How cool is that? With a span of over 80,000 sqft of floor space, Main St. Antiques & Design Gallery is a wonderland of antiques, vintage goods, and original artwork. The ever-changing stock ensures that each visit will be a unique one, but standard items like clothing and accessories, custom upholstery, home décor, antique furniture, collectible items, vintage media, and limited-edition merchandise are almost always up for grabs. Those interested in unloading their product are welcome to rent booth space and enjoy the assistance of the gallery's own staff. One of the biggest upsides to Main St. is that vendors need not be physically present in order to sell, so sellers can rest easy knowing that shoppers will always have access to the full range of inventory.  Whether your game is hunting for treasure or selling it, Main St. Antiques & Design Gallery makes for a fantastic weekend activity.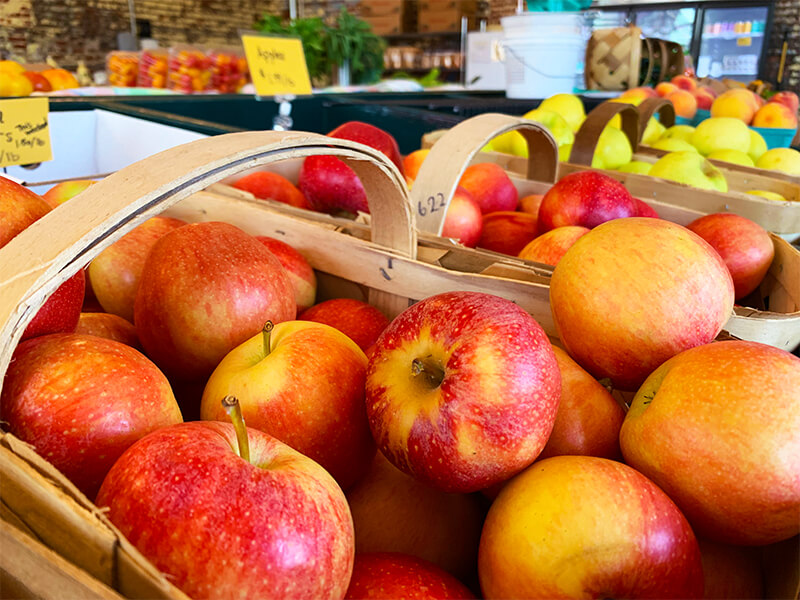 Another wonderful weekend endeavor hosted by Merino Mill is the Merino Mill Market, a pop-up market offering local farmers and entrepreneurs a chance to showcase their goods every Friday from 5-7PM, and on Saturdays and Sundays from 10AM-1PM. The market is a fantastic way to support local businesses while getting your hands on fresh produce, baked goods, locally-crafted beverages, and specialty items. Frequent vendors include Bush n' Vine, Barbee Farms, Copain, Your Mom's Donuts, and a variety of other independent organizations. One such business is that of Squeeky Scrubs, a healthy and homemade skincare venture owned by tenacious siblings Maya and Colin Bradley. The young pair are yet another example of the Mill's philanthropic impact; up-and-coming entrepreneurs are connected with curious consumers, giving folks a chance to expand their horizons whether they're in front of or behind the counter.
The Mill is also pleased to present the studio of decorated artist Leandro Manzo, Defined Coffee (coming soon), Nest & Bower home décor, Native Ceuticals, and Soul Wellness Holistic Center.
This section is sponsored by our team's crippling cannoli addiction. Want to become a sponsor? Click here to find out how you can support the BoLKN.
Merino Mill has become a hotspot for neighborhood commerce and recreation, but that's only the tip of the iceberg when it comes to the Mill's facilities.
MillWorks Coworking community

MillWorks, scheduled to be completed in 2022, is a co-working entrepreneurial space that will house a number of businesses ranging from start-ups to international corporations. Its revolutionary design resembles a neighborhood, with bright open aesthetics, spacious quarters, and a tight-knit atmosphere. The 2-floor complex is intended to be an incubator of sorts that will encouraging mingling, forge partnerships, and facilitate sympathetic experiences. Ventures big and small will be able to support one another as they continue to grow, evolve, and in due time, triumph.
Though it's still under construction, MillWorks is already nearing its capacity, having only a few spaces left available. Among the tenants already on the roster, notable members include Greenworks, Hitachi, Susie Films, Fiskars, Med-Sell, OLPR, Suncast, and Epic Journey Media, to name a few.
If the Mill is starting to sound like the perfect venue for your next special occasion, you're in luck. Last but not least on our grand tour of Merino Mill is the event hall. Exposed nineteenth century brick, fantastic acoustics, large windows, and a plethora of natural light come together to create a unique space that will mesmerize guests. Touted for its "historic charm," the event hall at Merino Mill is a great way to add some enchantment to weddings, family reunions, bridal/baby showers, work functions, or social gatherings.
Two restaurants, an antique mall, a neighborhood market, an event hall, and a coworking center all in one convenient location–there's no question that Merino Mill is a wonderful space. It's got a positive trajectory and a lot of valuable assets. Every thriving business does.
What sets the Mill apart, its soul, is the passion and integrity displayed by its owner. Michal Bay is not only hospitable and friendly, but has a sense of genuineness that's hard to come by. He understands the struggles of self-made success and openly shares his seasoned judgment with local hopefuls. He's a renaissance, dedicated to the prosperity of the town he calls home. Michal and the rest of the staff at Merino Mill continue to exhibit an unparalleled investment in doing things the right way, focused on making meaningful connections as opposed to quick profit. Without such a service-oriented, hard-working, and wise team behind it, a business cannot become a community cornerstone in quite the way that the Mill has.
Looking to the future, promising things seem to be in store for Merino Mill. As its top-tier amenities and incredible staff continue to work their hardest, Michal's vision for the Mill is that it will become a place where people can be surrounded by culture, devotion, and ultimately positivity.