It's no secret that we here at The Best of LKN blog love to report on the area's cuisine. Seriously, we could talk about food all day, every day. Something you may not know is that we also love outdoor activities—hiking, camping, biking, swimming—you name it! After all, those burgers and pizzas have to be earned somehow, and a day out in the sun makes for a much better time than a grueling 5 a.m. treadmill run. Whether you're looking to ditch your boring gym routine or simply bask in what nature has to offer, look no further than Lake Norman State Park. With over 1900 acres of recreational space and a wide assembly of activities and amenities, this destination has the feel of a far-away vacation with the convenience of a day trip.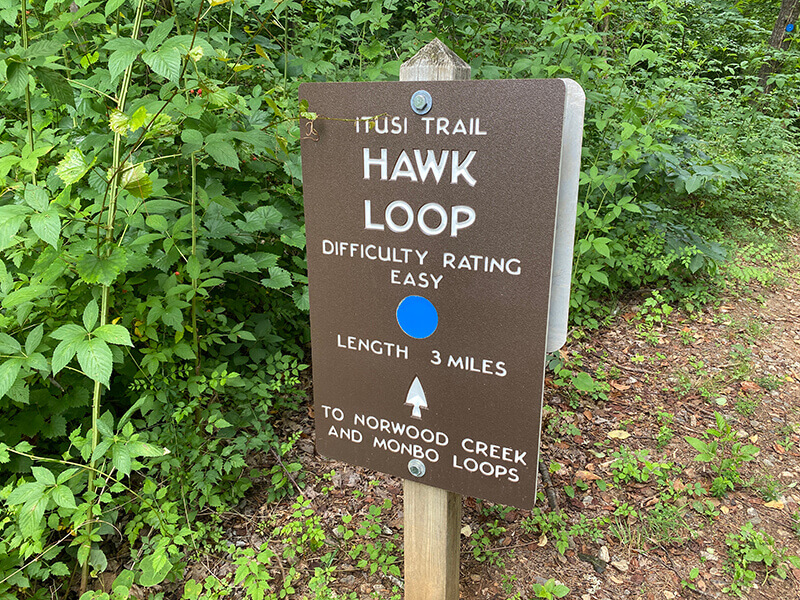 Bust out your walking shoes and explore nearly 40 miles of scenic lakeside trails, with difficulties ranging from beginner to moderate. Experienced adventurers can set out on a multi-mile trekking route, while easygoing visitors can opt for a relaxing woodland stroll. The child-friendly and wheelchair-accessible Dragonfly Route even features interactive nature displays and signage full of fun facts about local wildlife! For those who prefer to travel on wheels, the eight loops of the Itusi Trail, which total over 30 miles, are also open to cyclists.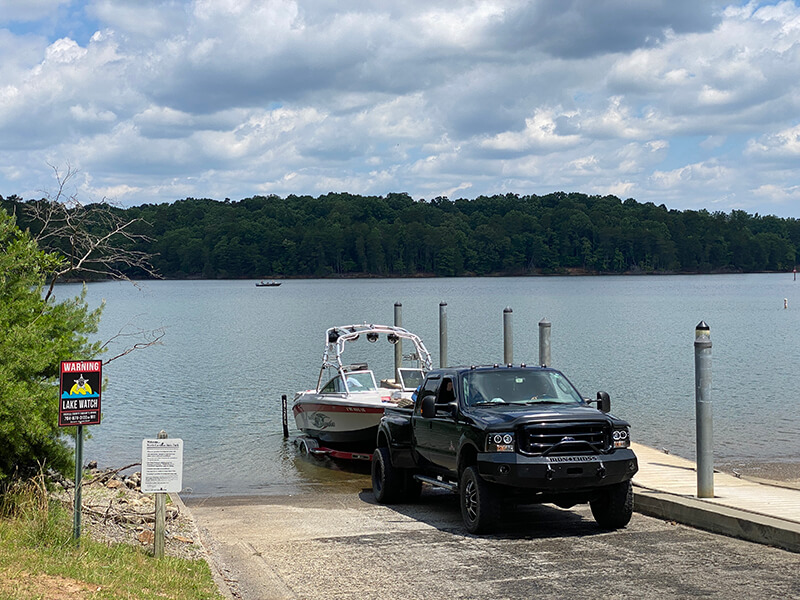 If a Tour de Lake Norman doesn't float your boat, the public watercraft ramp certainly will. Located at the south end of the park, this launch provides privately owned boats and watercraft with easy access to the lake, free of charge. New to the nautical scene? The park also offers pedal boat, paddle boat, kayak, and canoe rentals through the visitor center. You can check lake levels at the Duke Energy website before your trip. 
We know that a day out on the water isn't smooth sailing for everyone; fortunately, landlubbers will also have plenty of endeavors to enjoy at Lake Norman State Park. Four fishing piers, located in Cornelius, Troutman, Terrell, and Huntersville, provide avid anglers with great spots to catch bass, perch, bluegill, catfish, and other warm-water species that can be taken home year-round. The NCDPH has declared some lake fish, namely bluegill and sunfish, as safe to eat. If you're lucky, you may well end up bringing dinner home with you!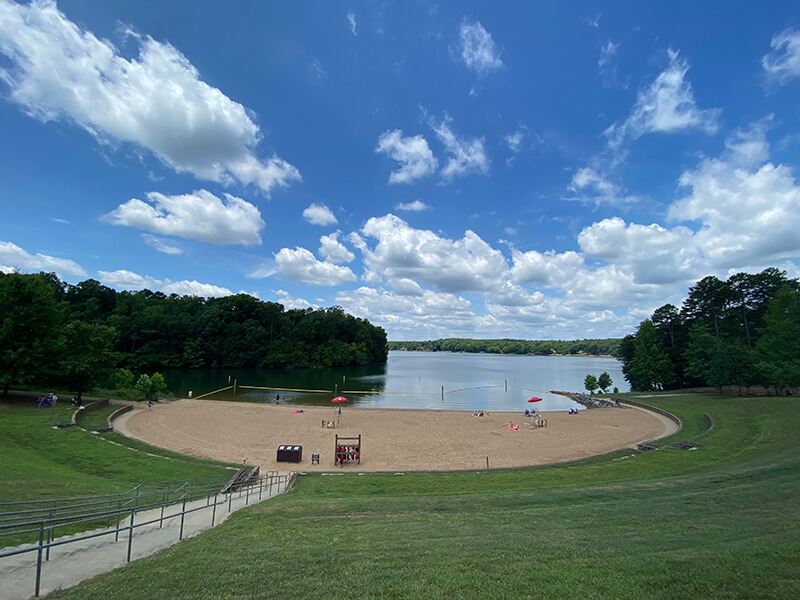 For those who aren't hooked on fishing, the beach might sound a bit betta. Just off of State Park Road is a 125 yard swimming coast where you can get your fix of sand and sunshine, or even take a dip into the clear waters of Lake Norman. Complete with a bathhouse and concession stand from Memorial Day through Labor Day, this waterfront paradise lacks nothing in the name of leisure. Changing facilities and restrooms are included in the $6 admission price (4$ for children 12 and under), while drinks, snacks, and rental lockers are all available for an additional fee. For your safety, the swimming area is lifeguarded from 10 a.m. to 5:30 p.m. during the on-season, so you can rest easy bringing the little ones out for some fun in the sun.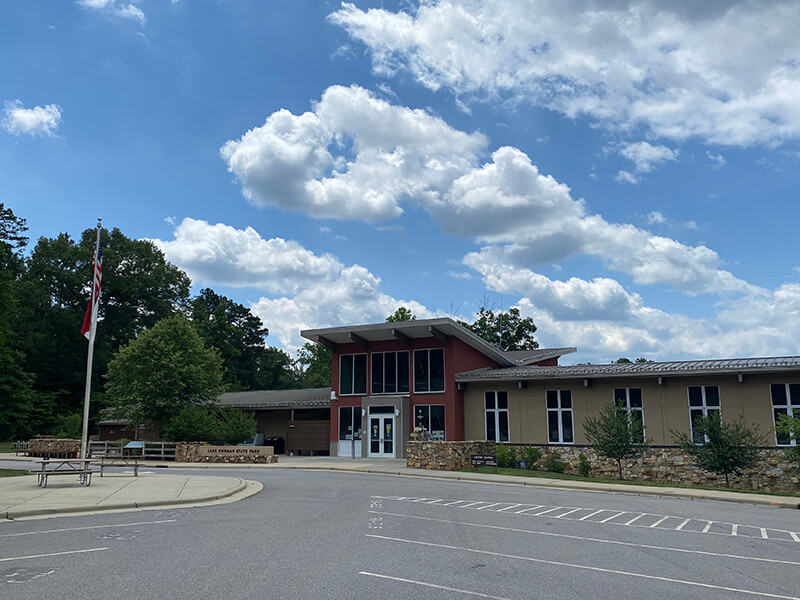 You may find that all of this excitement gets your stomach rumbling, but don't sweat it. The park boasts not one, not two, but three picnic areas, all equipped with tables, grills, and restrooms. Whether you're hanging around the swimming area, lounging around the visitor center, or returning from a hike, you'll find a picnic space nearby. While available shelters are free-of-charge on a first-come, first-serve basis, reservations can be made through the reservations website. Likewise, you can rent out other useful venues, including a fully-integrated auditorium, classroom, and community building for any special event you might have in mind.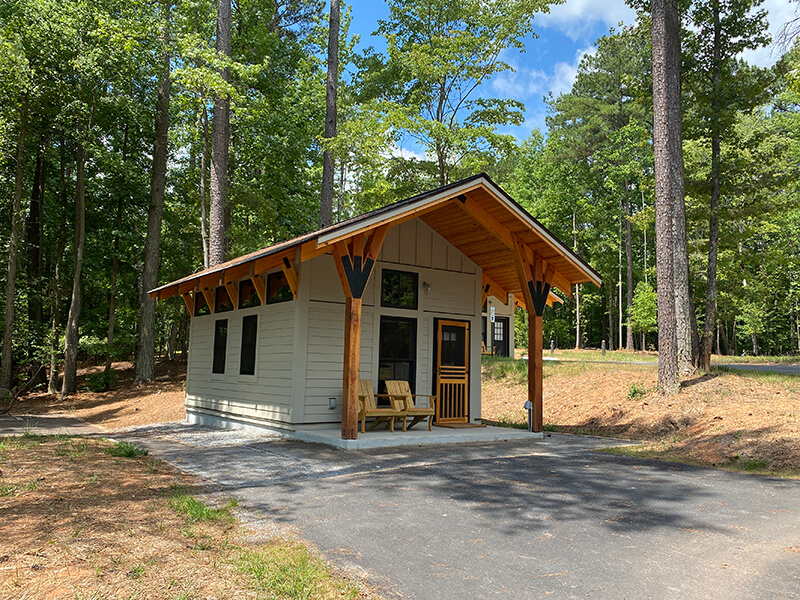 Not ready to leave yet? Stay overnight in one of the park's cabins, or set up camp at a tent, trailer, or RV site. Amenities vary among the campgrounds, but you can expect to find tent pads, open fire rings, picnic pads, and water/electric/sewer hookups depending on which spot you choose. Additionally, campers will have access to an on-site dump station and bathhouse/pit toilets. To find a site that meets your needs, check out the reservations website and get ready to become one with the wilderness—or glamp, if that's more your style. Anyone up for spam and eggs?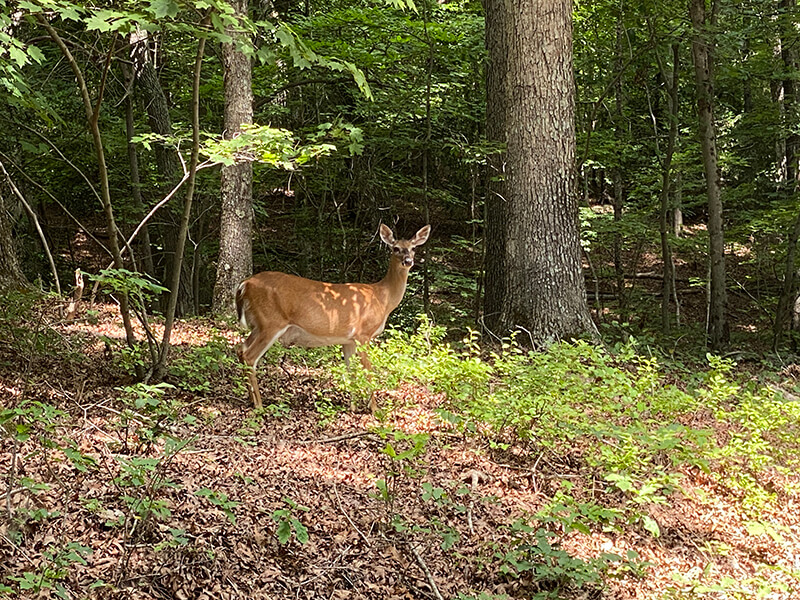 No matter your level of outdoorsmanship, Lake Norman State Park has something to satisfy your inner adventurer (or your inner sunbather). Venture out and discover what mother nature has been up to right here in the neighborhood.