At Hoptown Brewing Company, it's about more than just beer. It's about really great-tasting beer and variety, everything from blondes and ales to IPAs and even nitro. But it's also about community, about bringing people together, and about giving back to those around us.
Why we love Hoptown Brewing Company in Mooresville!
It was this community-focused mentality that led co-owners Scott and Sandy Plemmons to establish Sip It Forward® – a unique opportunity for beer lovers to give back to local charities.
Simply order a pint of Sip It Forward (an incredibly tasty blonde ale) and receive a $1 token to place in one of four containers on the wall representing local charities.
At the end of the year, each of these charities receives a check for the money collected. In 2021 & 2022 that added up to over $30,000! After all, nothing goes better with a cold beer than a warm heart.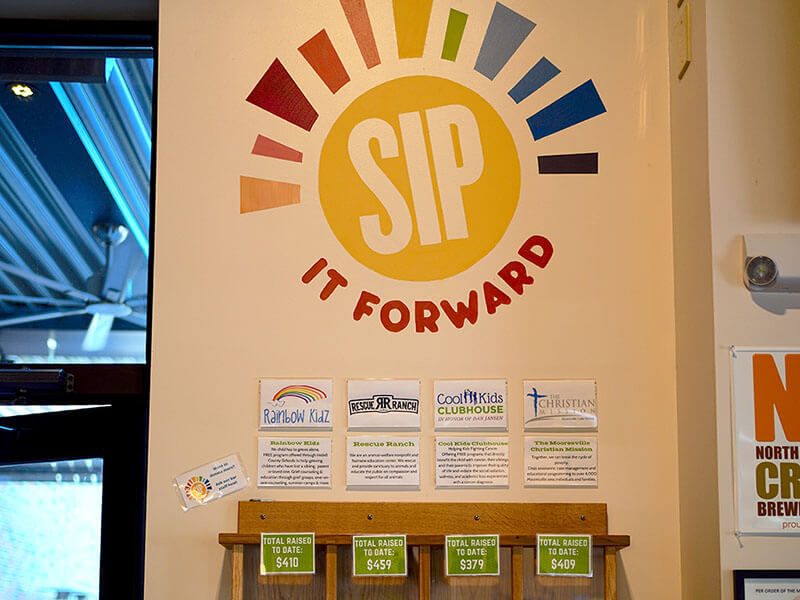 If blonde ale's not your thing, the outstanding selection at Hoptown ensures there's something that is. Choose from golden ales, lagers, and a fairly large selection of IPAs, both west coast and hazy east coast style IPAs, and even a hard-to-find nitro.
And with new beers released every one and a half to two weeks, there's almost always something new to try.
For wine lovers, there are two handpicked reds and two whites that are changed seasonally. There's even a cooler stocked with kombucha, cider, seltzer and other non-alcoholic options. There's truly something for everyone.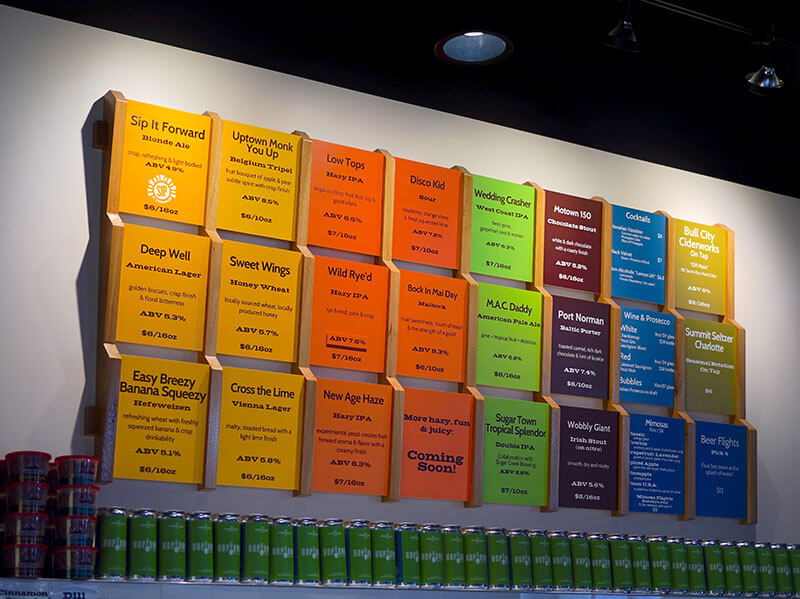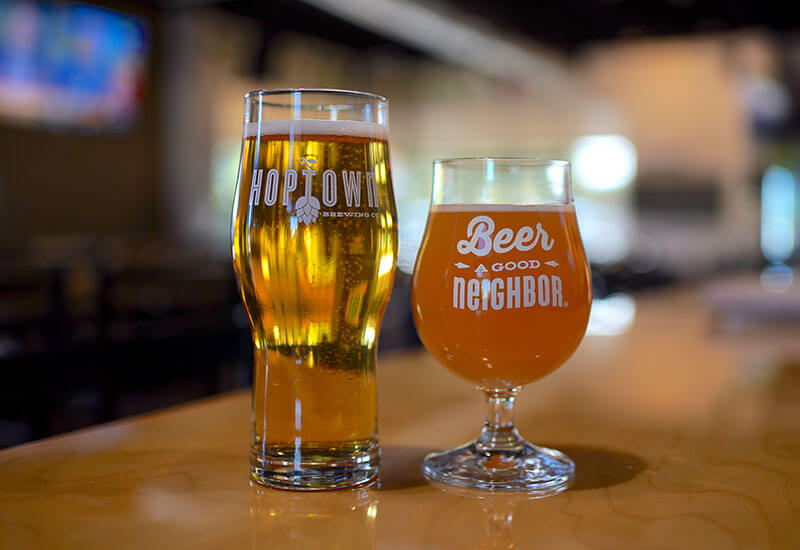 Like so many breweries, Hoptown Brewing Company began with a love of craft beer and a home brewing kit. It's laughable now, but the first kit was "an abysmal failure" according to Scott.
After consulting with a more experienced brewer, Scott gathered some helpful tips that resulted in a tasty beer far superior to the first, named Durango. Sandy sold this, and others he crafted along the way, in her yoga studio.
In addition, Scott donated countless bottles to area charities, spreading goodwill and great beer. Naturally, the beer grew in popularity – along with the smell and mess in their home kitchen – and Scott and Sandy decided it was time to create a space on their property dedicated to brewing.
Scott continued perfecting his craft while secretly searching for the perfect property for a taproom. He found it in 2019, had it renovated during the pandemic and was finally able to open to the public in 2021 – and it's been hoppin' ever since.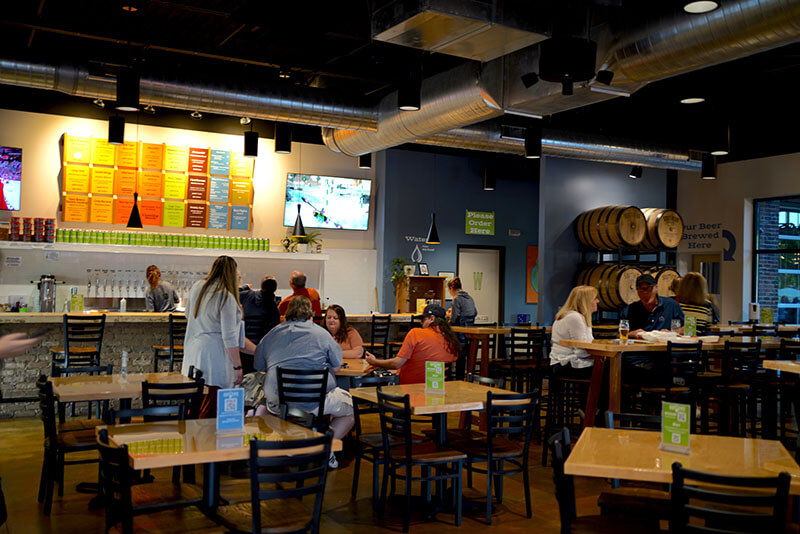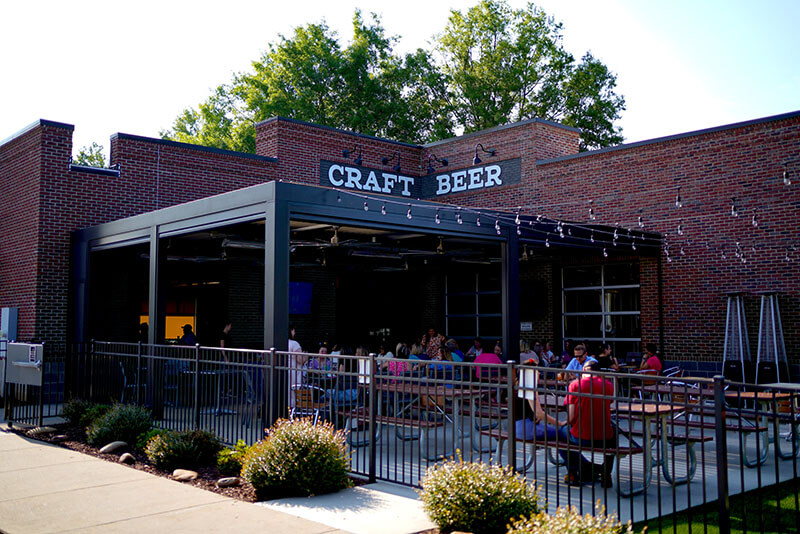 Hoptown Brewing Company also offers a unique food service including an app that enables guests to order food from nearby restaurants. It's a seamless way to provide delicious food to hungry customers while supporting local businesses.
Simply scan a QR code to access menus for beloved Brooklyn Boys Pizza or Cantina 1511 and have the food delivered right to the brewery.
Whatever you're thirsty for, Hoptown has it. And now with the added experience of Head Brewer, Kyle McLaughlin on board, the sky's the limit.
Need even more reasons to stop by? Check out the events calendar for music, bingo, trivia, food trucks and so much more that bring the community together for a good time and great beer.
Hoptown Brewing Company
Address: 107 Plantation Ridge Dr, Mooresville, NC 28117
Phone: (704) 360-9536
Let's feature your business on The Best of LKN! Contact Us