Settling down for a beverage is a pleasure no matter the time of year, but as the leaves take on a new Autumn hue, so too do our favorite drinks. Traditions like Oktoberfest and grape-stomping festivals have become synonymous with fall to the point where many folks' autumn bucket lists are composed almost entirely of drinking destinations. The harvest season is a creative peak for many breweries and vineyards, with such inspiring flavors as mellow pumpkin, spicy cinnamon, and crisp apple to be found in abundance. Not to mention, grapes and many other wine-suited fruits are at their ripest and most delicious this time of year—I'm sure we needn't tell you what that means. If you're one who's keen on seasonal festivities and limited-time flavors (especially of the boozy variety), we've whipped up a quick selection of Fall Beer & Wine Festivals around Lake Norman, Just for you!
Lake Norman Brew Ha-Ha Tour
October 2 @ 11:00 am – 5:00 pm
The Charlotte Special Events Group is proud to present to you this year's Brew Ha-Ha Tour, a Halloween-themed beer tour featuring four of Lake Norman's finest breweries. The trip will kick off at Royal Bliss Brewery in Denver, NC between 11:00 am and 12:00 pm where a professionally trained attendant and deluxe VIP transportation service will be awaiting your arrival. You'll be escorted to Lake Norman, Primal, and D9 Breweries, at each of which you'll be able to partake in three free beer tastings. All guests will also be entered for a chance to win a free beer flight and two free tickets to a future Brew Ha-Ha Tour! The trip will conclude at Royal Bliss at 5:00 pm, where you're invited to enjoy another beverage and recount your fantastic day trip.
The tour is priced at $59.95 per person and includes complimentary pre-departure pizza and bottled water. Tickets can be purchased here.
Taste of Birkdale
October 3 @ 1:00 pm – 5:00 pm
Huntsville's most anticipated food and drink festival is back and better than ever! The Village of Birkdale will once again showcase its finest eateries at the Taste of Birkdale event on Sunday, October 3rd. As you walk the scenic parkway, you'll have the chance to sample the best and the latest from local culinary vendors such as Corkscrew, Royal Bliss Brewery, Midwood Smokehouse, Buttermilk Sky Pie Shop, Red Rocks Cafe, and many more. Plenty of seating options will be scattered throughout the village so you can sit back, relax, and savor the cool autumn breeze while you snack. The fountain area will house a silent auction as well as live performances from local artists including Shelley Ruffin and Province of Thieves.
Admission is free; please note that most vendors at the event accept cash only. All proceeds from the event will be donated to Hospice & Palliative Care Lake Norman. Click here for more information.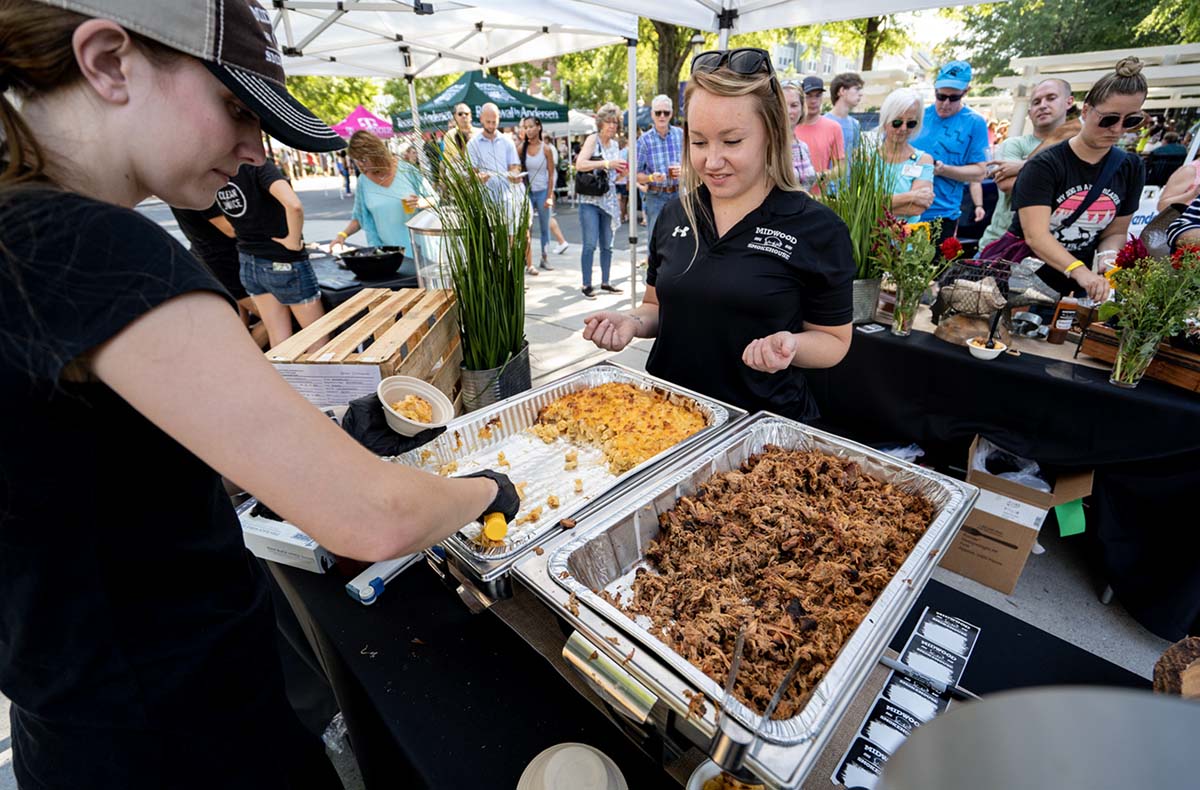 Oktoberfest at Davesté Vineyards
October 16-17 @ 12:00 pm – 8:00 pm
If you've ever wondered what Oktoberfest would look like with a little southern charm, look no further than Davesté Vineyards, a stunning winery founded right here in Troutman, NC. The gorgeous farm and its iconic white barn serve as the perfect venue to welcome the season and celebrate the efforts of your favorite local businesses, which is why Davesté will be hosting its very own Oktoberfest the weekend of October 16-17. The event will feature a wide variety of food trucks, mobile boutiques, craft vendors, and live performances for you to enjoy.
There's no shortage of beautiful scenery and divine wine at Davesté Oktoberfest, but entry is not guaranteed; tickets include one free drink and guarantee admission to the event on the day of your choosing. Cash is recommended for all vendor retail. Visit the Davesté website for further details.
Laketoberfest Music & Brew Festival
October 23 @ 4:00 pm – 9:00 pm
Feast your eyes and ears—and mouth, of course—on the 9th annual Laketoberfest Music & Brew Festival at Bailey Road Park! This community event has gathered the area's premier musical artists, restaurants, and breweries to bring you an autumn night unlike any other. From 4-9 pm on October 23, you'll be privy to seasonal brews and chews from a selection of local vendors including, but not limited to: Ass Clown Brewing Co., Dover Vineyards, Red Clay Ciderworks, OMB, and Eleven Lakes Brewing Co. In addition to the culinary pleasures provided by the event, you'll also be treated to the musical stylings of Joseph Gallo and Groove Machine, as well as a kid's zone that's jam-packed with fall crafts and games for the little ones.
Admission is free; Cash is recommended for all vendor retail. All event proceeds will benefit the Lake Norman Wildlife Conservationists. For more information about the event, please visit the City of Cornelius website.
Lake Norman Brew-Boo Tour
October 30 @ 12:00 pm – 6:30 pm
One brewery tour just isn't enough. No, really—in collaboration with Vitsit Mooresville, the Charlotte Special Events Group has put together a second Halloween beer tour for the 2021 season! Similar to the Lake Norman Brew Ha-Ha Tour on October 2, the Brew-Boo Tour will include a professionally trained escort, deluxe VIP transportation, complimentary pizza and water bottles, as well as a raffle entry for free beer flights and upcoming tour tickets. You'll depart from the Kilted Buffalo at Langtree at 1:00 pm, after which you'll visit D9, Lost Worlds, Beer Lab by Ghostface, and Hoptown breweries, each of which will feature three free beer tastings; two breweries will also be treating guests to Behind The Scenes VIP brewery tours! At 6:30 pm, the group will circle back around to the Kilted Buffalo, where you'll be greeted by a Halloween Costume Party, complete with a DJ and special prizes!
The tour is priced at $49.95 per person ($59.95 for reservations made after Oct. 20), and includes two souvenir pint glasses for each attendee. Tickets can be purchased here.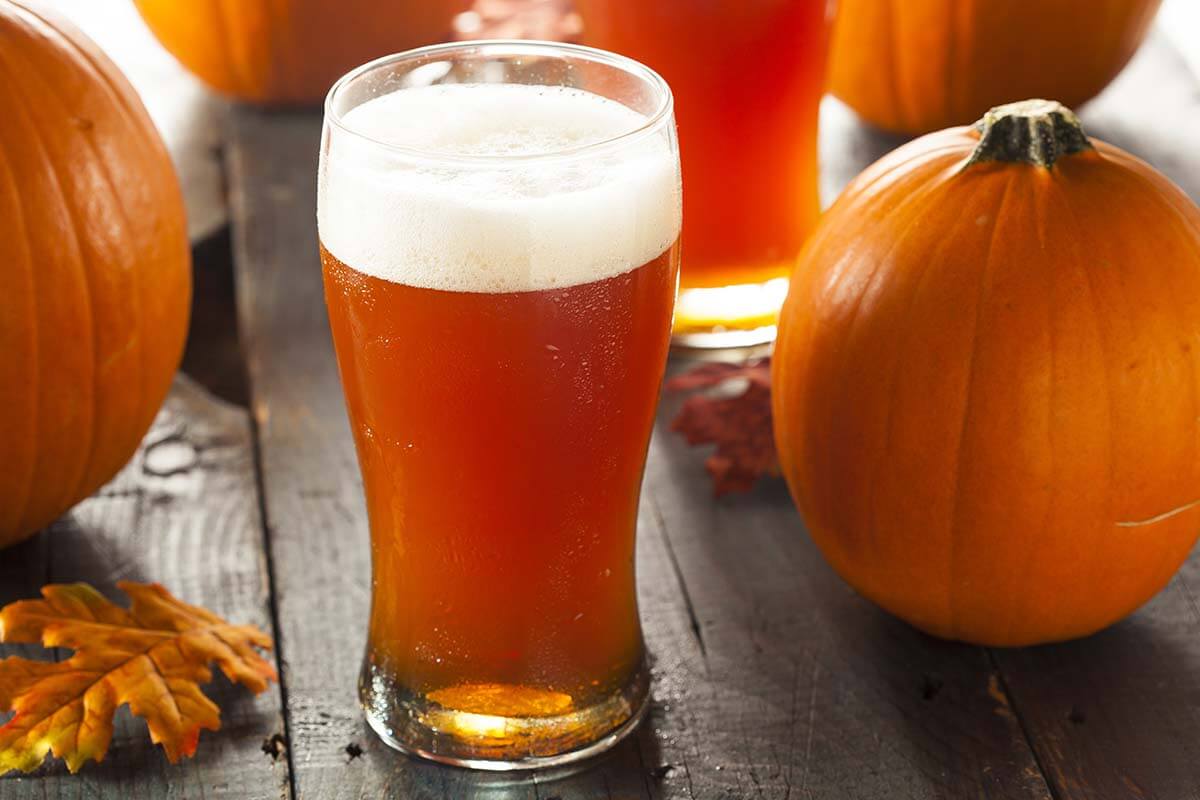 What are you waiting for? The fall months are practically begging to take you out for a drink. After all, produce ferments itself; a good glass of wine, now that's just nature.
Cheers, LKN!