If authentic Chinese cuisine in Huntersville is what you seek, you're in luck – BaoBao is the place to go!
Vivien Su is the owner of BaoBao. Vivien spent ten years dreaming and planning to open the perfect local Chinese restaurant. Now, she's realized that dream!
Inspiration for BaoBao Chinese Restaurant in Huntersville
Bao is a bun or dumpling and has an ancient history in Chinese culture. It originated in Northern China, but you'll find bao in various Chinese cuisines today. It consists of a fluffy, soft dough that can contain many variations of fillings.
Bao is most often steamed but can be prepared in other ways. BaoBao highly recommends you try their fried bun (Sheng jian bao) and their steamed soup dumpling (Xiao long bao).
BaoBao is located in the heart of the Northcross Shopping Center in Huntersville. It's an easy enough spot to get into and out of, and it's very convenient to I-77.
When you enter the restaurant, you'll be greeted by a very friendly hostess. I chose a table in the main dining area for my first three visits.
The spacious bar dominates the vibe near the dining area, and this is where I sat for my most recent visit.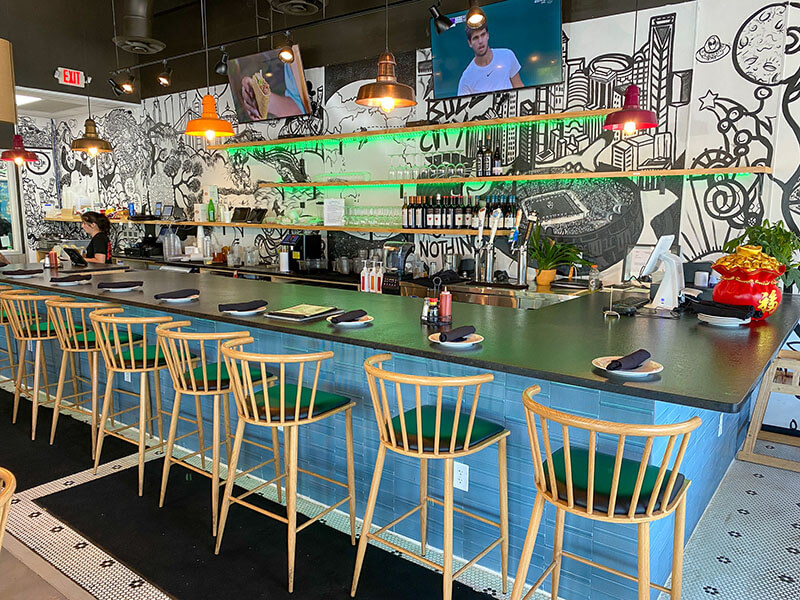 Since I'm not a qualified food critic, I won't go into much technical detail about the food at BaoBao. 
I will say this: everything I ordered was delicious!
Obviously, the buns at BaoBao are great. I was surprised, though, by how much I loved the Orange Chicken. 
Orange Chicken has been one of my favorite dishes since childhood, and BaoBao absolutely crushes this dish. I highly recommend it!
1. Orange Chicken w/ rice (daily lunch special)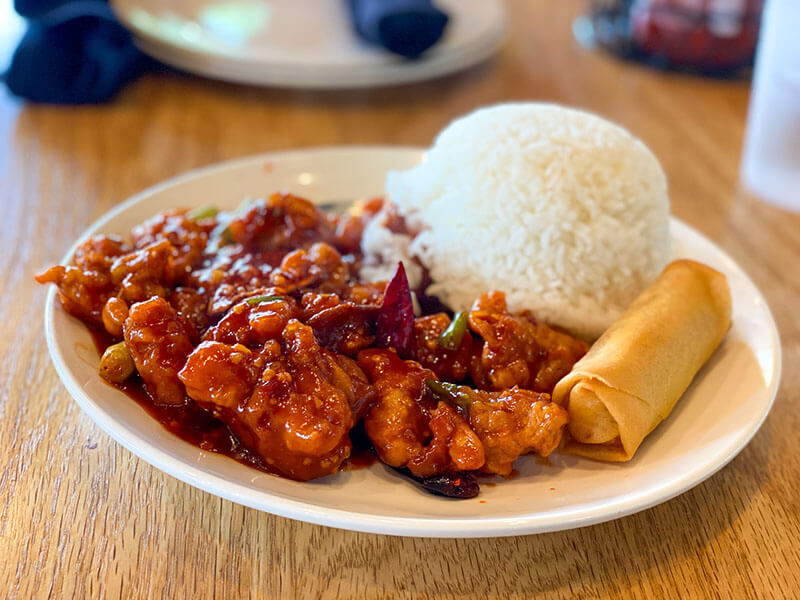 2. Braised Pork Belly w/ rice (daily lunch special)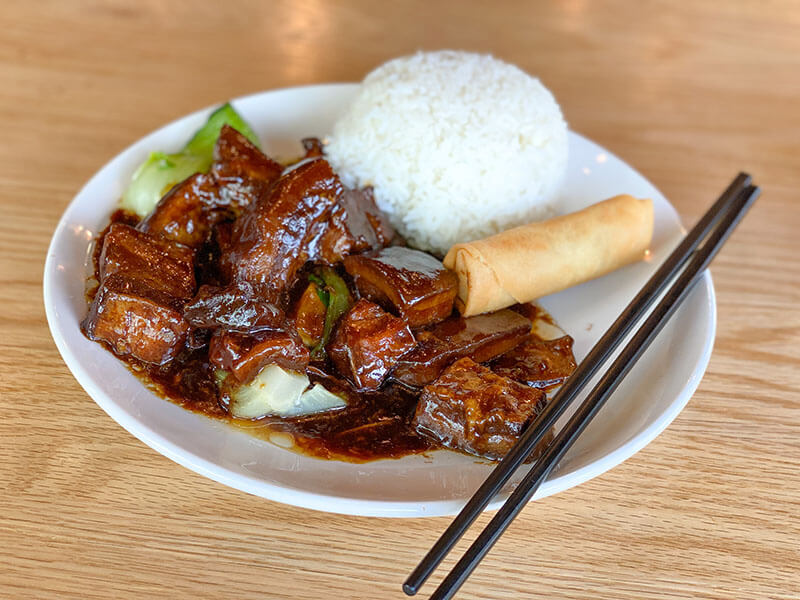 3. Hong Shao Shizi Tou (Braised Meatballs)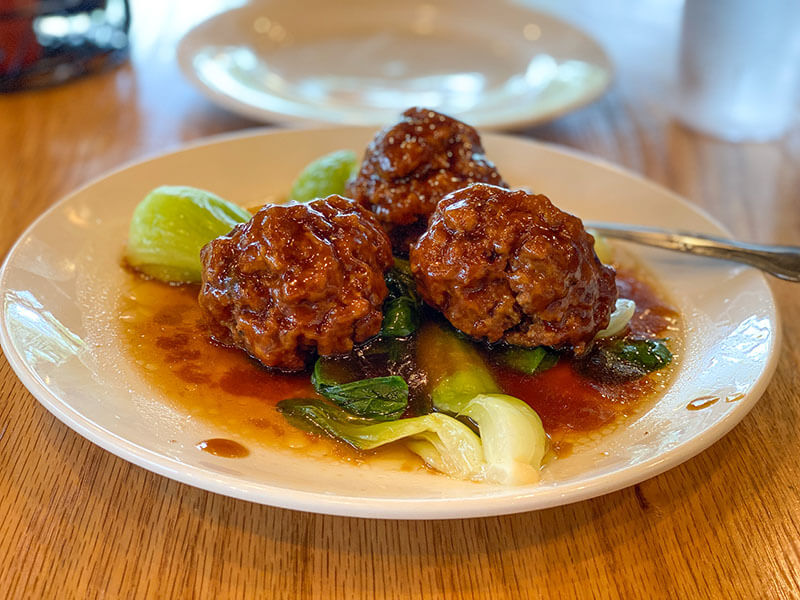 4. Rou Bao (Steamed Pork Bun)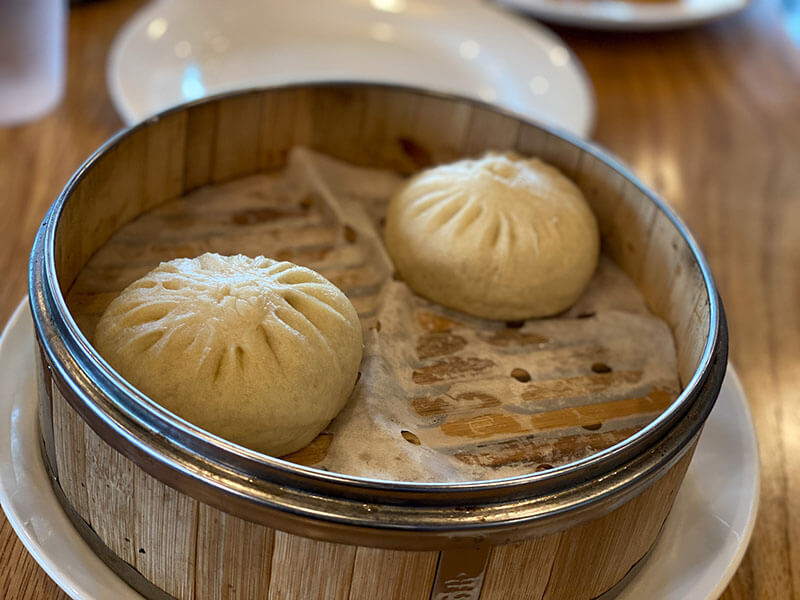 5. Kung Pao Chicken w/ rice (daily lunch special)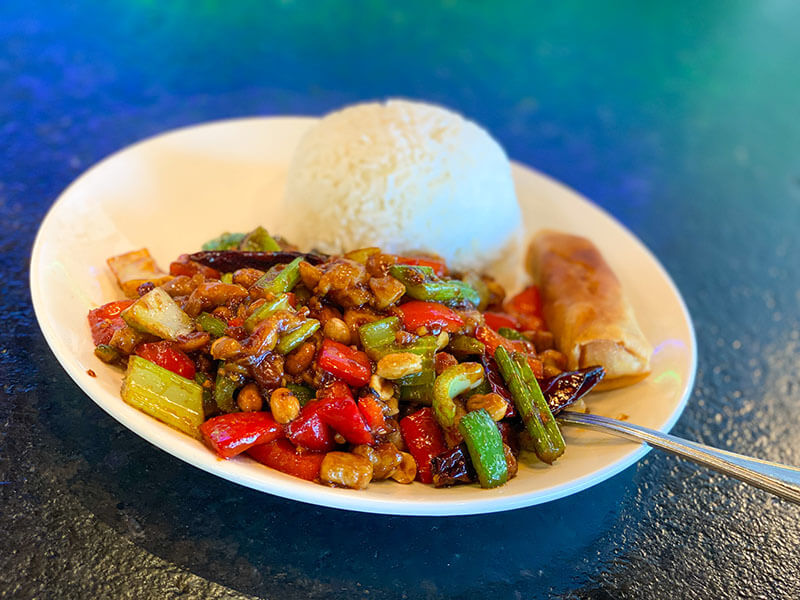 Every restaurant has a vibe, whether intentional or not. BaoBao is very comfortable, clean, bright, and vibrant. 
Kudos to the staff, too. The hostess and servers were very attentive and pleasant.
Those who have read any of my food articles will know that I don't write about a place unless the experience was great. You can count BaoBao as one of Huntersville's best new restaurants!
If you haven't been to BaoBao yet, I highly recommend a visit.