Presented in partnership with:
The Lake Norman area offers both stunning views of the water and picturesque nature regardless of the season. Whether it's the fall's changing leaves or the spring's air of new life, hiking provides the perfect activity to appreciate all the sites the area has to offer. Below are two of the best trails for each town that surrounds Lake Norman. These paths are doable for every skill level and offer everything from suspension bridges to the chance to run into horses!
Distance: 1.6 miles
Address: 18441 Nantz Rd, Cornelius, NC 
This family-friendly loop is perfect for hikers of all ages and experience levels. Much of the path itself is paved, so it's easy to maneuver strollers on it while enjoying beautiful views of the water and trees. And speaking of trees, their shade also provides natural protection from the heat that frequently plagues hikers in summer months. In addition to hiking, it is a popular spot for biking, fishing, and birding, so you'll likely run into fellow nature-lovers (and perhaps their dogs)!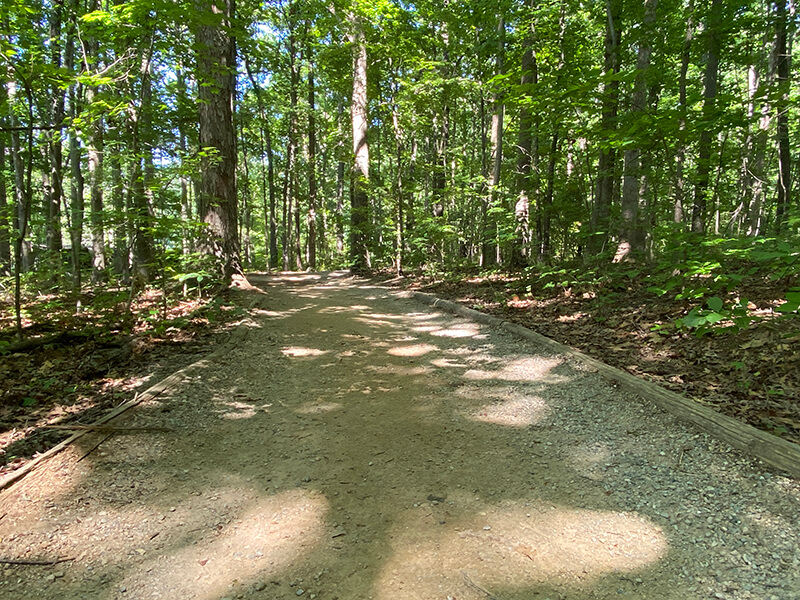 Caldwell Station Creek Greenway
Distance: 4.3 miles
Address: 10000 Bailey Rd, Cornelius, NC
If you're looking for a bit of a longer adventure, this path is well worth your time. Previous hikers mention that you can park in the nearby Target or Lowe's, but the hike itself will soon transport you to a whole new world. Wooden bridges underneath a canopy of trees feel more like a fairy tale than somewhere just a few miles from civilization. The path is flat and well cleared, so it is safe for all experience levels. While it is beautiful year-round, if you're visiting in the fall it's a can't miss activity — the changing leaves are simply unforgettable.
Lake Davidson Nature Preserve
Address: 750 Jetton Street, Davidson, NC
This recently-created nature preserve can be accessed right next to Davidson Day School's athletic fields. Created in 2011 by the Davidson Land Conservancy, the Town of Davidson, and the aforementioned school, this trail is unique in that it also offers the opportunity for anyone feeling particularly courageous to kayak or canoe. About 900 feet into the trail is a launching point for anyone interested in the aquatic option, or the rest of the trail provides a lovely walk around the lake and forest.
Distance: 1.9 miles
Address: 21215 Shearer Rd, Davidson, NC
This path is located on a 200-acre wooded park that is continuously being developed and evolved. One popular path is a 1.9 mile loop filled with lots of greenery and trees. Depending on your level of expertise, however, there are numerous other trails that vary in length and difficulty. The park is also a very popular spot for mountain biking and similarly offers trails ranging in intensity for bikers.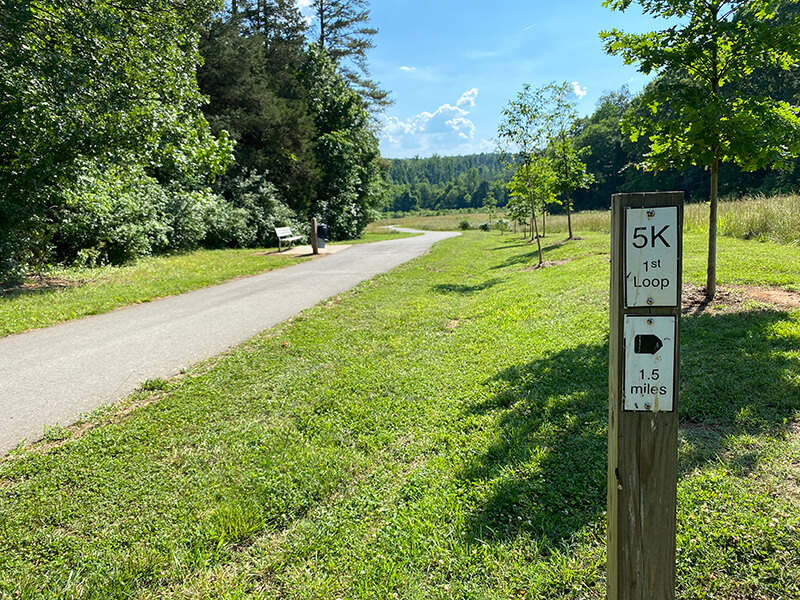 Rock Springs Nature Preserve
Distance: 1 mile
Address: 6684 Pine Ridge Dr, Denver, NC
This nature preserve consists of two connected trails. While they are relatively short, they are no less gorgeous than any of the other hikes on this list. Around the paths are a large playground, an amphitheater, and an outdoor classroom. This choice is perfect for people looking for a leisurely stroll that highlights the numerous recreational activities Denver has to offer.
Distance: 1.2 miles
Address: 1601 Forney Creek Pkwy, Denver, NC
Aptly named, this trail runs along Forney Creek and provides beautiful views of the water and local greenery. Located at Denver's YMCA, this trail is just one part of an 85-acre piece of land preserved by the Catawba Lands Conservatory. For those looking for a longer hike, the end of this trail connects with the beginning of another 1.3 mile path. Even if you don't continue on to the second hike, you should still enjoy the 66-foot long suspension bridge that runs over the creek and connects the two routes. It is both beautiful in person and a great spot for photos!
Rural Hill Nature Preserve
Distance: 2.5 miles
Address: 4431 Neck Rd, Huntersville, NC
This hike brings with it a fascinating history! Rural Hill Nature Preserve houses a farm that predates the Revolutionary War. This is the perfect place to spend an afternoon learning about a historic location, its fascinating and sometimes-not-so-pretty history, and take in its consistently beautiful views. While one of its most popular hikes is 2.5 miles and easily accessible for all skill levels, the preserve consists of 265 acres and offers many more miles of trails for anyone interested.
Distance: 16 miles
Address: 5226 Sample Rd, Huntersville, NC
Latta Nature Trails are a bit more difficult than many of the other hikes on this list, but they are absolutely worth it. With great views of Mountain Island Lake, these trails offer hikers the opportunity to explore sceneic views of the lake, forests and streams. Many are also popular trails for horseback riders, so be prepared to come into contact with more animals than just the birds and squirrels!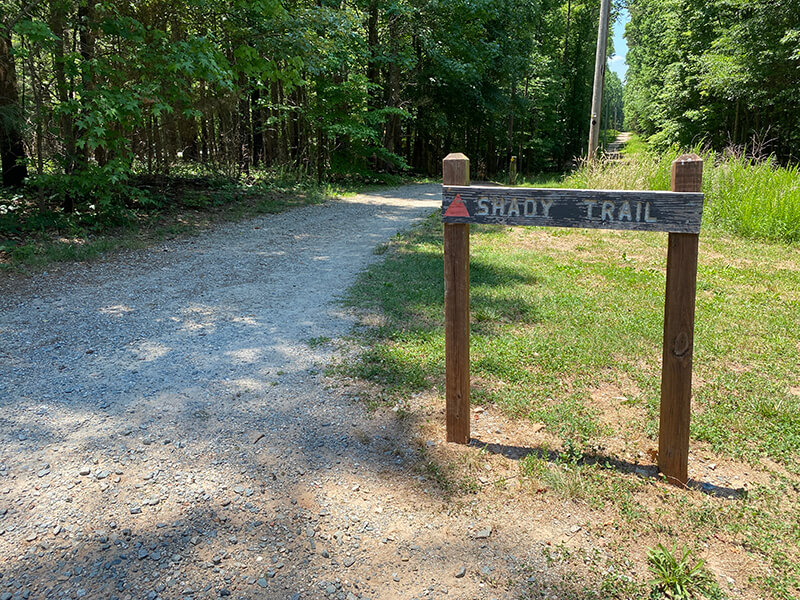 Distance: 4.2 miles
Address: 645 Mazeppa Rd, Mooresville, NC
This looped trail is popular among mountain bikers, but it is no less exciting for hikers. Those who walk the trail also have the opportunity to take in the vibrant scenery around them and appreciate the beauty of Mooresville. While it is a bit more challenging than some on this list, it is a rewarding experience if you're feeling up for it!
Distance: 1.2 miles
Address: 160 Stumpy Creek Rd, Mooresville, NC 28117
Stumpy Creek has everything you could want in a park — a playground, athletic fields, and of course a nature walk to take in your beautiful surroundings. This hidden gem is the perfect location the next time you're looking for a leisurely stroll in the great outdoors. Whether you're by yourself, with friends and family, or with your dog, the experience is sure to be a peaceful and relaxing one.
When driving to the mountains isn't an option, get your hiking fix locally with any of these great hiking spots.
Please remember: pack out what you pack in! Leave these areas as pristine as you found them so others will enjoy hiking in the Lake Norman area, too.